Firstpost Editor's Picks: Prakash Javadekar's hollow claims, BSY's ambition and rise of Nivin Pauly; today's must-read stories
By playing down the unemployment problem, Javadekar has only done what is expected of him
Javadekar has only done what is expected of him

Nanje Gowda's bizarre announcement made many of Hegde's MLAs wonder if their government would survive

Victoria Azarenka's words were sobering and eye-opening

Nivin Pauly has had an interesting path in Malayalam cinema

The apparent aim of the government in introducing the chargesheet now is to polarise the polity
Prakash Javadekar's claim and defence on India's unemployment problem rings hollow from the word go
Now, defending the government's performance is the least a senior minister could do.By playing down the unemployment problem, Javadekar has only done what is expected of him. His remarks are hardly surprising. But his claims and justifications on employment deserve a fact-check, which then tells us that the minister's hypothesis is far from the reality  on the ground.
Dislodging Karnataka's JD(S)-Congress government suits Yeddyurappa's ambition and BJP's Lok Sabha designs
Nanje Gowda's bizarre announcement made many of Hegde's MLAs wonder if their government would survive and ponder whether they should defect to the Congress. Then rumours were spread that legislators were deserting Hegde. This is what psychologists call the "bandwagon effect": The human tendency to go where others are going or are thought to be going.
Australian Open 2019: Weighed down by off-court struggles, Victoria Azarenka shows steel and substance in first-round loss
Victoria Azarenka's words were sobering and eye-opening enough on their own. But when you consider the fact that she uttered them in a broken voice, initially struggling to lift her eyes, but eventually fixing the questioner with a piercing, tear-filled stare, you can't help but feel a pang go through your chest about the unfairness of it all.
The rise and rise of Nivin Pauly: All eyes on Malayalam actor's next two films, Mikhail and Moothon
Nivin Pauly has had an interesting path in Malayalam cinema, especially as someone from the current crop who doesn't have automatic inroads into the industry. Pauly has established himself as one of the top three young heroes in Malayalam cinema. However, the discussions on the breadth and limits of his acting chops continue.
Kanhaiya Kumar and Co charged with sedition: Will the Indian media call out the farce of the JNU case this time?
The apparent aim of the government in introducing the chargesheet now is to polarise the polity where social engineering does not work, and to place itself in a favourable position politically as patriots safeguarding the nation from anti-national elements: to capture the nationalist tag and give it a saffron tint right before the 2019 Lok Sabha polls.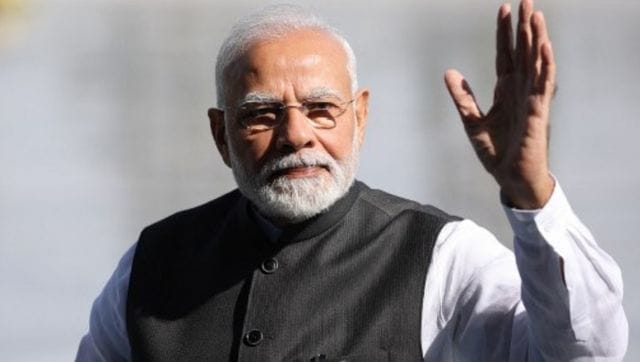 Opinion
Interventionist forces will always find fertile ground to exploit and pose a challenge to India's integrity
Photos
Likely to be inaugurated in March, the new Parliament building, is constructed as part of the Central Vista redevelopment plan. The new building has bigger halls, a library, committee rooms with the latest communication technology and convenient parking spaces
Explainers
Finance Minister Nirmala Sitharaman's daughter and relatives sat in the Lok Sabha visitor gallery on Wednesday as she presented the Union Budget for 2023-24. Railways Minister Ashwini Vaishnaw was also present, with other Rajya Sabha members, who were seen taking notes