The rise and rise of Nivin Pauly: All eyes on Malayalam actor's next two films, Mikhail and Moothon
Nivin Pauly, Malayalam cinema's forever heartthrob who's blossoming into a fine actor — from Thattathin Marayathu, Premam to Mikhail, Moothon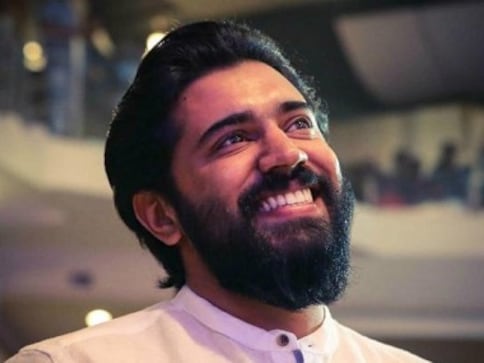 Nivin Pauly has had an interesting path in Malayalam cinema, especially as someone from the current crop who doesn't have automatic inroads into the industry. Pauly has established himself as one of the top three young heroes in Malayalam cinema. However, the discussions on the breadth and limits of his acting chops do continue. 

Someone writing about Nivin Pauly on a popular Malayalam film group on Facebook had this to say—"He doesn't have much screen presence. Neither is he a brilliant actor and nor is his dialogue delivery great either. He isn't a huge crowd puller. But in the last five years, he is the only actor from Malayalam whose films have grossed 30 crores." It's a backhanded compliment and an interesting profile of his career. Though not entirely accurate.
In the current triumvirate of young actors in Mollywood that includes Fahadh Faasil, Dulquer Salmaan and Nivin Pauly, Pauly can be called an outsider to the film industry. Dulquer's first (Second Show, 2012) came two years after Nivin Pauly's (Malarvadi Arts Club, 2010), and Fahadh, after a dismal debut, had already made a comeback in 2009 (Kerala Café), but all three got their first break in the same year, 2012 — Nivin with Thattathin Marayathu, Dulquer with Ustad Hotel and Fahadh with 22 Female Kottayam.
The debut
Nivin Pauly made his debut (after several auditions) along with four other new actors in a film directed by a debutant (Vineeth Sreenivasan). It was a good old tale of friendship. But the young man with his scruffy beard and moustache, and the best written role, stood out. Not many knew that he had tossed away his full-time job in the IT sector for films.
Things didn't exactly look up for the actor soon after. After a few inconsequential films, it was up to his mentor to give him his break with an interreligious love story set in Thalassery. Nivin, who until then was breaking bad with roles that belied his age, shaved off his moustache and beard and looked a decade younger. He turned into a genteel lover boy overnight with Vineeth Sreenivasan's Thattathin Marayathu (2012). Malayalam cinema seldom celebrates out-and-out romantic films, but was caught by surprise with the fresh cinematic lingo created by Vineeth and the Malayali-rootedness that Pauly reflected.
One of the interesting roles from early in his career remains the devious health guru in Aashiq Abu's Da Thadiya (2012), which he pulled off with flair. The next year also began on a high note, with yet another debutant director Alphonse Puthren's Neram — a bilingual black comedy thriller about events unfolding on a single day. That was also the beginning of a new coterie in the industry — the Alphonse Putharen and Nivin Pauly tie-up along with his partnership with Vineeth Sreenivasan.
The arrival
It wasn't until the film 1983 (again directed by newcomer Abrid Shine) that Nivin truly arrived. In this aspirational story, he played Ramesan, who hails from a village and dreams of playing National cricket but ends up as a helper in his father's mechanic shop. Realising that his son has the skills required to make it big, he helps him in the dream journey. The character ages between early 20s to late 40s and though the actor breezes through the younger part, the aged version was a struggle. But critics saw it as a courageous move.
"He has often been accused of limiting himself to a certain comfort zone, which I think is a totally wrong assessment. After becoming a heartthrob with Thattathin Marayathu (also the second biggest grosser of that year) and Neram, he chose to play a forty-year-old with a ten-year-old son in 1983. He has never been hesitant to let other actors take the centerstage and knows his strengths and weaknesses more than anyone else," says Vijay George, freelance film critic.
2014 was a breakthrough year for Nivin, and metaphorically it seemed to prepare him for a part in one of Malayalam cinema's all-time biggest blockbusters that would come a year later - Premam.
If one were to pick the top five films that played a significant part in the actor's career, it would be — Thattathin Marayathu, Ohm Shanthi Oshana, Bangalore Days, Premam and 1983.
In Jude Antony's rom-com, Ohm Shanthi Oshana, where the narrative is headlined by the heroine (Nazriya), Nivin played second fiddle but it's also one of the first films that truly heralded him as a young heartthrob among the female population. Beetle-browed and sexy, his Giri is almost comically macho. His opening scene marks the entry of Nivin Pauly, the star. As Nazriya is trying to wiggle out of the clutches of an eve-teaser, out comes the hero — gliding through a water ride — soaked to the bones but arrestingly handsome.
"I think the kind of films Nivin did early in his career had their bearing on him (Thattathin Marayathu, Premam). He is also from the changeover generation. After Mohanlal and Mammootty, there was no alternative for a long time. You needed commercially viable stars and two stars alone cannot create an industry. There is a new age audience in Malayalam cinema, which is looking for their potential stars, out of which I would say Nivin Pauly, Dulquer Salmaan and Fahadh Faasil are the ones," says veteran film analyst Sreedhar Pillai.
In Bangalore Days, he stood his ground in the company of his talented contemporaries, Dulquer Salmaan, Fahadh Fasil and Nazriya Nazim. As the naïve, painfully shy, traditional Kuttan, Pauly was remarkably restrained and displayed a surprisingly fine sense of comic timing. Grossing over 45 crores, it continues to be one of the biggest hits of all times in Malayalam cinema. "Nivin's biggest plus is that he is a Malayali to the last drop. He is from Aluva and there is an old belief in Malayalam cinema that people who have been big heroes have always been from Travancore to Aluva," says Pillai.
Finding the actor within
With Premam (which grossed over 60 crores), Nivin Pauly was on the top of his game. It was his comfort zone — lover boy, coming-of-age and some bromance. The male bonding in Pauly's films come as a breath of fresh air. Their relationships are fun, witty and they are on the same page. There is no power play. The irreverence is what works in these friendships.
The actor's growth, along with being judicious about his choice of roles (his selections are almost bang-on, as opposed to his contemporary Dulquer Salmaan who is focusing unhealthily on other languages), can also be attributed to the decline in superstardom in Malayalam cinema. The audiences are no longer cheering for alpha male heroes. They want ordinary flawed heroes instead. Premam and Bangalore Days had also made Malayalam cinema more responsive to aspirations of the younger Non-Malayali population. Echoes Pillai, "Multiplexes, subtitling has created a new image for them. They don't want films where heroism is thrust on them. Larger-than-life films don't run anymore."
Despite a steady run of hits, Pauly has always been under the scanner for being a "limited actor." The consensus was that feel-good lover boy roles sit easily on him while he struggles to play characters with gravitas.
Though Action Hero Biju was a winner at the box office, Pauly couldn't really pull of the tough cop act. He struggled with the dialogues. In Shyama Prasad's Ivide, where Nivin plays a canny young entrepreneur who heads an outsourcing company, though he does his part well, he dims in the presence of Prithviraj who puts on an intense act. And in Sakhavu, where he played the twin role of an ageing Marxist revolutionary and a young loafer, while he aced the younger version, Nivin was clearly out of depth in the older garb.
Last year's two releases primarily tested the actor in him. While Shyama Prasad's Hey Jude, where he played a man suffering from Asperger's syndrome, was the actor successfully experimenting with alien territory, the same cannot be said about the period drama Kayamkulam Kochunni, based on Kerala's Robinhood. He fought with a lot of issues — from the dialect to the clumsy stunts to even convincing the viewer that he could ride a horse with skill, he totally failed to sell himself as Kochunni. To add salt to the wound, Mohanlal who came in a cameo effortlessly stole the show from right under his nose.
His Tamil film debut, Ritchie, a remake of neo-noir crime Kannada film Ulidavaru Kandanthe also bit the dust owing to two reasons: his heavily accented Tamil, and his inability to recreate the flamboyance and depth of the lead character.
This year, sources close to the actor say that, he has pulled out all stops to play an action hero in his first ever unapologetic action flick — Mikhail, directed and scripted by Haneef Adeni (who made his debut with the Mammootty starrer The Great Father). And of course, there is Geethu Mohandas's much awaited entry into the commercial circuit with Moothon, written by Anurag Kashyap, and Dhyan Sreenivasan's rom-com.
"I don't think Nivin Pauly is a bad actor, it's just that he has limitations. His mannerisms and screen presence appeal to the youth, also because he had always worked from his comfort zone. It was only in Shyamaprasad's Hey Jude that he ventured into a terrain that required some scope of experimentation. This role in which he enacts the character of a person suffering from Asperger's syndrome was able to give Nivin Pauly a fresh start that was quite different from his earlier films or the expectations that is normally associated with his acting. I am hoping, with Moothon, Nivin is about to break this barrier as an actor," finishes Maneesh Narayanan, independent film critic.
Entertainment
In an interview with Firstpost, Sobhita says, "If there's a good story, I'll always seek it with all my sincerity. I'm an actor. A storyteller. I am not too attached to the outcome, never was, and I don't think I'll be either. I'm just happy to be here."
Entertainment
The two long-reining superstars of Mollywood, Mohanlal and Mammotty, have a film releasing on the same day, 7 October, after several years; Thoppil Joppan and Puli Murugan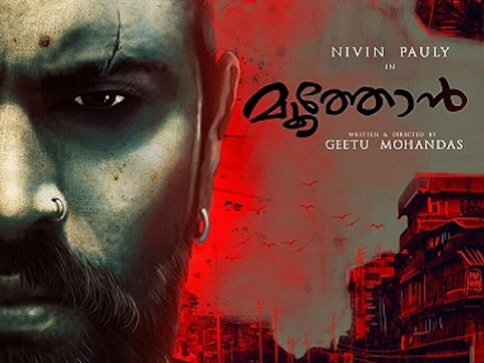 Entertainment
Moothon — a collaboration between Anurag Kashyap, Aanand L Rai, Geetu Mohan Das starring Nivin Pauly — brings together the best of the Hindi and Malayalam film industries