Final draft of Assam NRC to be released today: 1.5 cr people await citizenship status amid heavy security and political assurances
The release of the second and final draft of Assam's National Register of Citizens (NRC) will be released on Monday. Authorities are expected to release it at a press event in NRC Guwahati office at 10 am.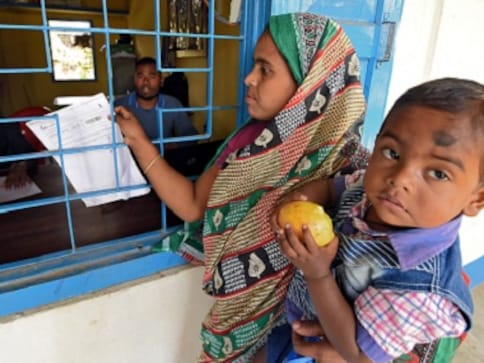 The release of the second and final draft of Assam's National Register of Citizens (NRC) on Monday will determine the citizenship status of nearly 1.39 crore people of the state. Authorities are expected to release the final draft at a press event at 10 am on Monday at the NRC office in Guwahati.
The NRC will be released online and in all NRC Sewa Kendras (NSK) across Assam at the same time (instead of noon as announced earlier), said NRC state coordinator Prateek Hajela in Guawhati on Sunday. The NRC will feature the names, addresses and photographs of all Indian citizens, who have been residing in the northeastern state before 25 March, 1971, he said.
So far, 1.9 crore out of the 3.29  crore applicants have been cleared in the first list, which was released on 1 January, 2018. Early in July, NRC authorities said that names of 1.5 lakh people will be dropped from the first list, since some irregularity was found in the submitted documents, reported NDTV.
Creating the digitised database of over three crore people in the state is being done by a Guwahati-based IT company, IT firm Bohniman Systems.
The NRC is being prepared to identify illegal migrants in Assam. The Supreme Court on 2 July extended its 30 June deadline by a month due to the flood situation. The government and the state coordinator agreed to adhere to the new deadline by 30 July for the publication of the draft.
According to The Indian Express, the following categories of people will not find a mention in the NRC draft on Monday as of now: people declared as 'foreigners' by the Foreigners' Tribunals, their family members referred to tribunals by the Border Police, people whose cases are pending at Foreigners' Tribunals, and the D-voters or 'doubtful' voters - a category introduced in the electoral rolls of Assam in 1997 to mark people unable to prove their citizenship during a verification process.
Security tightened across Assam
Security has been beefed up across the state to prevent any law and order situation following the publication of the draft, with deputy commissioners and superintendents of police (SPs) being directed to maintain a strict vigil, a senior police official said here.
Prohibitory order under Section 144 of CrPC has been imposed in seven districts — Barpeta, Darrang, Dima Hasao, Sonitpur, Karimganj, Golaghat and Dhubri.
Vulnerable areas have been identified by the SPs in their respective districts and the situation is being monitored closely to prevent any untoward incident, particularly those arising due to rumour-mongering, the official said.
The Centre has despatched 220 companies of the Central Armed Police Forces to gear up security in Assam and neighbouring states.
What to do if one's name doesn't appear in the NRC draft?
If a person's name does not appear in the draft, they will have to apply in prescribed forms in their respective NSKs. These forms will be available from 7 August to 28 September and the authorities will then inform them the reason for their names being left out.
The next step will be to file the claim in another prescribed form which will be available from 30 August to 28 September and these claims will be finally disposed of after proper hearings.
The All Assam Students' Union (AASU) has taken a special initiative to set up a 24-hour control room at its central office here to help people.
The applicants can also call 24x7 toll free numbers — 15107 from Assam and 18003453762 from outside Assam — by referring to their 21-digit Application Receipt Number (ARN). The applicants can also check their names by visiting the NRC website and through SMSs.
The NRC is being updated under the Supreme Court supervision with March 24, 1971 as the cut-off date for genuine Indian citizens in Assam. The first draft of the ongoing NRC process was released at the midnight of 31 December, 2017. It comprised 1.9 crore names out of the total application of 3.29 crore people in Assam.
Fear of deportation among Bengali-Muslims in state
Ahead of the final draft release of the NRC, Bengali-Muslims in Assam fear their names are likely to not feature in the list and result in their deportation. For brothers and daily-wage labourers Hafiz Uddin and Moin Uddin, 12 members of their family were declared as "foreigners" a Foreigners' Tribunal two years ago, reported The Indian Express.
The process has left several people uncertain over the status of their citizenship. "We are genuine Indians but this complicated process has broken the backs of illiterate people like us. We do not understand much of what is happening, just what we hear from people. Will they deport us? But I was born and brought up here. I don't know anyone anywhere else," the report quoted 68-year-old Mofis Uddin's son, Abdul Malek as saying.
'No one will be sent to detention camps': Sonowal
Chief minister Sarbananda Sonowal assured that if a person's name does not appear in the NRC, he/she will not be treated as a foreigner or sent to detention camps, reports said. He also said that people would be given enough time to get the error rectified as "adequate opportunity will be given for filing claims and objections".
According to PTI, Sonowal also held a high-level meeting recently on the NRC draft release and directed the officers to remain alert and help and explain the process of claims and objections to people whose names do not appear in the draft. He had also directed the officials not to refer any case to the Foreigners' Tribunal based on the NRC draft list.
Earlier, Assam minister Himanta Biswa Sarma had also said that nobody's rights and privileges will be curtailed if their names does not feature in the final draft of the NRC, reported PTI. "A draft is a draft. Nobody's rights and privileges will be taken away on the basis of the draft NRC. No one will be sent to any detention camp," the state finance minister said.
According to reports in July, the state received sanction from the Centre to construct a standalone detention camp for "foreigners" in Goalpara district at the cost of about Rs 46 crore. At present, the state has six detention centres that run within the premises of jails. However, LS Changsan, principal secretary of Assam's home affairs and political department, clarified that the proposed centre had nothing to do with the National Register of Citizens because it will house only those who are declared non-nationals by foreigners' tribunals.
'Govt is trying to finish us off,' says Muslim survivors of 1983 Nellie massacre
Abdul Suban is one of hundreds of thousands of Bengali-speaking Muslims categorised as "doubtful voters", who will not find their names in a National Register of Citizens (NRC) the northeastern border state of Assam will release on Monday.
Thirty-six years after losing his parents, sister and a four-year-old daughter in one of India's worst sectarian massacres, Suban says he is still trying to prove he's a citizen of the Hindu-majority nation, according to Reuters.
"If the government has decided to brand us foreigners what can we do?" said the 60-year-old. "NRC is trying to finish us off. Our people have died here, but we will not leave this place."
Suban was seated with his wife at their house a few hundred metres from a vast paddy field where, in 1983, scores of people were chased down and killed by machete-armed mobs intent on hounding out Muslim immigrants. He survived by running as hard as he could and hiding behind a bush for days.
Several other survivors of the "Nellie massacre", which killed around 2,000 people from more than a dozen villages, hoped that the release of the NCR list on Monday would not spark further violence.
'It's only a draft,' says Rajnath Singh
Union Home Minister Rajnath Singh on Sunday said it was "only a draft" and people would be given "adequate opportunity for objections." The minister said that the NRC is being updated in accordance with the Assam Accord signed on 15 August, 1985, and that the entire process is as per the directions of Supreme Court, which is constantly monitoring the process.
"I will like to assure everyone that the NRC exercise is being carried out in a totally impartial, transparent and meticulous manner and will continue to be so. At every stage, adequate opportunity of hearing is given to all persons concerned. The entire process is being conducted according to law and due procedure is being followed," a home ministry statement quoting Rajnath Singh said.
The senior BJP leader also said that the Citizenship Rules provide that any person not satisfied with the outcome of claims and objections can appeal to the Foreigners Tribunal. "Thus, there is no question of anyone being put in a detention centre after the publication of the NRC," Singh said in the statement.
With inputs from agencies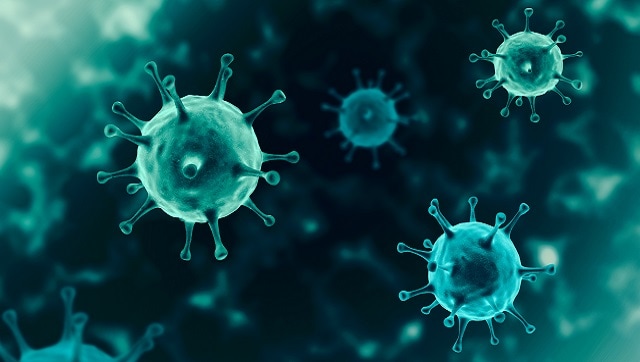 World
The scientists have warned that this variant carries an 'extremely high number' of mutations may drive further waves of disease by evading the body's defences
World
Rittenhouse hails from Illnois' Antioch, which is around 24.14 kilometers from Wisconsin's Kenosha. The white teenager, who lived with his mother, has been described as an 'admirer' of the police.
India
People having diabetes must aim to include a good source of protein and fibre in every meal to blunt the glucose response of the meal