Ex-RAW chief AS Dulat says muscular policy cannot be long-term solution to conflict in Jammu and Kashmir
Former RAW chief AS Dulat spoke about the conflict in Jammu and Kashmir and the possibility of peace with Pakistan.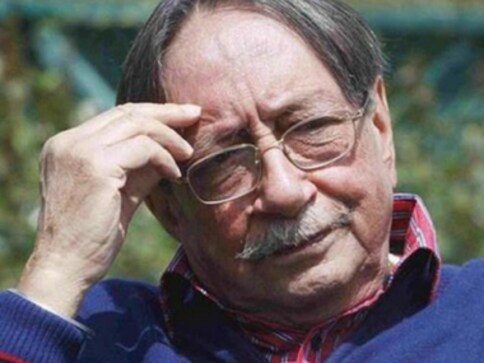 Former RAW chief AS Dulat has spent the last 30 years of his life strategising and working on Kashmir. As a consequence of this, he has also had to actively engage with Pakistan. He is presently active on the Track 2 dialogue with Pakistan, during which he met up and gelled with Pakistan's former ISI chief General Asad Durrani. Several meetings later, they decided to jointly write the book Spy Chronicles: RAW ISI and the Illusion of Peace. In the following conversation, Dulat spoke about the conflict in Jammu and Kashmir and the possibility of peace with Pakistan.
You mentioned in your book that you have been associated with Kashmir for the last thirty years. Could you elaborate?
I have been associated with Kashmir for the last thirty years. I spent two years there in the terrible winter of 1989 and then, when I was posted in the headquarters (IB), I was working only on Kashmir. When I joined RAW, I again worked only on Kashmir and then at the PMO (under Brajesh Mishra) for three-and-a-half years, my focus was on Kashmir.
Kashmir is very complex. Kashmiris are kind and generous. Every time I meet Kashmiris, I get educated a little more. We haven't tried to understand their psyche and at the same time, they have not tried to understand ours. At times, Kashmiris will not speak the truth to you, because they believe that you are not speaking the truth to them. Delhi looks at everything in black and white. Kashmir is mostly grey. There is a vagueness that must be factored in.
Sadly, I must say that Dr Farooq Abdullah, the Kashmiri who understood New Delhi, Srinagar, Pakistan and the international situation has been wasted by Delhi. He has been chief minister three times and could have been used much more effectively.
Indira Gandhi did not trust him at all?
The Abdullah-Gandhi relationship is fascinating. There is a Nehru-Sheikh correspondence available at both sides. I have not been able to get my hands on it. That correspondence will help solve some of the riddles of Kashmir. The arrest of Sheikh Abdullah on 9 August, 1958 has been the start of all our problems. I'm talking of the post- independence period. He was a friend of Panditji (Jawaharlal Nehru). Some people say he became too ambitious, but whatever Sheikh Abdullah may have been, he should have been talked to. He spent more than 20 years in jail. What do you expect his family to feel? This left a huge impact on his family, as also Kashmir. That was a grave mistake.
Were things better during the Manmohan regime?
During the period of 2001-2008, there was no problem. Militancy had gradually tapered off and Pakistan, because of American pressure, held back. Musharraf had begun to cooperate with us. Manmohan Singh almost reached an agreement with him on Kashmir.
Coming to today, the PDP-BJP alliance in 2014 was not the best thing to have happened. Since then, Kashmiris have had all kinds of doubts in their minds and after 2016, things have become much worse.
Why do you say that?
What we have now is a muscular policy in Kashmir. It will not work. Muscle is required up to a point, but it cannot be a long- term solution. There is hardly any insurgency in the world that has been contained by the gun. The army, including many of our generals and army chiefs have said repeatedly that we have done our job, you need to talk to the people. It's a political, emotive, psychological issue that will not be solved by the gun. We need to engage.
Today, we talk to nobody. The government is going to hold the panchayat and municipal elections and the two main parties there, the PDP and National Conference, say they are not going to participate. Why were they not consulted before this announcement, so that there would have been no scope for deniability? And if they said no, the elections should have been postponed. If the government threatens to do away with Article 370 and Article 35A, it is bound to create a reaction.
Who is Delhi talking to in Kashmir?
The problem is that as far as Delhi goes, they are not talking to anyone of any consequence in Kashmir. They are trying to engage with the youth, university kids They are not talking to Mehbooba Mufti, or to Omar Abdullah or Dr Farooq Abdullah. Or even the Hurriyat, despite the fact that in the earlier BJP-led government, deputy prime minister LK Advani held two rounds of talks with the Hurriyat.
What is the game plan unfolding in the Valley?
The only game plan unfolding in the Valley is the danda. The only news coming out is killing. You kill five militants, they kill three security forces. How will this sort out your problem? Recently, I read a statement of the chief secretary saying that all the candidates participating in the municipal election will be kept in hotels. How long will you keep these candidates in hotels? How much security can you provide for so many people?
All this is happening in a state which is sensitive in terms of its location. We have both China and Pakistan to contend with.
How can you have hostile neighbours both to your left and right? Given that Imran Khan is the new leader in Pakistan, it provides an opportunity for us to reach out to him. All of us keep saying that he is an army man, and that he has army backing. This is a plus point, because the problem with Nawaz Sharif was that he was despised by the army. And we know for a fact that the army is crucial in Pakistan.
In your book, you have said that the present government takes one step forward and one step back as far as Pakistan is concerned. Could you speak about this aspect?
It is to Narendra Modi's credit that he did invite Nawaz Sharif for his oath-taking ceremony. He then stopped at Raiwind. These were good gestures. There are leaders in the world who like to do things themselves — what we call summitry. Modi is one of them. We can go back to John Kennedy during the worst days of the Cold War; he kept talking and writing to Khrushchev. Now we have Donald Trump who does the same thing, he is talking to Kim Jong-un and Vladimir Putin. Modi belongs to the same breed.
I have a theory that if a leader does not do anything in the first six months or in the first year of his tenure, then it is very unlikely that s/he will do anything at all. Imran provides an opportunity to Modi. It is up to Modi to take it.
Who does Modi listen to? He has Ajit Doval as his NSA adviser.
I don't know. Doval is operationally brilliant. He has also been a friend and colleague. I do not know what advice Doval gives, and how much of it is accepted.
But you have worked in the government.
My last tenure was when I worked with Brajesh Mishra. He was a wonderful boss; I never had a problem. The same thing must be said about (Atal Bihari) Vajpayee. He was very clear about what had to be done, the rest was left to you, he never asked how you did it.
Do you believe that the present government has lost an opportunity in Kashmir?
Modi had a great opportunity in Kashmir when he became the prime minister. He was supposedly of the same stock as Vajpayee. He had all the goodwill. The Hurriyat welcomed him. After that, nothing happened.
Your book alludes to how money has been paid to Kashmiris. Could you elaborate on this?
My point about money is, and this is not something to talk about, that all intelligence agencies worldwide use money and in most cases, it is money which makes people want to work for you. But the issue here is not really money. Kashmiris have always been paid money. BK Nehru, in his book, writes about how Indira Gandhi wanted him to dismiss Farooq Abdullah's government in 1984, but he refused to do it. Indira Gandhi then sent Jagmohan as her hatchet man. The whole process started with 13 National Conference MLAs who defected, and they all wanted money. BK Nehru's book alludes to how Farooq's brother-in-law was always asking for money. He used to keep saying he needed `bullets' which was the code word for money.
In your book, General Durrani maintains that between the ISI and RAW, he finds RAW to be the more effective organisation. He described it as having greater institutional strength. Has that remained the case under the present dispensation?
He paid a great compliment to RAW when he said that the institution is more professional. It does possess greater institutional strength.
But the ISI possesses more power?
The ISI enjoys more power because it is run by the army. It is more autonomous, but that does not mean that they are superior (to us) professionally. That is a point even (General) Durrani has conceded.
You said that you have not been able to get an ISI officer to work for RAW. What is the reason for this?
It's a weakness that we have not got an ISI officer to work for RAW. I don't know the situation today. How do we penetrate the ISI? That is of course the issue facing us. If we still have not been able to do so, it is a distinct weakness. In the absence of anyone in the ISI, the second best thing is to get a double agent.
Do we have a lot of double agents?
I don't know. I have dealt with double agents. They provide some of the best intelligence. How we deal with them is a delicate matter. We have to work out how much damage the agent is doing to us, and how much we can get out of that person; that is what the game is about. If an Indian Kashmiri works for the ISI and he also co-operates with you...if he can tell you what the ISI is thinking, then he is worth cultivating.
How much infiltration have you achieved at the senior level?
There are senior levels of infiltration in every such place — that is what we call a mole. Do we have a mole in the ISI, or do we have a mole in Imran Khan's secretariat? There was a time when it was said that CIA had a mole in Indira Gandhi's cabinet.
How many moles does the ISI have?
No, the question is only how many moles we have.
But your book also says that you learnt more about Pakistan after you retired and joined Track 2.
That is correct. I got an opportunity to visit Pakistan four times, and that gave me an opportunity to understand Pakistan much more. They are not very different from us, except that they are generals and we are not. Everyone sees things from their national point of view. We cannot expect Pakistan to speak our language and we cannot speak their language. But one thing that I have learnt from these interactions and from my work on Kashmir is that I am a great votary of engagement. The other thing I have learnt is that being honest and speaking straight up pays more dividends than trying to be smart. When you are honest, it quite surprises the other side. For example, when you talk to the Kashmiris, it takes them quite a while to understand that you may be honest, and that goes in your favour.
Did you not take a big risk in writing this book?
This book is unique, unusual, and unprecedented; and yet, we managed it. We must have had some understanding of each other. This did not come about very easily. We could not meet in either India or Pakistan. So we had to hold five meetings in different parts. It's a conversation of eleven hours or more. For an Indian and a Pakistani to do this is not easy.
The book got a lot of flak on both sides. People asked me how I could you talk to the ISI. It was the same thing in Pakistan. General Durrani was even summoned to the army headquarters and had to do some explaining.
Where will this blow-hot blow-cold policy towards Pakistan lead us?
Nowhere. We have to engage. That is the message of this book. We were going to have a conversation. It is not about fault-finding. It was undertaken in the hope that someone out there reads this book and believes the time has come for both countries to talk and engage.
We have witnessed surgical strikes. We are witnessing constant tension along our borders.
I have been told that people living on our side of the border are going through hell. People are being maimed, killed...it's a bad scene. Things were better during Manmohan Singh's time. In 2005, Musharraf came here and went to Feroz Shah Kotla stadium to watch a game of cricket. After that, our team went to play cricket in Pakistan.
We missed the window of opportunity in 2006-2007. What Manmohan Singh said at the end of his tenure — that he was close to arriving at an agreement — should have been done earlier. No Pakistani leader in the last 30 years has been more reasonable than Musharraf.
Despite Kargil?
Yes, despite the Kargil war. He later said forget Kargil.
Reasonable in what way?
In relation to Kashmir. Musharraf repeatedly said, and this is not insignificant, that whatever is acceptable to Kashmir and the Kashmiris, will be acceptable to Pakistan. It's a big thing. Later on, he told the Hurriyat in 2006-7 that Pakistan has fought wars with India, both are nuclear countries, India is too big and too powerful to be defeated, and that we need to have peace. We need to have peace for the sake of our own economic prosperity. He also told the Hurriyat that borders cannot be changed.
In a sense, his four-point formula was that he was acknowledging that the settlement on Kashmir lies on the Line of Control. Musharraf's four-point formula was exactly what Dr Farooq Abdullah has been saying, except that Musharraf had added some cosmetics to it.
Musharraf was accepting the reality that borders cannot be changed. Despite everything, Kashmir will stay where it is as a part of India. The average Kashmiris know that, they know that they have nowhere else to go. They deserves much more and much better than what they are getting today.
World
Former British foreign secretary Jack Straw recently claimed that the UK government instituted an inquiry and a team visited Gujarat to investigate the 2002 riots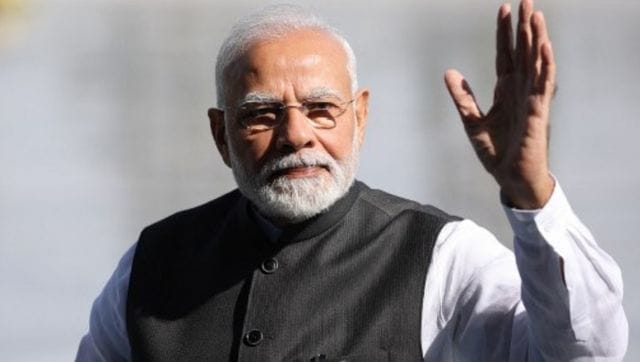 World
Call for an independent probe into the BBC over Modi documentary' on Change.Org, which strongly condemns the BBC for failing to meet the highest standards of editorial impartiality, has attracted over 2,500 signatures since it went online on Sunday night.
India
Union Finance Minister Nirmala Sitharaman is all set to present her fifth Budget on Wednesday (1 February). With D-Day just around the corner, let's take a look at some of the most remembered Budget speeches in India