DU professor's life sentence: Here's why many disagree with the GN Saibaba verdict
The academic fraternity — to which Delhi University professor GN Saibaba belongs — strongly believes that this wheelchair-bound professor of English will get relief from a higher court
The academic fraternity — to which Delhi University professor GN Saibaba belongs — strongly believes that this wheelchair-bound professor of English will get relief from a higher court.
While expressing shock and dismay over the court's verdict that sentenced Saibaba along with four others to life imprisonment on 7 March, the fraternity, along with lawyers, has also raised serious doubts over the manner in which the prosecution succeeded in getting the professor and five others convicted of serious charges like waging war against the nation, without presenting any credible evidence.
Citing the precedence of DU lecturer SAR Gilani and Chhattisgarh-based medical practitioner and human rights activist Dr Binayak Sen, the DU teachers expressed full confidence that Saibaba would be acquitted. Both Gilani and Sen were convicted of similar charges including sedition, and later got relief from higher courts. "Even though I have not had the opportunity to examine the judgment in detail, the verdict is extremely shocking as there did not appear to have been any credible evidence against Saibaba," said Professor Nandita Narain, a member of Committee in Defence of Dr Saibaba.
She added, "There seems to be a witch hunt against those raising issues of human rights violations of tribals through Operation Green Hunt etc. Sen had been framed for similar reasons in false cases. Later, the Supreme Court granted bail to him. Similarly, in Gilani's case, the lower courts had given an extremely harsh verdict but the high court had exonerated him. In Saibaba's case, I am confident that after the appeal in the higher courts, he will be freed."
"The recent judgment has not been looked at by the Delhi University Teachers' Union (DUTA) which is a composite body with diverse political perspectives. In my personal capacity, I would say the denial of bail by lower courts for a very long time to a 90 percent disabled person was disproportionately harsh, and led to a severe deterioration in his health. This time too, the sessions court ignored his health, as he was supposed to undergo a surgery, and sent him to jail on a life term," added Narain, who's also president of DUTA.
Another DU professor of economics and a colleague of Saibaba's, Rajeev Ranjan said, "This verdict is shocking for all of us because we expected acquittal of Saibaba in this case. The life term was unexpected. I haven't gone through the 800-plus pages of the order copy, but we followed the trials and found that the prosecution couldn't bring single evidence that could establish Saibaba's deep links with the Maoists and his plans to wage war against the nation. Out of 23 witnesses presented before the court, 22 were policemen and the one was a barber. A cock-and-bull story was framed. We're 100 percent sure that the higher courts will acquit him."
It is learnt that the teachers' association of the Ram Lal Anand (RLA) College, where Saibaba had been teaching, is working on a signature campaign and a petition will be given to the government to reconsider the case.
Saibaba was arrested by the Maharashtra (Gadchiroli) police for alleged Maoist links and being a 'Naxal ideologue' in 2014. After the arrest, he was suspended from RLA College. It was on the afternoon of 9 May, 2014, when Saibaba was heading back home from the university that a group of policemen in plainclothes stopped his car, dragged the driver out and drove him out of the university campus. The next morning after his arrest from Delhi, he was flown to Nagpur, where the district magistrate heard his case and sent him to prison. He spent 14 months in jail before the Bombay High Court granted him bail for six months in July last year in view of his deteriorating health condition. He had to surrender and again go back to jail in December. He was finally granted bail by the Supreme Court in April this year and the RLA College's governing body constituted a one-member committee to revoke his suspension and reinstate him.
Even after getting unconditional bail from the Supreme Court in April 2016, this assistant professor failed to be reinstated at RLA College.
Similar to the academicians, Saibaba's counsel Rebecca John disagreed with the verdict and said, "Saibaba has been convicted under the draconian law — the Unlawful Activities (Prevention) Act — for his ideology. There is not a shred of evidence against him to prove his links with Maoists or his supposed plan to wage war against the state. It's completely based on presumptions and conjecture, and not on solid evidence. We're going through the order and will file an appeal, which has to be done within 50 days."
"Now the State wants to control the minds of the people, their thinking, speech, etc. Saibaba's case is similar to Sen's, as in the latter's case police failed to produce any evidence strong enough to prove his Maoist links. We hope to get justice from higher courts," she added.
India
He criticized a number of recent Supreme Court judgements and stated that even if a landmark judgement is passed by the apex court, it hardly ever changes the ground reality
India
People climbed trees to get a network in Abujhmad region which is infamous for being heavily affected by naxal trouble. The circumstances, however have changed after the installation of 4G towers.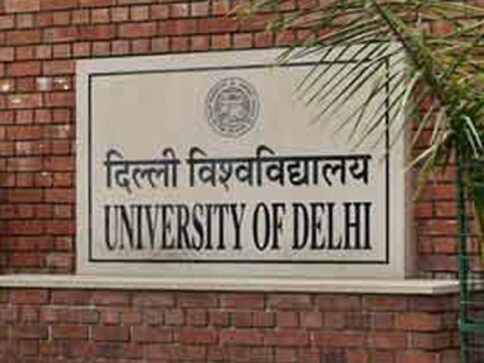 India
A resolution to introduce 24 similar courses aimed at developing critical thinking has been approved in a recently held DU academic council meeting