Drought in the Western Ghats Part 6: Tamil Nadu's over-dependence on ground water has left it parched
Tamil Nadu has very few perennial rivers; it's mostly seasonal rivers, fed by rainfall, that irrigate large swathes of the state. Without its ground water, the state cannot survive
Editor's note: This is the sixth piece in a multi-part series on the nature of human excesses that have imperilled the fragile ecosystem of the Western Ghats, home to at least 325 globally threatened species of flora and fauna, by United Nations Educational, Scientific and Cultural Organization's reckoning
Barely a kilometre from the Adyar river lives S Soundararajan, a 48-year-old resident of an apartment in Ashok Nagar. Soundararajan's worst nightmare is that he could soon be faced with a situation where there is no water at all.
He has not received "corporation water", he says, for about two months now — he is referring to the metro water supply that has been halved due to drought in Chennai in the last two months. "We are using only the borewell water now," he said. "We run the motor for about four hours every day. And even this is not enough, despite all the families living here consuming as little water as they can."
Soundararajan is only a tiny fraction of the state's 80 percent population that uses ground water for their daily needs. Even worse is that 90 percent of the water requirement of industries in the state comes from ground water. Farmers too contribute in large measure — 70 percent of the gross irrigated area, totalling 63 lakh hectare, in the state runs on borewells, dug deep and pumping out water in alarming quantities.
The state is already starved of water. It is peculiar in that it has very few perennial rivers; it's mostly seasonal rivers, fed by rainfall, that irrigate large swathes of Tamil Nadu. Without its ground water, the state cannot survive.
And the situation is particularly bad this year. The ground water table has further fallen by 5-10 metres this year. The average storage in the state's reservoirs is around 10 percent and falling rapidly. A number of large reservoirs, like Chembarambakkam (which supplies water to Chennai city), are at dead storage and pumpsets have been deployed by the state government to remove water from the dried beds.
Depletion of ground water this year has set alarm bells ringing among water resources experts in the state. Monsoon deficiency of over 60 percent in 2016 is not the only reason for the drought, they say; a whole set of factors have played a role in making Tamil Nadu's residents parched. And it all leads back to urbanisation and deforestation of the Western Ghats.
"The state's ground water economy is in very bad shape," said S Janakarajan, a Chennai-based water resources expert. "Year by year, we are extracting much more than we are recharging. The gap between existing ground water and recharge is widening. That is why we can see steep depletion, especially in districts near the ghats."
The Domino Effect
As the green cover of the ghats is aggressively removed to help real estate and tourism thrive, as is evident in the Niligiris' biosphere, or to cultivate plantation crops such as tea and coffee, a domino effect begins, according to scientists.
What happens when forest land in cleared for agriculture and cultivation of plantation crops is that the soil allows more rain water to run off into streams and rivulets, instead of percolating into the ground, since it isn't drawn by the roots of the trees in the natural forests.
The increased run-off of rain water then goes into streams which join rivers. This though is not necessarily a bad thing, unless the catchment areas of these rivers are shrunk. Take for instance, the Cauvery basin — the catchment of the Cauvery river, which supplies water to Karnataka and Tamil Nadu — that lies in and around Kodagu. This has been promoted aggressively as a tourist destination, and the amount of water that the catchment area can now hold has reduced considerably. This has meant that the increased flow of the river, due to deforestation, leads to flash floods in the now urbanised catchment areas.
"In the particular context of Cauvery, the water available in the basin is 740 tmcft. It has been about 30 years since this estimate was made. Since then a lot of deforestation has taken place, and the catchment region has developed; the Western Ghats, where the Cauvery originates, has changed. Regions upstream are choked and the water is stuck there. This can be extrapolated to all other river basins as well, because the problems are the same," Janakarajan explained.
But the problem does not end with just a flash flood. As more and more of the ghats get converted into agricultural land, real estate properties and human habitations, the need for water has gone up exponentially. This has resulted in pumping of water from the ground for the daily needs of the human population and for agriculture.
"There is some consensus on the fact that it is raining less in the Western Ghats, possibly, theoretically due to deforestation," said Veena Srinivasan, researcher with ATree. "But regardless of what happened in the Western Ghats, there is no doubt that we are pumping too much water from the ground. Groundwater levels are declining all over," she said.
Janakarajan added that the Tamil Nadu portion of the ghats is possibly facing more trouble as compared to other states, simply due to its higher extent of urbanisation. "Tamil Nadu's portion is worse off, due to deforestation, construction activities, crops' cultivation, roads construction — all this would mean loss of green cover," he said.
Attack and defence
Experts like Janakarajan warn that many parts of Tamil Nadu, especially in the districts lining the Western Ghats – Coimbatore, Tirupur and surrounds – are already moving towards depletion of groundwater. This is a situation where there is large scale extraction of groundwater but no recharging. "The next stage after depletion is desertification," he warned.
With water scarcity becoming a political talking point as well, Dravida Munnetra Kazhagam (DMK) working president MK Stalin, also leader of the Opposition in the state Assembly, released a video, exhorting party cadre to desilt lakes and tanks in their areas.
As per the Tamil Nadu Water Supply and Drainage Board's (TWAD) policy note of 2016-17, "During the years 2011-12, 2012-13, 2013-14 and 2014-15, 3,348 recharge structures have been constructed at a cost of Rs 228.24 crore." These structures include check dams, recharge shafts and percolation ponds.
But this may not be enough. Experts agree that a multi-pronged approach, starting from conserving the Ghats to maintaining the small lakes and local ponds, is the only way forward, if ground water needs to be replenished. "The government is doing absolutely nothing. The only way to recharge is to replenish small water bodies. All the tanks and water bodies in Kancheepuram are dry. The water table is going down. It only leaves desalination as a solution, and even that is not ecologically sustainable," he added.
And if the rain gods do not smile upon Tamil Nadu in 2017, Soundararajan's nightmare might just become reality.
Part 1:Urbanisation demands see hills sacrificed to whims of mining, industry lobbies
Part 2:How deforestation saved ecologically-sensitive hills in Kerala
Part 3: Ambulance service supplies water to 700 families in Kerala's Kottayam
Part 4: In Kerala's Wayanad, acute water scarcity leading to man-animal conflict
Part 5: Cauvery suffers a slow death as tourism and urbanisation flourish
Find latest and upcoming tech gadgets online on Tech2 Gadgets. Get technology news, gadgets reviews & ratings. Popular gadgets including laptop, tablet and mobile specifications, features, prices, comparison.
India
Srinagar is totally dependent on supplies of essentials such as petroleum, LPG, kerosene, vegetables, poultry and mutton, as well as other grocery items, from outside via this road
World
A YouGov survey this month of roughly 19,000 people in 17 countries and regions showed that most were distrustful of a COVID-19 vaccine made in China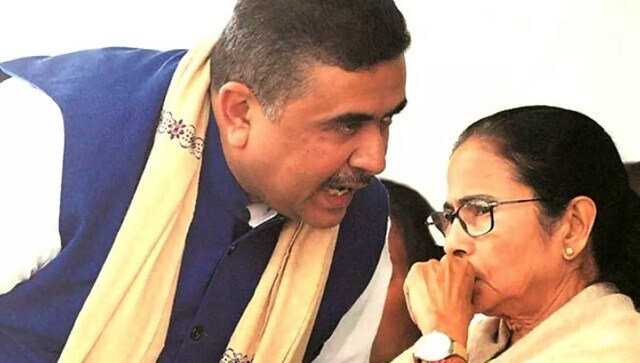 Politics
It is important to remember that Suvendu Adhikari barely got two MLAs to quit alongside him from his 'stronghold' and another three from other districts