Despite rising crimes against journalists, India still 'in process of' collecting data on killed scribes since 2014
Despite India being the world's largest democracy, attempts to silence journalists are steadily rising. India, according to Reporters Without Borders, ranks a low 136 among 180 countries when it comes to press freedom.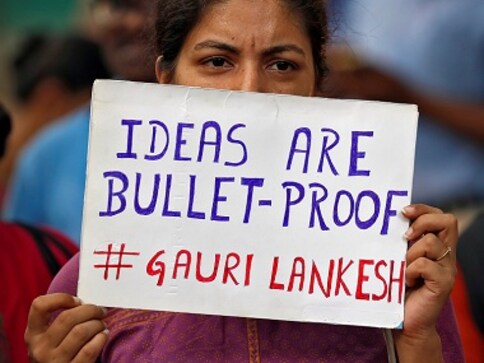 The government does not have data on how many journalists were murdered or attacked since 2014 as the National Crime Records Bureau does not compile data that is separated by professions, Minister of State (independent charge) for Information and Broadcasting, Rajyavardhan Rathore, told the Lok Sabha on Thursday. However, Rathore said that the government is "in the process of collating this information".
The minister's statement is daunting, especially with the rising number of journalists being attacked and/or killed seemingly on the basis of their views. It all hit the mainstream with the murder of Gauri Lankesh, a 55-year-old-journalist known for her left-leaning and strong anti-Hindutva views. She was shot dead in front of her house on 5 September, 2017 triggering nationwide outrage. Within less than a year of Lankesh's assassination, Shujaat Bukhari, editor-in-chief of Rising Kashmir, a Srinagar-based newspaper, was gunned down by unknown assailants in the heart of the city. Bukhari, many believed, lost his life for his unwillingness to fall in with an expedient "us or them" political line.
From Navin Nischal to Rajesh Mishra and Sudip Datta, the number of Indian journalists killed since 1992 is at least 48. And according to the Committee to Protect Journalists (CPJ), at least 33 of these cases have not resulted in the culprits being convicted.
To add to the mix, journalists like Swati Chaturvedi are even receiving death threats over their reportage. One more Gauri Lankesh in the making — that's what a tweet from one @Mitra_Cariappa, which has "A Proud Hindustani" in its bio, tweeted to Chaturvedi on 23 November. The authorities did nothing about it, despite calls for action on social media.
A journalist with over 20 years of field experience, Chaturvedi has reported on the Jain Commission, the Rafale deal, the CBI controversy, among other stories. "I have been in this profession for 20 years, but have only started receiving such threats for the last four years and eight months. Now, I get at least a dozen such threats every week. It's evident where they are coming from and what they mean, but the Centre is not even pretending to investigate such instances anymore," Chaturvedi said.
Fourth pillar of democracy broken
Despite India being the world's largest democracy, attempts to silence the media are steadily rising. And if the media truly is the fourth pillar of democracy, Patt Morrisson from the Seattle Times is perhaps right to say that "an attack on a newspaper is the same as an attack on the Constitution."
India, according to Reporters Without Borders, ranks a low 136 among 180 countries when it comes to press freedom. The annual press freedom index from the Paris-based watchdog is a measure of the freedom available to pursue unbiased journalism. India has been slipping badly on that score.
It is significant that while international agencies like Reporters Without Borders and the CPJ have extensive data on the status of Indian journalists, the Indian government itself keeps no records of the same. If anything, Rathore said that the Press Council of India "has raised its concern about the authenticity and credibility of the reports and the basis on which the ranking is done and also the methodology used to rank the nations".
With the government apparently overlooking Article 19 of the Constitution, the fourth pillar of democracy is crumbling. With journalistic freedom slowly being compromised, it is getting clearer that authorities either lack the resources or the interest in bringing those who threaten journalists to justice.
A system must be established wherein journalists are allowed to express views safely, without fear of retribution or danger to their lives. Leaving them at their own mercy instead of fighting for the crumbling pillar seemingly stands to leave democracy three-legged.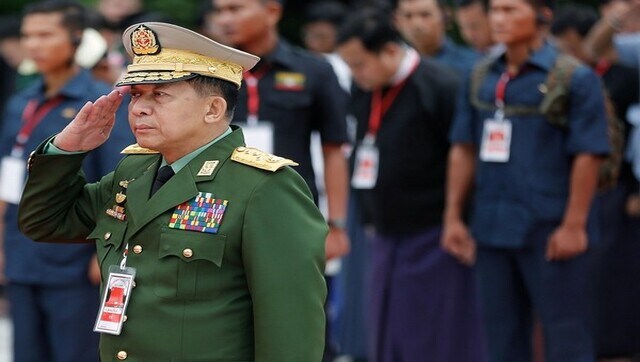 Opinion
Washington has announced sanctions against the military leaders and democracies around the globe are up in arms against the Tatmadaw
Opinion
Despite the economic woes, power crisis and unemployment, Sheikh Hasina isn't on shaky ground
World
Turnout was just 11.3 per cent of Tunisia's 8 million voters, according to preliminary estimates from the national electoral commission. That is about the same level of participation as in the first round of voting last month