Demonetisation: Post Offices see rise in cash deposit, Rs 32,631 cr deposited since 10 November
People who don't have a postal savings accounts were also permitted to exchange old notes in the post offices by producing their identity cards.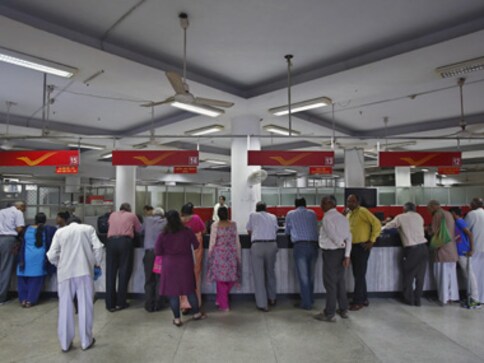 New Delhi: People have deposited a staggering Rs 32,631 crore in nearly 1.55 lakh post offices across the country following demonetisation of Rs 500/1000 currency notes.
The post offices have also exchanged about Rs 3,680 crore of old currency notes between 10 November and 24 Department of Posts Secretary BV Sudhakar told PTI.
"From 10 November to 24 November, we have exchanged 578 lakh notes of value of about Rs 3,680 crore. If you look at the deposits, 43.48 crore old Rs 500 and Rs 1000 notes were accepted as deposits, and their value is about Rs 32,631 crore," he said.
As many as 1.55 lakh post offices — about 1.30 lakh in rural areas and the rest 25,000 in urban and semi-urban areas — are playing a "prominent role" in the entire exercise, he added.
During the same period, Rs 3,583 crore was withdrawn from post offices, Sudhakar said. Following demonetisation of Rs 500 and Rs 1000 notes from midnight of November 8, people rushed to banks and post offices to deposit or exchange old currency notes. Serpentine queues were seen in front of banks, ATMs and post offices with people lining up to get valid currency notes.
Those without postal savings accounts were also permitted to exchange the old notes up to a certain limit in the post offices by producing their identity cards.
While the window of a fortnight to exchange these currency notes over-the-counter at banks and post offices ended on 24 November, the old notes can be deposited in bank accounts until 30 December.
Asked about the break-up for exchanges, withdrawals, deposits made in rural versus urban areas post demonetisation, Sudhakar pointed out that nearly 88 per cent of post offices are in rural areas and the rest in urban locations, and accordingly majority of the transactions too may have been in rural areas.
"It really depends on the demand... Even urban area locations such as Sansad Marg post offices in New Delhi, has seen high volume of exchanges...depending on the demand, disbursements vary, and hence one cannot exactly say... But based only on composition of post offices, we can say that more would have been in rural areas," he said.
Sudhakar said the Department has made special arrangements to ensure that cash reaches rural post offices. Sudhakar said the entire situation was being monitored through control rooms at directorate and each state down to
the level of subdivisions.
"It was micro-monitored up to village level...every hour we were taking feedback...The crowd was intense, and there was a sudden surge so we had to pull all staff for this work," he said adding that staff worked for xtended hours till 8 pm.
People up can deposit old Rs 500 and 1,000 notes in Post Office Savings Account at present, he said, adding such notes cannot be deposited in other schemes like fixed deposits, monthly income scheme and recurring deposits.
"Earlier we were accepting deposits in all saving account that is savings bank, recurring deposits, monthly income schemes and even certificates. Now we are accepting only in the savings bank account so that is the restriction in all 1.55 lakh post offices," he said.
India
The RBI has asked people not to hoard currency as there is sufficient supply of notes, even as banks across India struggled to manage crowds of people come to exchange the scrapped high denomination notes.
India
An amount of Rs 12 lakh was looted from Charar-i-Sharif branch of the Jammu and Kashmir Bank by unidentified gunmen in Budgam district.
India
With cash crunch following demonetisation impacting agri sector, the government on Thursday eased guidelines for farmers by allowing them to withdraw up to Rs 50,000 cash per week from bank.