Demonetisation: As ATM queues get 2 km long, 'kuch karo hamara,' say angry customers
A complete mess: That's what customers are saying about the continuing chaos at the bank branches and ATMs
Chaos rules as people scramble for cash across the country's ATMs and banks that have inadequate cash supply.
According to a report in IANS, tens of thousands of people massed outside banks and ATMs in New Delhi on Saturday to deposit or exchange their spiked currency or take out cash. At some places, queues were even 2 km long, according customers quoted in the report.
There was anxiety and a sullen sense of anger among people in the winding queues.
Although second Saturday is a holiday for most banks, the government has ordered all banks across the country to function both on Saturday and Sunday.
Almost all banks are witnessing rush and there is anger among people waiting, many from the lower income group, over the time wasted.
In Delhi, the long queues spilled on to the roads, creating traffic bottlenecks, says the IANS report.
"This is a complete mess," Shankar, a Saket resident, was quoted as saying in the report. "At this rate how will any of us even get into the bank and when?"
All ATMs in the city seemed non-functional, with printed notices saying they had no cash.
Autorickshaw driver Babuddin said this situation was no different in all the areas neighbouring Saket.
"Some queues are two kilometres long," he said. "I can't imagine when the people at the end of the queue will be able to enter the bank."
Saturday is the third day after banks opened across the country following a day's closure after Prime Minister Narendra Modi announced on Tuesday night that Rs 500 and Rs 1,000 notes would no more be legal tender.
Taken aback by the mass crisis, the government have extended until 14 November midnight the original 72-hour deadline to deposit or exchange the spiked currency.
Watch below a video of the frustrated customers in Mumbai:
With inputs from IANS
India
Corruption will continue albeit with slightly different arrangements, says Larry Summers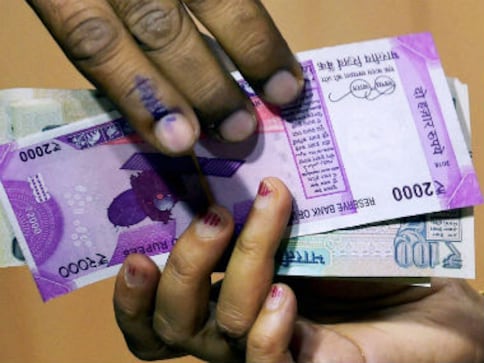 India
The pace of deposit accretion in the banks seems to be slowing progressively
India
The sudden demonetisation move by the NDA government faced mixed reactions from the public on Friday as banks failed to open ATMs to dispense cash. People queued up in front of ATMs from early morning only to be told by the bank officials that the machines were not working