Delhi, NCR hit alarming levels of Ozone pollution; 77 percent of days in May exceed CPCB prescribed limits
Ozone pollution has reached alarming levels in Delhi and NCR,Levels went from 19 percent to 77 percent in Feb-May period for days exceeding pollution limits
New Delhi: Ozone pollution has reached alarming levels in Delhi and the National Capital Region (NCR) which are in the grip of a multi-pollutant crisis, adding to the public health risk, a green body on Saturday said.
The Centre for Science and Environment (CSE) noted that due to high pollution levels and growing heat stress owing to climate change, the ozone level is frequently exceeding the standards and rising to poor and very poor levels — as classified by the National Air Quality Index (NAQI).
"Delhi-NCR are in the grip of multi-pollutant crisis. Even before the health risk from particulate matter could be addressed, deadly ozone has raised its ugly head in Delhi and NCR."
"Without a time-bound implementation strategy and preventive action, this can deepen into serious public health crisis. This will spare neither the rich nor the poor," said Anumita Roychowdhury, head of CSE's air pollution programme.
Building up to World Environment Day on 5 June, CSE has analysed the real-time air quality data available from the key monitoring locations of Delhi Pollution Control Committee for the summer months of 2016 and 2017.
CSE's analysis also showed that heat waves and sunshine have increased the frequency of days with unhealthy levels of ozone and this has become worse this summer.
It said ground-level ozone is not directly emitted by any source and this is formed when oxides of nitrogen (NOx) and a range of volatile gases, primarily from vehicles and other sources, are exposed to each other in sunlight.
"Warm and stagnant air increases the formation of ozone. Ozone is extremely hazardous for human health. All neighbourhoods in Delhi –  rich and poor  – are at risk," CSE said.
A recent report - 'State of Global Air 2017' said that surpassing China, India now accounts for the maximum number of premature deaths from ozone air pollution in the world.
As summer progressed from February to May this year, the ozone built up rapidly and the number of days exceeding the ozone standard increased, the analysis found.
The share of days violating the 8-hour Central Pollution Control Board (CPCB) standard of 100 microgramme per cubic metre in February was 12 per cent – this increased to 19 per cent in March, 52 per cent in April and finally a whopping 77 per cent in May, the analysis found.
"While ozone levels have increased steadily with the onset of summer, it doubled up very quickly in most locations as soon as the heat wave hit Delhi in May.
"On several occasions and several locations, very high peak levels — 3.4 times the standards — have been noted," CSE said.
This, it said is of "serious concern" as even short duration exposure to high ozone levels can cause great harm.
The analysis found that not only have the total numbers of days that have violated the standards increased this year, the severity of the problem has also grown.
This summer (April-May), 8 per cent of days are in 'very poor' category – which is up to 4.2 times the standards, as opposed to 4 percent during the same months in 2016.
However, the summer of 2016 had higher number of days in the 'poor' category, it said.
Due to higher temperature and solar radiation, ozone concentration has also increased, CSE said.
In April 2017, as the temperature increased from 27°C on 9 April to 32°C on 14 April, the daytime ozone levels increased by 134 percent or 2.34 times - rising from 90 to 211 microgramme per cubic metre.
Residential areas of R K Puram and Punjabi Bagh have high ozone concentrations — much higher than the commercial and transport hub of Anand Vihar. This is a very serious health concern, it said.
The new burden of disease study from Health Effect Institute has shown that early deaths due to ozone have jumped by 148 percent in India, the body said.
Ozone aggravates respiratory problems, especially chronic obstructive pulmonary disease (COPD).
"Delhi and NCR needs much high degree of health protection for all and especially the high risk groups including the elderly, children, outdoor workers and people with asthma and lung disease.
"Cost of inaction can be very high. Government must have implementation strategy for priority measures in place before the next winter," CSE said.
It recommended finalisation and implementation of pollution source-wise comprehensive action plan directed by the Supreme Court in Delhi and NCR.
This should include targeted reduction of gaseous emissions from vehicles, industry and power plants and stringent measures are needed to reduce nitrogen oxide and a range of volatile hydrocarbons, it said.
It also recommended timely implementation of BS VI emissions standards and control dieselisation of vehicles segment to control NOx emissions
India
Prime Minister Modi and Lt Governor Tamilisai Soundararajan expressed condolence, speaking about the writer's contributions to the worlds of literature and education.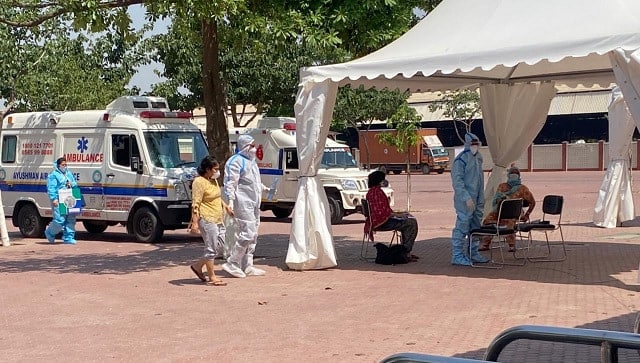 India
Arvind Kejriwal said there were 150 beds at the facility, that will be increased to 500 in the next two to three days, then to 2,000 and finally to 5,000 beds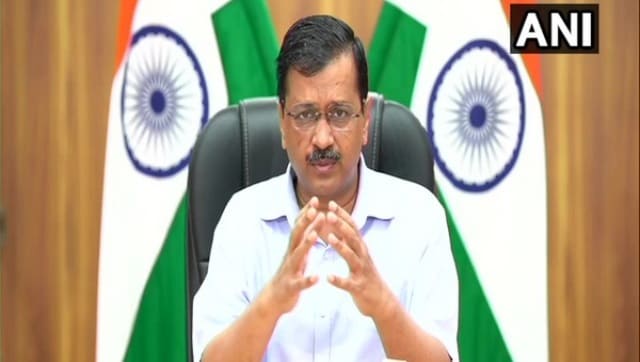 India
Apart from the existing restrictions, Metro train services will also be halted during the period, the Delhi chief minister said