Delhi govt prepared to handle any likely chikungunya outbreak: Health minister Satyendra Jain
Nearly 100 cases of chikungunya were reported in New Delhi before monsoon begins, but health minister Satyendra jain said the governmentt was prepared to handle it.
New Delhi: With nearly 100 cases of chikungunya reported in the national capital even before the onset of monsoon, Delhi health minister Satyendra Jain said the government was prepared to handle any possible outbreak of vector-borne diseases in the city.
At least 36 people had died due to chikunguniya and dengue last year. The Arvind Kejriwal government had received flak after one of the worst outbreaks of chikungunya in the city with a total of 12,221 cases reported till 24 December, 2016 out of which 9,749 were confirmed.
"There have been meetings at lieutenant governor-level on steps to be taken to prevent breeding of mosquitoes. All civic bodies have been instructed as well. Besides, we have directed various hospitals to increase their bed strength by 10–20 percent," Jain told reporters after a surprise visit at a hospital in New Delhi.
During his inspection at the Guru Teg Bahadur (GTB) Hospital at Dilshad Garden area in east Delhi, Jain also interacted with patients and their family members.
His visit comes days after Chief Minister Arvind Kejriwal's surprise inspection at Sanjay Gandhi Memorial Hospital, during which he had expressed displeasure over the state of affairs there.
"There are about 10,000 beds in Delhi government hospitals. We had put extra beds last year as well and this time as well, we will add more beds if needed," Jain said, adding, the focus would be more on preventive measures.
At least 96 cases of chikungunya have been reported in Delhi this year, with 10 of them this month, according to a municipal report released.
Kejriwal had recently directed authorities to make a comprehensive plan to deal with dengue and chikungunya, while civic bodies are keeping a tab on mosquito-breeding, inside and outside homes, through regular monitoring.
Forty cases of dengue have also been reported till 27 May, the report says.
Though the season of the vector-borne diseases had ended in December, the city continues to report such cases, which has prompted authorities to prepare a roadmap to combat them.
As many as 4,431 cases of dengue were reported till the end of 2016. At least 15 fatalities were reported last year at various hospitals in the city due to complications triggered by chikungunya though the civic bodies have kept the death tally at zero.
At least 21 deaths due to dengue were reported last year at various hospitals, including nine at AIIMS, though the official tally of the SDMC stood at 10.
Seventeen suspected deaths in 2016 due to malaria were also reported by the civic bodies.
The season for the vector-borne diseases begins from mid-July and generally lasts till November-end.
On 13 May, Kejriwal had chaired a high-level meeting of officers from the three municipal corporations and the Delhi government to discuss plans to eliminate vector-borne diseases in the national capital.
He had also written to Union health minister JP Nadda, requesting him to reserve 10 percent of the beds in the central government-run hospitals for the treatment of dengue and chikungunya patients.
Lieutenant Governor Anil Baijal had on 29 April directed Delhi government-run LNJP Hospital to keep beds ready for dengue and chikungunya patients in the event of an outbreak of vector-borne diseases in the city.
The municipal authorities had in early March called an all-hands workshop on the prevention and control of vector-borne diseases to finalise a comprehensive action plan for combating the menace in the coming season.
The lieutenant governor on 23 March held a review meeting with the three municipal commissioners on preparations for combating vector-borne diseases in the city.
Find latest and upcoming tech gadgets online on Tech2 Gadgets. Get technology news, gadgets reviews & ratings. Popular gadgets including laptop, tablet and mobile specifications, features, prices, comparison.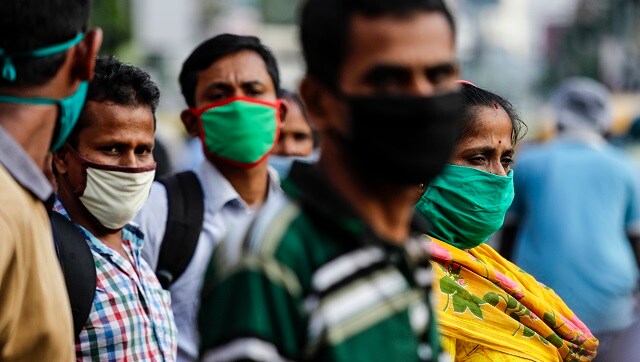 India
Delhi recorded over one lakh new coronavirus cases and around 1,200 deaths between 1 and 16 November, prompting Arvind Kejriwal to seek power from the Centre to impose lockdown in those markets which may emerge as hotspots
India
The sudden spike in COVID-19 cases in Delhi comes amid the festive season and rising pollution levels. On Wednesday last week, Delhi recorded its highest single-day spike of 8,593 cases
India
Meanwhile, the Karnataka government announced that a COVID-19 RT-PCR negative test report will be mandatory for all teachers, students, and non-teaching staff part in degree, medical and engineering colleges