Delhi: BJP to boycott Arvind Kejriwal's all-party meet to resolve traders' issues, blames AAP's 'misbehaviour' with party
The BJP decided to boycott an all-party meet called by Kejriwal to find a solution to problems being faced by traders because of an ongoing sealing drive in Delhi
New Delhi: The BJP on Monday decided to boycott an all-party meet called by Chief Minister Arvind Kejriwal on Tuesday to find a solution to problems being faced by traders because of an ongoing sealing drive in the city, even as the AAP slammed state BJP chief Manoj Tiwari for touring abroad at a time when city traders were facing problems.
Delhi BJP general-secretary Ravinder Gupta said the party would not attend the meeting, adding that after the incident at the chief minister's residence on 30 January, where a delegation of saffron party was "misbehaved with", it was proved that the AAP does not believe in a "political dialogue".
"It would have been better had the chief minister met the Supreme Court-appointed Monitoring Committee and registered his protest for carrying out a sealing drive without any notice.
"The government should appoint prominent lawyers as the chief minister has appointed for his personal litigation," BJP said in a letter to Kejriwal.
In a statement, the party said, "the Delhi BJP feels there is no objective of such a meeting as the intentions of the government of Delhi are not clear on the matter."
However, Delhi Congress president Ajay Maken will attend the all party-meeting to be held at the chief minister's residence on Tuesday.
Kejriwal had on Sunday written to Maken and Tiwari, inviting them for the meeting at his residence on Tuesday, saying, "We should rise above politics and come together to find a solution to the problems that have risen due to sealing."
The Delhi BJP said Tiwari was abroad as part of a delegation accompanying President Ram Nath Kovind and would be back by 15 March.
Taking a dig at Tiwari, senior AAP leader Saurabh Bharadwaj tweeted, "Whole Delhi desperately seeking solution for Sealing. Where is BJP Delhi chief and Member of Parliament?"
Attacking the BJP-led Centre, AAP Rajya Sabha MP Sanjay Singh said, "The central government passed four ordinances to amend the Land Acquisition Act and took the same route to allow Jallikattu in Tamil Nadu after the Supreme Court ban. What prevents it from passing an ordinance or a bill to provide some relief to businessmen here?"
In January, Leader of Opposition Vijender Gupta had alleged that the Aam Aadmi Party leaders and workers "misbehaved" with members of a BJP delegation at Kejriwal's residence when they had gone there to discuss about relief to traders hit by the sealing drive.
A case was registered in the matter and some AAP MLAs were booked.
The sealing drive was undertaken by the municipal corporations of the national capital on the directions of a Supreme Court-appointed committee in December 2017.
Under the drive, hundreds of commercial establishments have been sealed so far for non-payment of conversion charges and violation of the Delhi Master Plan.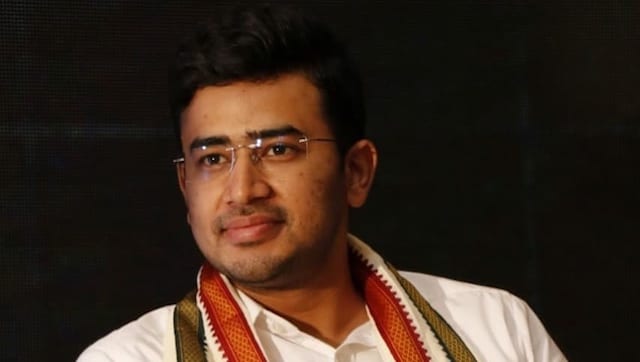 Politics
According to the police, the questioning was done nearly 10 days ago. The police had issued notice to the BJP leader under CRPC 41, responding to which Surya had said that when he returns to Delhi, the police can question him
India
The decision to ban the entry of medium and heavy goods vehicles to the national capital from 1 October to 28 February was aimed at curbing vehicular pollution
Politics
Approval has been given by the Lt Governor to bring a Money Bill to implement the proposal to effect over 66 per cent hike in the salaries of the Delhi MLAs