Delhi air quality remains 'very poor'; EPCA predicts pollution levels will rise further in coming days
Air quality in the National Capital Region on Thursday showed no improvement as the AQI deteriorated a 'little' and remained in the 'very poor' category.
Air quality in the National Capital Region (NCR) showed no improvement on Friday as the Air Quality Index (AQI) remained in the "very poor" category. The US embassy put the figure for Friday at 299 at 7 am.
In central Delhi, the Lodhi Road monitoring station put the PM10 levels at 246 and the PM2.5 levels at 347, according to the System of Air Quality and Weather Forecasting And Research (SAFAR). The situation was almost as bad in south Delhi, with PM10 levels at 242 and PM2.5 levels at 357 on Mathura Road.
Similar situations prevailed near the airport, where the levels were at 211 and 339 for PM10 and PM2.5 respectively. North Delhi was more of the same, with Pitampura reporting 227 and 341.
AQI on Thursday was at 362
The National Green Tribunal (NGT) will take a decision on banning construction activities and the Delhi government's plea for exemptions to the odd-even traffic scheme on Friday.
On Thursday, the Central Pollution Control Board (CPCB) recorded AQI of Delhi-NCR at 362 at 6 pm as compared to 353 on Wednesday. Weather monitoring stations of the CPCB at DTU and Anand Vihar stations found air quality in those areas in the "severe" bracket, while other 17 stations in the capital showed air quality in the "very poor" category. AQI for neighbouring Noida and Gurugram was found to be "severe" on Thursday.
The major pollutant PM2.5 or particles with diametre less than 2.5 micro metres, recorded 362 units putting it in "very poor" category while PM10 concentration was found at 281 units — considered "poor".
While the Supreme Court-monitored Environment Pollution Control Authority (EPCA) lifted its ban on entry of trucks and on construction activities in Delhi, the ban on construction activities was to remain in force as the NGT did not pass any order in this regard on Thursday.
Pollution levels predicted to rise
EPCA member and Centre for Science and Environment (CSE) researcher Usman Nasim told IANS the pollution levels in the region may go up in the coming days due to climatic conditions. "Pollution may increase in next few days due to withdrawal of north-west winds. As wind speed goes down, pollution levels to go up. As per SAFAR, AQI will remain in very poor quality," Nasim said.
He said the major contributing factor would be local vehicular emissions, and an increase in the moisture would aggravate it. He added that stubble burning in Punjab and Haryana had "almost" ended.
Nasim warned that certain actions from EPCA may come again, in case AQI enters the severe category.
EPCA had imposed restrictions under the "severe-plus" or "emergency" category of the Graded Response Action Plan (GRAP) on 7 November, after a thick yellow blanket of smog covered Delhi due to the cumulative effect of stubble burning in neighbouring states and meteorological reasons.
Under the "severe-plus" category, movement of trucks in Delhi was stopped, construction work was banned, odd-even scheme for vehicles was imposed and schools were shut.
The very-poor GRAP comes into effect at a time when PM2.5 levels are between 121-250 units and PM10 levels are between 351-430 units. Under very-poor, diesel generator sets are also banned and motor parking fees are hiked to discourage private cars on roads.
On Thursday, the EPCA lifted the restrictions following improvement in the air quality.
As NGT deferred its decision on odd-even scheme to Friday, construction activity would remain suspended till further notice. "As far as construction is concerned, it will not be allowed since the NGT ban is there," Nasim said.
According to the report, titled 'India State-level Disease Burden' and released by Vice-President M Venkaiah Naidu, indoor air pollution is having an adverse impact on India's health. "The contribution of air pollution to disease burden remained high in India between 1990 and 2016, with levels of exposure among the highest in the world," it said.
With inputs from IANS
India
The Delhi Police has booked four people, including a priest, on charges of murder and rape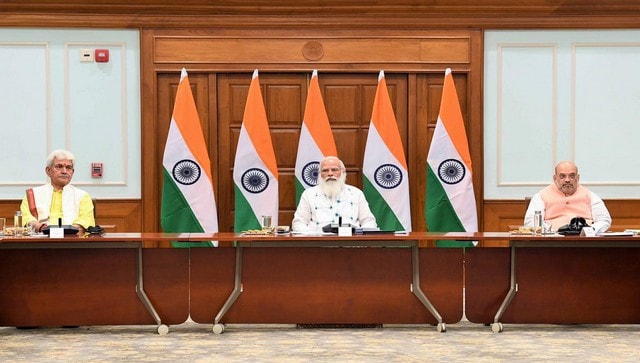 Politics
Let us look at a few smaller equations and solve the larger riddle where Opposition politics stands now