Deepening India-US counterterrorism cooperation a win-win scenario; strategic ties key to peace in South Asia
Given India's vast experience in counterterrorism and peacekeeping operations, greater coordination with India represents a win-win situation for America.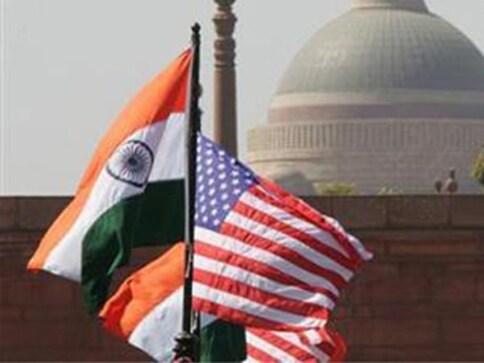 Cooperation in the field of counterterrorism has become an important and critical pillar of deepening India-US strategic partnership. The India-US Counterterrorism Joint Working Group, which held its 15th meeting in New Delhi on 27 March, has reviewed a range of threats posed by regional and global terrorist groups, including cross-border terrorism in South Asia.
Both the countries have again committed to strengthening information sharing on dangerous terrorist outfits and individuals while exchanging views on efforts to counter the financing of regional and global terrorist organisations.
There is no doubt that India-US counterterrorism cooperation is now multidimensional and multifaceted. Underlining a "very bright" future for bilateral cooperation in this domain, the US Counterterrorism Coordinator, Nathan Sales, has recently declared: "India is an incredibly important, incredibly valuable and incredibly close counterterrorism partner of the US."
In January this year, the US ambassador to India, Kenneth Juster, had also remarked: "Each of our countries has suffered horrific terrorist attacks and continues to be targeted. We have a strong mutual interest in eliminating this threat to our societies. President DonaldTrump and other US leaders have been clear that we will not tolerate cross-border terrorism or terrorist safe havens anywhere."
In December 2017, both the countries held the inaugural meeting of 'India-US Designations Dialogue' in New Delhi, and discussion revolved around ways to increase bilateral cooperation on terrorism-related designations. The establishment of this mechanism reflects shared commitments to strengthen cooperation against terrorist threats. While exchanging information on procedures for pursuing designations against terrorist groups and individuals, India and the US also discussed best practices for effective implementation of the designations.
The India-US Joint Working Group on Counterterrorism, which was established in 2001, has led to the exchange of intelligence on terrorist financial operations and support for joint training in border management, surveillance techniques, and terrorist incident response. Both have launched several counterterrorism initiatives and have undertaken a wide spectrum of exercises involving their counterterrorism units.
Greater military ties have included joint counter-insurgency training of their army units, and special forces from both countries have particularly focused on high-altitude operations and training. For instance, the annual 'Yudh Abhyas' joint military exercises held in September 2017 focused on counterinsurgency and counterterrorism operations.
Through the Anti-Terrorism Assistance (ATA) program, the US agencies have trained scores of Indian security personnel in counterterrorism activities, including in explosives investigation and countermeasures, hostage negotiation, counterterrorism legislation, counterterror police training etc.
The Counterterrorism Cooperation Initiative (CCI) was signed in 2010 to forge effective cooperation on counterterrorism, information-sharing, and capacity-building. The CCI has included several projects for enhancing joint counterterrorism capabilities through the sharing of advanced techniques, best practices, and investigative skills.
In 2014, the US created a homeland security working group under the bilateral High Technology Cooperation Group (HTCG). The aim of HTCG is to facilitate joint access to counterterrorism-related technology. Cyberterrorism has emerged another major concern for India and the US.
Cooperation against cyberterrorism is an important feature of India-US counterterrorism cooperation. The framework for the India-US Cyber Relationship, the first such document the US has signed with any country, is aimed at promoting international law, public-private partnerships, and appropriate norms of state cyber-conduct.
In September 2015, New Delhi and Washington decided to transform their relationship into "a defining counterterrorism partnership for the 21st century". In his June 2016 speech to the US Congress, Prime Minister Narendra Modi emphasised the need to deepen security cooperation through a well-crafted policy "that isolates those who harbour, support, and sponsor terrorists; that does not distinguish between 'good' and 'bad' terrorists, and that delinks religion from terrorism." His reference to Pakistan was unmistakable.
The intelligence services of India and America have increasingly collaborated on many regional terrorist threats, such as Al-Qaeda, Lashkar-e-Taiba (LeT), Jaish-e-Muhammad (JeM), the Haqqani Network, and the Islamic State.
A few days after his inauguration, Trump spoke to Modi on 24 January, during which both resolved that the "United States and India stand shoulder to shoulder in the global fight against terrorism". Modi's June 2017 visit to the US was also a great success from the counterterrorism perspective.
After the Modi-Trump meeting, the joint statement emphasised profound cooperation on counterterrorism, with the two leaders "stress(ing) that terrorism is a global scourge that must be fought and terrorist safe havens rooted out in every part of the world."
The language on Pakistan was also sharp: "The leaders called on Pakistan to ensure that its territory is not used to launch terrorist attacks on other countries. They further called on Pakistan to expeditiously bring to justice the perpetrators of the 26/11 Mumbai, Pathankot, and other cross-border terrorist attacks perpetrated by Pakistan-based groups." Immediately after this, the US declared Hizbul Mujahideen (HuM) chief Syed Salahuddin as a "global terrorist".
The US has supported India in its persistent attempts to get the United Nations to designate Pakistan-based Masood Azhar a global terrorist. It was a proposal by the US, backed by France and Britain, to name Azhar a UN-designated terrorist that China decided to block in November last year.
The US has recently taken steps to blacklist Pakistan on issues pertaining to terrorism financing. The US persuaded Pakistan's traditional allies, Saudi Arabia and China, to remove their earlier objections to Pakistan being placed on Financial Action Task Force (FATF) 'grey list' from June. The FATF acts as an international watchdog on issues of money-laundering and financing of terrorism.
Islamabad will now have to provide a detailed action plan on measures it will take on curbing funding for UN-designated terrorist groups. Already in the 'grey list', Pakistan runs the risk of being transferred from the 'grey' to the 'black' list in June if the FAFF is not satisfied with Islamabad's actions to counterterror financing. America's economic assistance to Pakistan has already been placed on hold. Trump who has repeatedly asked Islamabad to "do more" in the fight against terrorism is clearly not satisfied by superficial and cosmetic steps taken by Pakistan.
Barriers
The real barrier to substantive counterterrorism cooperation between India and the US comes from Washington's 'complicated' relationship with Islamabad. Pakistan continues to be the epicentre of terrorism problem in South Asia and beyond. Pakistan's security establishment, supported by its Inter-Services Intelligence (ISI), has been sponsoring terrorism against India and Afghanistan to further its foreign policy objectives – from the claim on the disputed Kashmir Valley to the installation of a pro-Pakistani regime in land-locked Afghanistan.
The Trump administration has publicly acknowledged Pakistan's double-dealing with terrorism, accusing Islamabad of harbouring "agents of chaos". Ever since the announcement of Trump's South Asia policy in August 2017, the US has been applying a lot of pressure on Pakistan to dismantle terror infrastructure.
However, the US officials have also felt compelled to cooperate with the Pakistani military, as they mistakenly believe that the latter's help is essential to wind up the ongoing war in Afghanistan. Pakistan is also convinced that sooner, rather than later, the US will have to withdraw from Afghanistan, leaving the country open for a Pakistan-backed Taliban takeover.
Nearly every major attack on India has come from Pakistan, and despite frequent promises from Islamabad to not allow terrorism to emanate from its soil, the problem is worse than ever. Most of the terror attacks terrorists from across the border have been carried out along the Line of Control (LoC) and International Border.
Last year witnessed more than 300 infiltrations from the LoC, the highest in four years, as well as a tremendous rise in the incidents of firing and attempts by the terrorists to sneak in. Although the Indian Army had carried out surgical strikes in 2016 at the terror launch pads across the LoC to avenge the terror attacks in Uri in Jammu and Kashmir, this has not deterred terrorists supported and sponsored by Pakistan from staging terror attacks. India's minister of state for home, Hansraj Ahir, has informed the Parliament that 60 incidents of terror-related violence have taken place till 4 March this year, as against 39 such incidents during the same period last year.
Pakistan continues to reject evidence like wireless transcripts of conversations of JeM's terrorists involved in the 2016 Pathankot airbase attack and the vast evidence available of the LeT's role in the 2008 Mumbai terror attack. Hafiz Saeed, who heads the UN-listed terrorist group Jamaat-ud-Dawa (JuD), is playing hide and seek with the connivance of Pakistani authorities even one decade after the Mumbai attack.
Both India and the US have maintained that Saeed's charities are fronts for India-centric terrorist group LeT. In November last year, Saeed was released despite months of pressure by Washington on Islamabad over its support for terrorists. Trump's press secretary was forced to say that Saeed's freedom "belies Pakistani claims that it will not provide sanctuary for terrorists... If Pakistan does not take action to lawfully detain Saeed and charge him for his crimes, its inaction will have repercussions for bilateral relations and for Pakistan's global reputation."
Moreover, Saeed's association with and promotion of Milli Muslim League (MML) has now led to fears that Pakistan's military is renewing its push to lend terror groups greater legitimacy in Pakistani politics. Those concerns have deepened further with a high court decision on 9 March to approve the MML's registration, permitting it to participate in general elections scheduled for July.
The incoming US secretary of state, Mike Pompeo, has also taken a harder line on Pakistan. In January, he had correctly argued: "We see the Pakistanis continuing to provide a safe harbour, havens inside of Pakistan for terrorists who present risks to the United States. If they fix this problem, we're happy to continue to engage with them and be their partner. But if they don't, we're going to protect America." But despite coming under increasing American pressure, Pakistan is yet to take decisive measures against India-centric terrorists and jihadists.
The tough stand of Trump against Pakistan vindicates India's longstanding position on the menace of cross-border terrorism.
However, Pakistan continues to escape major punishment for its flirtation with jihadist terror. It needs to be recognised that America's recent FATF activism is primarily aimed to target Pakistan's support for the Haqqani Network in Afghanistan. They are not significantly focused on Pakistan-sponsored terrorism in India.
Although, there is no doubt that the ISI proxies – the Haqqani Network – cannot be allowed to spread mayhem in Afghanistan, however it is equally true that any leniency towards India-specific terror groups – LeT and JeM – will scuttle chances of ensuring peace in South Asia, and will prove to be a huge barrier in countering terrorism in the region.
As long as Washington remains indecisive about the future of its relationship with Islamabad, Pakistan military's support to terrorist proxies will keep the terror infrastructure intact. The solution to South Asia's terrorism problem lies in an unambiguously hard stance on Pakistan rather than indulgence or hesitation.
To conclude, the rise in the incidence and lethality of terrorism in South Asia has brought India and the US closer, and both sides are increasingly coordinating their approaches to various aspects of counterterrorism. India is rightly portrayed as America's long-term partner for greater counterterrorism cooperation, even while some differences persist between them.
Given India's vast experience in counterterrorism, counter-insurgency, counter-narcotics, and peacekeeping operations, greater coordination with India represents a win-win situation for America.
Politics
BJP national president JP Nadda has formed teams who will ensure maximum voters are reached out and top leadership conducts meetings at the booth level in five poll-bound states
India
New Delhi has been categorically rejecting any scope for third-party mediation between India and Pakistan on Kashmir, saying that India's stand has been clear for decades and the two countries can discuss the issue bilaterally.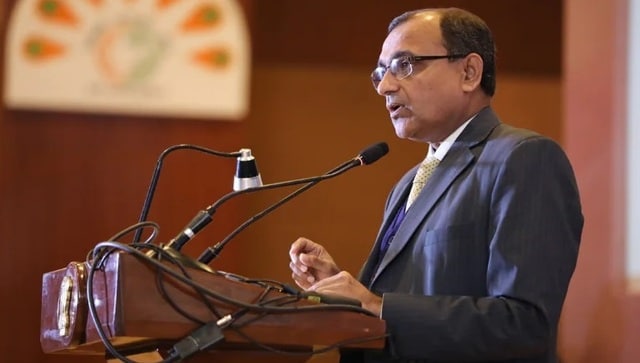 India
India's Permanent Representative to the UN Ambassador TS Tirumurti said the practice of several UN members labelling terrorism into categories such as racially motivated, violent extremism and right wing extremism, will take the world back to the pre-9/11 era