India, US discuss threats posed by cross-border terror, ways to improve counter-terrorism cooperation in South Asia
India and the US reviewed threats posed by terrorism, including cross-border terror in the South Asian region, and vowed to strengthen cooperation to combat the menace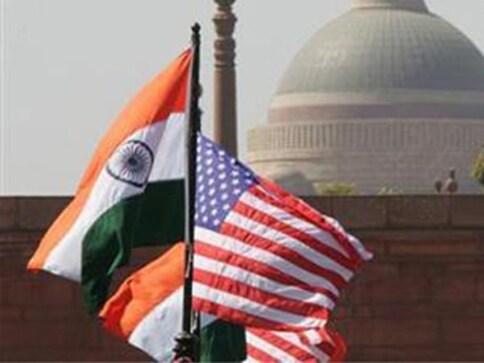 New Delhi: India and the US on Tuesday reviewed threats posed by terrorism, including cross-border terror in the South Asian region, and vowed to strengthen cooperation to combat the menace.
In a statement, issued after the 15th meeting of the India-US Counterterrorism Joint Working Group in New Delhi, the Ministry of External Affairs (MEA) said the two sides achieved important progress on counter-terrorism cooperation.
"The working group reviewed threats posed by terrorist groups worldwide and in their respective regions including cross-border terrorism in the South Asian region," the statement said.
Both sides committed to strengthening information sharing on some of the world's most dangerous terrorist groups and individuals and exchanged views on efforts to counter the financing and operations of regional and global terrorist organisations, it said.
Joint Secretary in the MEA Mahaveer Singhvi led the Indian side at the meeting, while State Department's Principal Deputy Coordinator for Counterterrorism Alina L Romanowski headed the US delegation.
During the deliberations, the two sides discussed international efforts to counter threats posed by foreign terrorist fighters, the statement said.
"The working group also discussed international and bilateral cooperation on justice, law enforcement and capacity building efforts to counter terrorism and UN Security Council Resolution 2396," the statement said.
The Indian and US sides discussed ongoing efforts to ensure the effective implementation of domestic and international terrorist designations, following up on the inaugural US-India Counterterrorism Designations Dialogue in December last year.
The United States will host the next meeting of the Joint Working Group in 2019.
India
On Monday evening, a rocket-propelled grenade hit the Intelligence Department headquarters of Punjab Police in sector 77, SAS Nagar in Mohali. Windowpanes on one of the floors of the building were shattered
India
The court stated that mere recovery of cellphones and SIM cards used for communication with a Pakistani number is not sufficient to prove terror plot or conspiracy when there is no other evidence to prove such terror link
World
The gunman, Payton Gendron of Conklin, New York, was driven to action roughly two years from when his radical indoctrination began. Inspired by other extremist massacres, the White man was steeped in hate-filled conspiracies online and no tactical training was required