Debris of missing Pawan Hans helicopter found near Mumbai coast; four bodies recovered from chopper crash
The Coast Guard has recovered bodies of four people on-board the Pawan Hans helicopter that went missing off the Mumbai coast on Saturday morning.
The Coast Guard has recovered bodies of four people on-board the Pawan Hans helicopter that went missing off the Mumbai coast on Saturday morning, ANI reported.
Indian Coast Guard continues Search and Rescue operations. Four bodies have been recovered at sea near debris of #ONGC helicopter. #Mumbai pic.twitter.com/KDzcXiKpzT

— ANI (@ANI) January 13, 2018
The debris of the chopper, which was heading to ONGC's north field with total seven people on board, has also been located by the Coast Guard ship, ANI reported. India Today news channel reported that three ships and three helicopters are involved in a large-scale search and rescue operation, which is underway.
Wreckage of Pawanhans Helicopter of #ONGC. The helicopter was flying from Juhu #Mumbai to ODA Offshore Development Area when it got lost at sea this morning (Source: Indian Coast Guard) pic.twitter.com/8nbWM8efOM — ANI (@ANI) January 13, 2018
2 ISVs deployed for patrol in area have been diverted for search & rescue along with 3 Coast Guard units already in area. Seaking 42B helicopter being launched in addition: Navy Spokesperson on missing helicopter that took off from Juhu — ANI (@ANI) January 13, 2018
The chopper, Dauphin N3, bearing registration number VT-PWA, took off from Juhu aerodrome at 10.25 am on Saturday, with five ONGC employees and two pilots onboard. Coast Guard shared the identities of two of the four bodies recovered so far: VK Bindulal Babu and Pankaj Garg. According to The Indian Express, all the employees on-board are deputy general managers. The report further revealed names of other employees who were on the chopper: Sarvannan, Jose Anthony, and P Shrinivasan.
Two bodies out of four recovered at sea near debris of ill feted @ONGC_ Aircraft identified by the cards in wallet @SpokespersonMoD pic.twitter.com/yG8dQ0t6Nx — Indian Coast Guard (@IndiaCoastGuard) January 13, 2018
Union petroleum minister Dharmendra Pradhan tweeted that he had requested Defence Minister Nirmala Sitharaman to provide Coast Guard's assistance in the rescue operation. He further said that ONGC Chairman Shashi Shanker has rushed to Mumbai in view of the incident.
Spoke to Defence Minister Smt Nirmala Sitharamanji & requested for help from Coast Guard and other agencies in the search and rescue operations ;CMDONGC has rushed to Mumbai;pray for safety of the ONGC officers and the pilots pic.twitter.com/sBNwfHGP0a — Dharmendra Pradhan (@dpradhanbjp) January 13, 2018
The helicopter was scheduled to land at the designated oil rig at Mumbai High at 11 am, PTI quoted official sources as saying.
The Navy said it had deployed its stealth frigate INS Teg for the search operation while surveillance aircraft P8i is also being press into service.
The Coast Guard had also diverted its ships to search the missing chopper.
A senior Directorate General of Civil Aviation (DGCA) official said that the aircraft accident investigation body AAIB will probe the Pawan Hans chopper crash.
"Since it is a clear accident, this chopper crash will be probed by the Aircraft Accident Investigation Bureau (AAIB)," the official told PTI.
He said the DGCA will extend all necessary help to the AAIB in conducting the probe.
AAIB is the apex body which probes serious incidents and accidents involving aircraft registered in India and comes under the civil aviation ministry.
Minister of State for Civil Aviation Jayant Sinha expressed deep anguish over the loss of lives.
Deeply anguished by tragic Pawan Hans / ONGC helicopter accident off the Mumbai coast. Search & rescue operations are underway. Aircraft Accident Investigation Bureau will launch thorough inquiry.

— Jayant Sinha (@jayantsinha) January 13, 2018
The helicopter crash is not the first accident in ONGC's history. In August 2003, Mi-172 helicopter crashed off Mumbai coast killing 27 company persons and pilot on-board.
With inputs from PTI
India
Ahead of the Union Budget, the finance ministry had invited suggestions from the people on the MyGov portal from 26 December 2021 till 7 January
Business
India needs a quantum leap in physical, social and digital infrastructure. The Finance Minister must start with removing the bottlenecks in some of the flagship projects of the government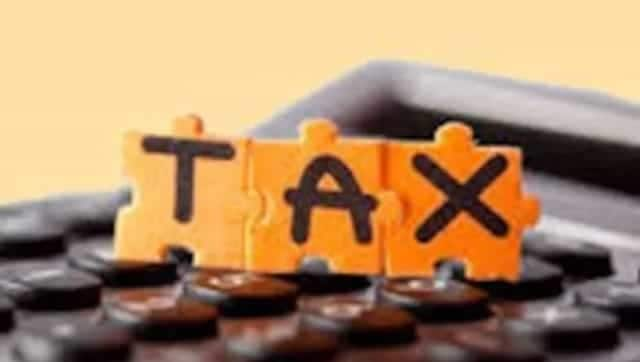 Business
DBS Research Group's Radhika Rao feels that above-target revenue and strong nominal GDP are expected to help absorb the increase in spending, keeping FY22 deficit at -6.8 percent of GDP