Death, destruction in Uttarakhand floods have traumatised children: NGO
Firstpost spoke to Latha Caleb, Save the Children's India Director of Programmes, about the impact of the natural disaster on the local community, especially women, children and the elderly, the relief effort and the plan for rehabilitation.
For Uttarakhand's local population, whose homes and villages have been swept away by the raging flood waters, life has been irrevocably altered. Displaced from their homes and left without a livelihood, they will bear the full and enduring impact of the natural calamity that was triggered by heavy monsoon rains.
Relief workers say about 40 evacuation centres have been set up by the state government to shelter local population and tourists. It is a number, they say, that will rise manifold as more and more locals are rescued and make their way to safer places.
As rescue operations enter the final stages, the process of relief and rehabilitation will be the next big, perhaps even bigger, challenge for the state administration.
According NGO Save the Children, which is working with the state government and other aid agencies to provide relief in flood-hit areas where "more than 150,000 people, almost half of them children, are thought to have been displaced by the flooding and are in urgent need of humanitarian assistance".
Firstpost spoke to Latha Caleb, Save the Children's India Director of Programmes, about the impact of the natural disaster on the local community, especially women, children and the elderly, the relief effort and the plan for rehabilitation.
Excerpts from the interview:
What are the immediate priorities as far as relief efforts are concerned?
Our main focus is on children and relief for children and communities particularly women – pregnant and lactating women. We are trying to reach out to as many communities as possible and giving them food baskets and hygiene kits which are an absolute essential at this point in time.
We started our relief operations yesterday. We will continue to assess what the needs are. I think new needs will emerge.
Schools and homes have been washed away. We will be looking at setting up safe play areas for children, provide them with books, so that some level of normalcy returns to their lives. That will be our next focus.
What has been the impact of the displacement, especially on children and women?
Children are experiencing a lot of trauma. Witnessing the destruction caused by the floods has been very distressing for them. To see their homes and buildings which they have probably used collapse in front of their eyes has been very disturbing for them.
And they have absolutely no belongings. Many of the children with whom we connected had no clothes other than what they were wearing.
These are very marginalised communities. And whatever little they had is completely gone.
They are surrounded by a lot of trauma around them. They are seeing that the livestock is dead, dead bodies are floating on rivers. It is very traumatic for children.
We have to ensure that pregnant and lactating women  continue to stay healthy. Another vital question concern for them is where will they deliver their children. They need access to health services.
Also for women, privacy is a big challenge. With very little space available it is a quite a challenge to keep up their daily routine of hygiene. They are trying cope with the situation and finding spaces where they can have some privacy. At the same time, there is also a lot of trauma. They are away from their communities. It is a very delicate matter.
Are there any apprehensions regarding security of women and children?
At this point, there are no security concerns.
Given that homes and some entire villages have been devastated, won't displaced population need to be relocated, at least temporarily?
The government is setting up evacuation centres so most of them will take shelter. Right now, efforts are focused on trying to reach villages that have been completely cut off and rescue people. The priority now is on saving as many lives as possible.
Soon we will have to start looking at rehabilitation and reconstruction and also look at livelihoods. Livelihoods have been most affected. I do not know what will happen to families who have lost their livelihood and have to earn a living to feed their children and family. That is a big concern.
What about medical care? Are there enough supplies, doctors?
There are doctors from the Army and other agencies. However, health is  a emerging as a critical concern especially for women and children. A few days ago my team met with a family in Uttarkashi. They had lost their child to pneumonia. The child had been suffering for three days, there was no access to healthcare. They travelled for three days, but the child died.
And there are other needs for pregnant women in terms of getting continued medical attention and institutional support for delivery.
There are a lot of dead bodies and livestock floating around. There is no clean water available. A potential threat of diarrhoea, pneumonia is lurking. It is important to safeguard children, women and older people from diarrhoea, cholera.
Are there enough relief supplies at this point?
The government is providing them with 20 kg rice and we are supplementing it with some more rice and dal. The communities have requested that they need rice, dal, oil , salt and sugar.
How many evacuation centres have been set up?
There are more than 40 centres. But it is likely to increase. As they begin catering to the local communities it will become more clear as to what are the  exact needs.
What is size of the local population that has been affected by floods?
It is the most vulnerable section of the population – most of them are SC/STs - that has gone through this traumatic situation. They now have nowhere to go. The big question is how will they build their lives back and come to terms to with what has happened to them. This will leave a strong mark on their psyche, their emotional, mental and physical state. It is very hard for them.
Most of them were dependent on the tourism industry for their livelihood. Now there is going to be no more tourism for some time to come. It is going to be a different situation all together. I think we'll have to look at different kinds of skill sets. Rebuilding efforts will start soon. We have to look at different types of livelihoods that will help these families to build back their lives.
Cash for work could be an option. Providing cash remuneration for clearing up debris, for reconstructing regions so that they become habitable again will something we will be launching very soon.
We will be doing a re-assessment with other organisations and the government to ensure that we are coordinating well and that we reach all communities.
Explainers
There's good news for pet lovers! Akasa Airlines will allow four-legged friends in cabin and cargo. However, they aren't the first in India to do so. Air India has a long list of rules to follow but do allow for animals on board, while SpiceJet, IndiGo, Vistara permit service animals
India
Mumbai police on Sunday registered a case of murder against Shakeel Khan who hanged himself at his house in Indira Nagar after poisoning his wife and two children.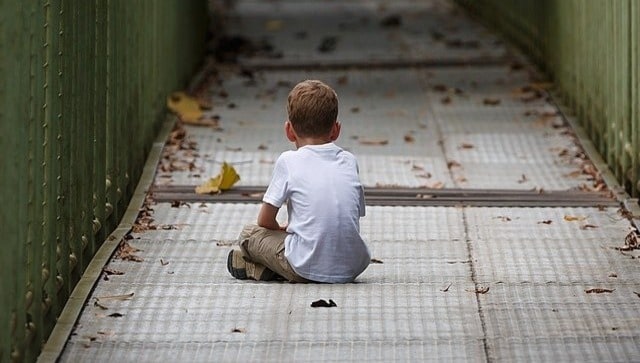 India
The trauma of losing a parent or a caregiver is catastrophic for a child