Daily Bulletin: SC to announce verdict on Sabarimala case; India to play Bangladesh in Asia Cup final; day's top stories
The Supreme Court will announce verdicts on the Sabarimala temple issue and the arrest of five activists in connection with the Bhima Koregaon violence, Asia Cup defending champions India to take on Bangladesh, and more.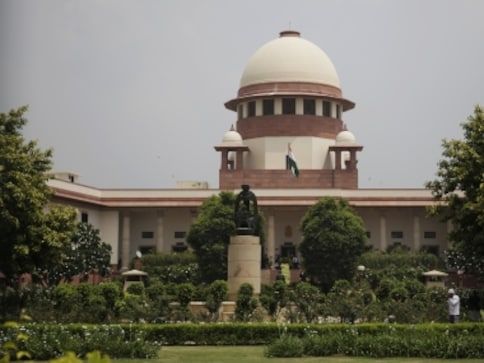 Supreme Court to decide on Bhima-Koregaon, Sabarimala case today
The Supreme Court will at 10.30 am today announce a verdict on a collection of pleas which challenge the ban on entry of women between 10 and 50 years of age into the Sabarimala temple in Kerala. Four of the five judges hearing the case, CJI Dipak Misra, Justices RF Nariman, DY Chandrachud and Indu Malhotra, will make statements on the verdict. Justice AM Khanwilkar is also part of the bench.
The bench, headed by Misra had reserved its judgement on 1 August after hearing the matter for eight days. The bench had earlier said that the constitutional scheme prohibiting exclusion has "some value" in a "vibrant democracy".
The Supreme Court on Friday will also decide on the release of five arrested activists in the Bhima Koregaon/Elgaar Parishad case, and hand over the probe to a special investigation team.
The bench, comprising Justices Misra, Khanwilkar and Chandrachud, had sought the entire case diary to examine how the investigation of the 1 January Bhima-Koregaon violence turned into a conspiracy to assassinate a "sovereign head" and wreck "mass-destruction", as claimed by the police. The court said it would look into whether the police action was based on material evidence.
Asia Cup 2018 Final
Defending champions India are the favourites to lift the Asia Cup trophy for the record seventh time when they face a confident Bangladesh in the final at the Dubai International Cricket Stadium on Friday. For India, the last-over tie against Afghanistan in their final Super Four encounter on Tuesday will serve as an eye opener despite all the top guns, including skipper Rohit Sharma and his in-form opening partner Shikhar Dhawan were rested for the inconsequential tie.
Apple to launch iPhone XS and XS Max in India today
The Cupertino tech giant's two newest iPhone releases — XS and XS Max — go on sale in India today. This time around, Apple's newest and most affordable iPhone XR (at Rs 76,900) will not be up for sale this month. The iPhone XS and the iPhone XS Max go on sale with price tags starting from a staggering Rs 94,900 for the base model, which gets you 64 GB of internal storage. The top of the line iPhone XS Max will cost you Rs 1,44,900 for the 512 GB model. If you are confused about which iPhone you should buy, check out our iPhone XR, XS, XS Max buying guide.
Amitabh Bachchan, Aamir Khan comment on Tanushree Dutta-Nana Patekar sexual harassment row
Bollywood icon Amitabh Bachchan on Thursday dodged a question about actress Tanushree Dutta's sexual harassment allegations against veteran actor Nana Patekar. At a film's trailer launch, a media person asked Amitabh and Aamir to share their views on the news. Amitabh steered clear from the controversy by saying: "Naa toh mera naam Tanushree hai, naa hee Nana Patekar. Kaise uttar dun aapko iss sawaal ka? (Neither is my name Tanushree, nor is it Nana Patekar. How do I answer this question?)"
On the other hand, Aamir said: "Without knowing the veracity of something or the details of something, I don't think I can comment. It is not right for me. But I would like to say that whenever something like this does happen, it's really sad. Now if it has happened or not it is for people to investigate."
RBI measures, import tariff hikes to impact stock market
The benchmark BSE Sensex dropped by around 218 points or 0.60 percent due to sell-off in banking, pharma, and metal stocks as investors turned cautious after wholesale inflation surged to a four-year high. The broad-based Nifty cracked below the 11,000-mark as 35 of its constituents closed in the red. Investors remained cautious after the government raised import tariffs on select goods and the central bank announced measures to ease liquidity concerns.
Entertainment
Celebrities including Deepika Padukone, Ranveer Singh, Amitabh Bachchan along with his family, Kiara Advani, Janhvi Kapoor, Kangana Ranaut, Allu Arjun, Kartik Aaryan, Karan Johar, among others shared videos of themselves as they clanged 'thalis'
Opinion
Time is ripe for the West to realise that India's patience is running thin. Anyway, friendship can't be a one-way traffic
World
Brent crude futures were down $1.44, or 1.7%, to $81.34 per barrel by 1001 GMT. West Texas Intermediate crude futures fell by $1.40, or 1.8%, to $75.28 a barrel