Daily Bulletin: India face Pakistan for bronze in hockey at Asian Games, Rahul Gandhi's pilgrimage sparks row; day's top stories
Congress president Rahul Gandhi embarked on the Kailash Mansarovar Yatra on Friday night as per his wish expressed in April after a mid-air accident was averted while he was flying to Karnataka for campaigning in Assembly polls.
Rahul Gandhi's Mansarovar Yatra becomes a bone of contention
Congress president Rahul Gandhi embarked on the Kailash Mansarovar Yatra on Friday night as per his wish expressed in April after a mid-air accident was averted while he was flying to Karnataka for campaigning in the Assembly polls. However, what should have been a simple religious tour has turned into a political flashpoint between the BJP and the Congress.
While Rahul, who has previously spoken about being a devotee of Lord Shiva, did not disclose the route map due to security reasons, the BJP alleged that the tour was another manifestation of his 'love for China'. BJP alleged that Rahul chose the China route for the yatra as he wanted the Chinese envoy to come and drop him, the Congress denied all such allegations. It said that nobody came to drop off Rahul and the Chinese government refused security arrangements for his visit. The controversy is likely to continue through today as the BJP is likely to come up with a response.
Uniform Civil Code not desirable at this stage: Law panel
A uniform civil code is "neither necessary nor desirable" at this stage, the Law Commission said in a consultation paper on the last day of its term today and suggested changes in laws relating to marriage, divorce, alimony, and marriageable age for men and women.
The issue of uniform civil code is vast, it felt, adding, "and its potential repercussions, untested in India".
"Therefore, after detailed research and a number of consultations held over the course of two years, the Commission is presenting its consultation paper on reform of family laws in India," it said.
Issuing a consultation paper instead of a full-fledged report on the contentious topic, the panel held freedom of religion as also to propagate it, must be strongly protected in a secular democracy, but it is important to bear in mind that a number of "social evils" such as the practice of triple talaq and child marriage should not be allowed to take refuge under 'religious customs'.
Now, it will be up to the 22nd Law Commission to bring out a final report on the controversial issue.
Donald Trump threatens to pull US out of World Trade Organisation
Donald Trump has threatened to withdraw the US from the World Trade Organisation (WTO) if the body fails to change the way it treats America.
The WTO was established to provide rules for global trade and resolve disputes between countries. However, Trump, who has been pushing protectionist policies, says the US is treated unfairly by the body. His warning about a possible US pull-out from the organisation highlights the conflict between the president's trade policies and the open trade system that the WTO oversees.
The US has been embroiled in a tit-for-tat trade battle on several fronts in recent months. The one creating the most interest is the one with China, as the world's two largest economies wrangle for global influence
White House notifies Congress of a new trade deal with Mexico and possibly Canada
The White House has notified the Congress that it plans to sign a new North American trade deal with Mexico and Canada, if the latter is willing, in a timely manner, to meet the high standards for free, fair, and reciprocal trade contained therein.
In his notice to the Congress on Friday, US president Donald Trump said such a deal would replace the NAFTA and help American farmers by ensuring fairer market conditions and improved market access for United States agricultural products, and would create a more level playing field for American workers — due in part to improved rules of origin for automobiles, trucks and other products. The notification sets off a 90-day clock for the nations to sign the deal
Bihar shelter homes' horror continues: One inmate dies, two missing from another care home
An inmate of a Patna-based shelter home, meant for mentally challenged women, died on Friday while undergoing treatment at a hospital, just a day after two other women staying there went missing.
"Anamika (27), an inmate of the Aasra shelter home, was brought to hospital in a critical condition on Thursday. She had been complaining of breathlessness and was severely anaemic. She died today at 8 pm," doctors told PTI. Two other inmates of the shelter home, both in their early 30s, are also missing since Friday and an FIR has been lodged.
The same shelter home had hit the headlines earlier this month when two of its inmates had fallen ill and were declared brought dead at a Patna hospital. Following the deaths, which had taken place in the intervening night of 10-11 August and evoked an outcry, Manisha Dayal and Chirantan Kumar, who ran the NGO entrusted with running the shelter home, were arrested and sent to jail.
IFA 2018: Day 3
As Europe's largest tech expo draws to a close, all that's left is to take stock of what we've seen so far. On Friday, we saw the launch of several new laptops and a couple of exciting new phones, including the Moto One Power and, of course, Sony's flagship for the year, the stunning Xperia XZ3. Today, expect to see first impressions of both devices as we examine what makes them tick. Later in the day, we'll also learn more about Qualcomm's AptX Adaptive technology, which is set to make headphone jacks obsolete. Follow our live blog for more information as the day progresses.
Asian Games 2018, Day 14
On Saturday, India's aim will be to win more medals on the penultimate day of the Asian Games 2018. Focus will be on boxer Amit Panghal who will be fighting for a gold medal in the 49kg Men's Light Fly event against Uzbekistan's Hasanboy Dusmatov. Also, all eyes will be on Indian men's hockey team who after losing to Malaysia in the semi-final will now be aiming to beat Pakistan in the bronze medal match. The women's squash team will also be playing the final today, hoping to add one more gold for India.
India vs England, 4th Test, Day 3
The fourth Test between England and India is evenly poised, with Virat Kohli and Co ahead of the hosts by 21 runs. At stumps on Day 2, England were at 6/0. It will be a crucial day for the visitors as Saturday can be a decisive day for them. If India are able to restrict hosts to a low total, their chances of levelling the series will increase.
Credit growth doubles in July 2018 at 10.6 percent
Non-food credit growth in the system accelerated to 10.6 percent for July as compared to the previous year, driven by loans to the services sector growing at a faster clip, the Reserve Bank of India said. Bank credit growth in the June quarter was led by metropolitan branches which witnessed a four-year high in credit growth, accounting for 64 percent of the overall lending, it said.
Two-thirds of the total business for banks came from seven states — Maharashtra, Delhi, Tamil Nadu, Karnataka, Uttar Pradesh, Gujarat and West Bengal, it said.
GDP growth to exceed 7.5 percent this fiscal, says DEA Secy
Enthused by 8.2 percent GDP growth in the first quarter of 2018-19, the finance ministry on Friday exuded confidence that the economy could exceed estimated 7.5 percent growth in the current fiscal.  The latest Economic Survey projected that Indian economy would achieve growth rate of 7-7.5 per cent during 2018-19.
"But with these numbers now starting with very good numbers of 8.2 percent, it gives us confidence that our robust performance should lead to probably higher than even 7.5 per cent for the entire year," Economic Affairs Secretary SC Garg said.
Finance Secretary Hasmukh Adhia said the GDP growth rate of 8.2 per cent for the April-June quarter of fiscal year 2018-19 indicates clearly that several structural reforms introduced such as Goods and Services Tax (GST) have started giving rich dividends.
'It's only a song': CJI on Priya Prakash Varrier case
The Supreme Court on Friday quashed an FIR lodged in Hyderabad against Malayalam actress Priya Prakash Varrier, who shot to fame following her 'wink song' from the film Oru Addar Love. The top court also barred registration of any further FIR against her in connection with the same controversial song.
"You have no other business but to file cases" Chief Justice of India Dipak Misra said, as the respondent said that the picturisation of the song hurt the sentiments of the community and winking was prohibited in Islam. "It's only a song," said Misra to the complainant.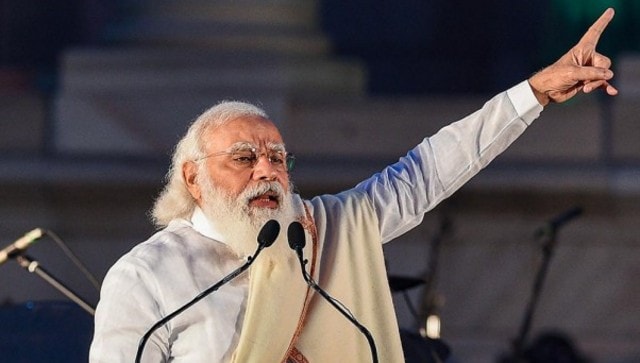 World
Though there has been visible slowing down of exports, the decision to stick to sharing life-saving vaccines with the poorest nations of the world, despite political pressure at home, speaks of a conviction in India's self-image as a responsible power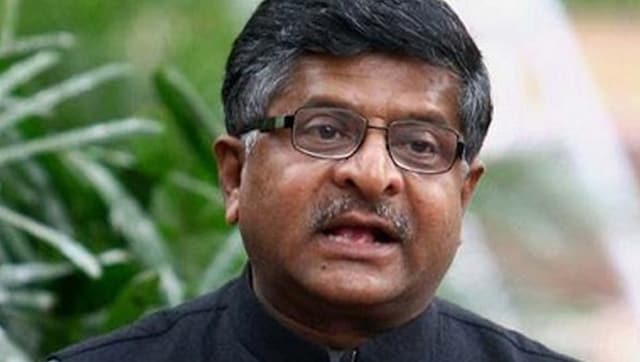 India
Rahul Gandhi, in his letter to Prime Minister Narendra Modi, had accused the health minister of targeting Opposition-ruled states and undercutting cooperative federalism in the midst of a pandemic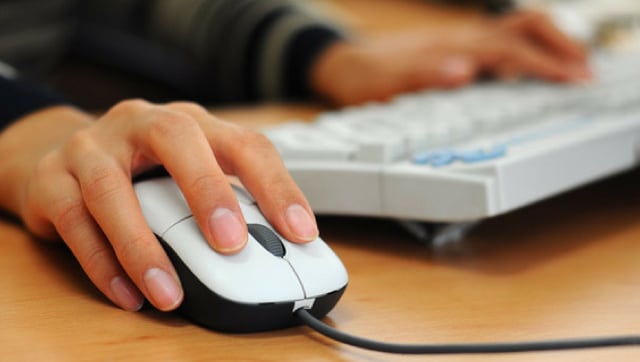 India
This is in accordance with Chief Minister Nitish Kumar's order to keep all educational institutions closed till 15 May