Cyclone Ockhi may have moved away from Kerala's borders, intensified into a severe storm and moved to the Arabian Sea on Friday, said media reports.
Ockhi is likely to continue moving west-northwestwards across the Lakshadweep Islands during the next 24 hours, said a Skymet Weather report.
The cyclone has killed at least 16 people across India and Sri Lanka, uprooting trees and cutting power for millions. Disaster officials said nine people were killed in India and seven in Sri Lanka, most crushed by trees ripped up by destructive winds raging at 130 kilometres per hour.
Images broadcast from southern states showed the scale of the destruction as the cyclone reached the shore, with electricity poles toppled and trees torn asunder.
#CycloneOckhi #Cyclone Do's and Don'ts. Plz RT and Share pic.twitter.com/y5N6dp9VKj

— NDMA India (@ndmaindia) November 30, 2017
Red warning issued for Lakshadweep A Red warning was issued for the Lakshadweep Islands as the cyclone continued to move towards the archipelago on Friday.
#CycloneOckhi #Cyclone Red warning for #Lakshadweep islands. Very likely to intensify further during next 24 hrs. — NDMA India (@ndmaindia) December 1, 2017
#CycloneOckhi Heavy to very heavy rainfall #warning for #Lakshadweep during next 24 hrs. Isolated heavy to very heavy falls during next 24 hrs.

— NDMA India (@ndmaindia) December 1, 2017
Union minister Kiren Rijiju on Friday said that National Disaster Relief Force (NDRF) teams were working with local administrations and monitoring situation in Lakshadweep.
The NDRF & Central Teams are already working with the local administration for rescue & relief operations around Kantakumari & other areas. Also in touch with Lakshadweep administration @PonnaarrBJP ji. https://t.co/tOMKmNOn44 — Kiren Rijiju (@KirenRijiju) December 1, 2017
Parts of Karnataka receive rainfall
Light to moderate rains were received in Bengaluru and across Karnataka on Friday due to Cyclone Ockhi. "There was a depression in the Bay of Bengal on Wednesday that had intensified into a cyclonic storm (Ockhi). The skies over Bengaluru and across Karnataka will remain cloudy and might receive light rains due to the depression," said India Meteorological Department (IMD) Bengaluru Director Sundar M Metri.
Coastal and interior districts of the southern state are likely to receive light rainfall over the next 48 hours.
The weather department has also advised fishermen from the state to be cautious before entering the seas for the next two days.
Kerala govt gears up rescue operations for stranded fishermen
Warships have been deployed to comb the southeastern coast for fishing boats missing in wild seas, defence minister Nirmala Sitharaman said. Kerala chief minister Pinarayi Vijayan said the state government has initiated all possible steps to rescue fishermen stranded in rough sea off the state coast due to the cyclone.
Talking to reporters in Thiruvananthapuram after a meeting that reviewed the situation, he said though the exact number of stranded fishermen was yet to be known, the government initiative was to bring all of them to the shore without any delay.
Vijayan said 70 fishermen in sea had already got in touch with rescue teams. But, the teams could not reach them due to inclement weather, he said.
Tourists in Kochi have been told to stay away from popular beaches where huge waves are pounding the shore.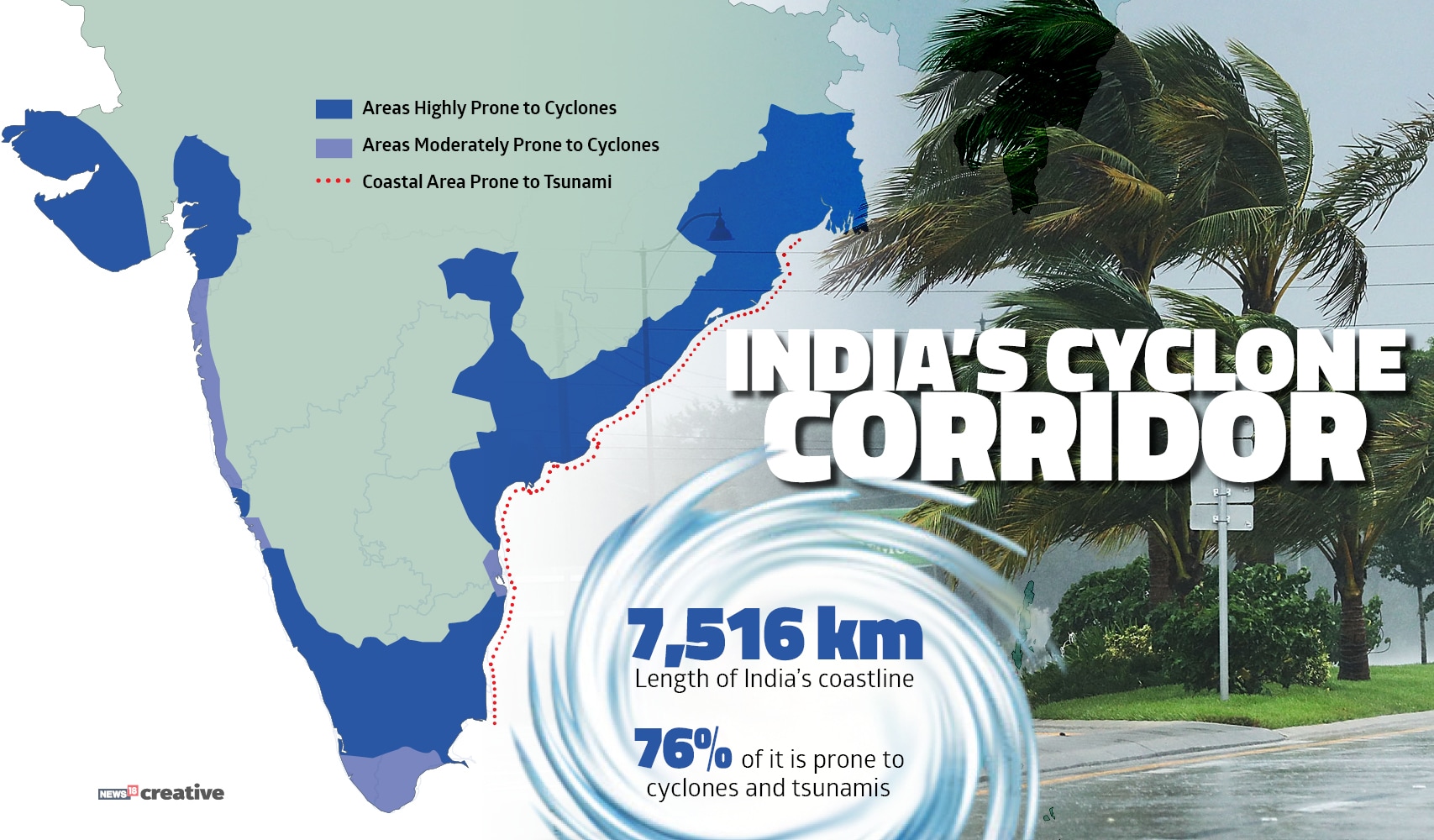 Indian Navy's rescue efforts 
Search operations for the several missing fishermen, who had put out to sea from the coast in Thiruvananthapuram, resumed on Friday morning with navy deploying a Dornier and an Advanced light helicopter (ALH) with divers.
Five ships had been sent to the southern Kerala coast on Friday by the navy . Two ships with relief materials are on stand by for humanitarian assistance to Lakshadweep.
Ockhi's destruction in Tamil Nadu 
As a deep depression in the Bay of Bengal intensified into a cyclonic storm on Wednesday, torrential rains pounded southern districts of Tamil Nadu crippling life and claiming four lives.
Tamil Nadu government deployed state and national disaster response force teams in Kanyakumari district, which bore the brunt of the rain fury. It asked officials to shelter people living in low lying areas in the southern districts in multi-purpose evacuation centres. Besides Kanyakumari, Tuticorin and Tirunelveli districts were among those battered by the rains.
The country's eastern coast is prone to seasonal storms that wreak immense damage between April and December.
In 1999, more than 8,000 people were killed when a cyclone battered Odisha.
With inputs from agencies
Updated Date: Dec 01, 2017 16:52 PM