CRPF, army involved in 'staged encounter' in Assam, says IPS officer Rajnish Rai, calls for thorough probe
An inspector general of police serving with the CRPF in Assam has raised several questions regarding an encounter carried out on 30 March this year, jointly by the army, CRPF, Assam police and the SSB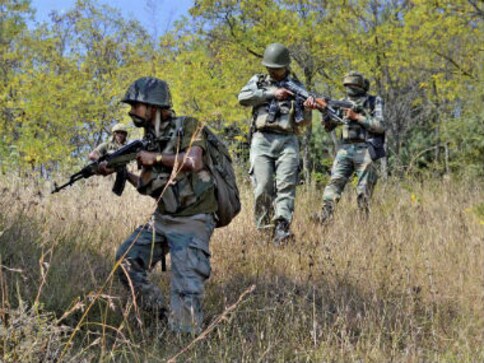 An inspector-general of police serving with the Central Reserve Police Force (CRPF) in Assam has raised several questions regarding an encounter carried out on 30 March this year, jointly by the army, CRPF, Assam police and the Sashastra Seema Bal (SSB). In his report, that resulted in the deaths of two alleged National Democratic Front of Bodoland (NDFB) militants, the IPS officer Rajnish Rai has claimed that the encounter was staged.
As per a report in The Indian Express, Rai has sent his report to CRPF headquarters in Delhi. In it, he has said that the two men — identified as Lucas Narzary alias N Langfa and David Islary alias Dayud — were picked up from a house in D-Kalling village, and killed in cold blood in Simlaguri, after weapons were planted on their bodies. He has also called for a full-fledged investigation into the "encounter".
According to the report, Rai has said a CRPF unit visited the encounter spot in Simlaguri a few hours before the encounter, which would make it appear that "the team was trying to identify a suitable location where the alleged encounter could be stage managed". It has also cited statements from witnesses who identified the photograph of the two slain cadres as the men picked up from D-Kalling village on the night of the encounter.
A separate report in The Indian Express has said that Rai, after sounding out his superiors in Delhi, claimed to have received a confidential report from his senior officer that said "the two NDFB(S) cadres shown to have been killed in a hostile engagement with the security forces were actually first apprehended in village D-Kalling, and later killed by security forces at a different place near village Simlaguri on the same day after a few hours".
Following this, the report says, a discreet enquiry under another senior officer was ordered. This probe examined reports prepared by all forces engaged in the operation as well as the FIR filed by the Assam Police. This cited nine witnesses and nine documents. The report, however, admits that the probe officer did not visit "the places of occurrence" and record statements of civilian witnesses "due to apprehensions of exposure, hostility and retaliation from local villagers".
Explainers
Bilaspur authorities demanded that journalists produce 'character certificates' before they are issued passes, which allow them to cover Prime Minister Narendra Modi's rally and meet tomorrow. The notice was withdrawn after outrage from the media and attacks from the Opposition
Explainers
The temple is located in Dubai's Jebel Ali neighbourhood, also known as 'Worship Village', with several churches and the Guru Nanak Darbar Gurudwara nearby. It will be open from 6:30 am to 8 pm and can accommodate around 1,200 worshippers every day
Explainers
This is the first time China has installed a fixed jacket, a structure pinned to the seafloor to support offshore oil and gas production facilities, at a water depth of nearly 300 metres