Congress, Left Front to boycott West Bengal Assembly after no-confidence motion disallowed
The opposition Congress and the Left Front decided to boycott the ongoing West Bengal Assembly session after no-confidence motion is disallowed
Kolkata: The opposition Congress and the Left Front decided to boycott the ongoing West Bengal Assembly session after speaker Biman Banerjee on Thurday refused to allow a "no-confidence motion" against the government - a decision which the two outfits described as 'unprecedented'.
The Speaker said while explaining his decision to not allow the motion and that there was not much time left before 29 May, when the current session is set to conclude.
The Leader of the Opposition, Abdul Mannan, said that the speaker's refusal to allow the no-confidence motion was tantamount to shielding the state government from facing uncomfortable questions.
"They do not have the courage to face us and thus the motion was disallowed. Therefore, we have decided to boycott the rest of the session," Mannan said.
He said that the Congress along with the Left Front would hold a mock session in front of the Assembly gate.
The no-confidence motion, as per the rules, is admitted for discussion in the House within 10 days of its introduction.
"We still have two more days in the ongoing session. There could be a discussion anytime during these two days. But the Speaker did not allow that. This is escapism," Mannan said.
The no-trust motion was moved by the two opposition outfits in protest against alleged rigging in the recent municipal polls and police assault on Left Front supporters and journalists during their march to the state secretariat on Monday.
Politics
Prime Minister Narendra Modi on Friday announced his government's decision to repeal the three farm laws over which the farmers have been protesting over the past year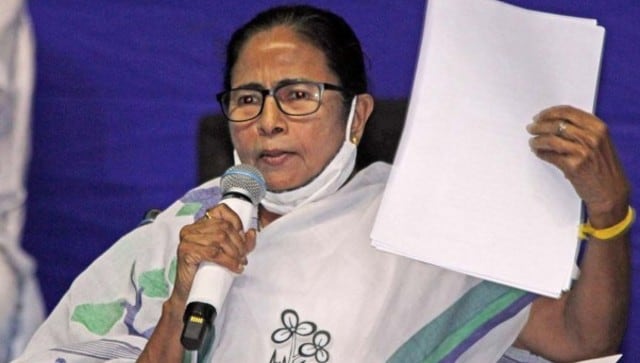 India
The Mamata Banerjee-led party, however, said it would cooperate with other opposition camps on various issues concerning people's interest
India
Senior Congress spokesperson said they skipped the event to protest against the BJP government which enacts laws by bypassing parliamentary scrutiny and insults parliamentary democracy