Congress holds anti-GST protests in Delhi, claims new tax regime is robbing youth of employment
The Congress Sunday protested the Centre's GST, claiming that the new tax regime is 'robbing' employment opportunities from the youth and causing inflation
New Delhi: The Congress Sunday protested the Centre's GST, claiming that the new tax regime is "robbing" employment opportunities from the youth and causing inflation.
The traders wing of the Delhi Congress led by Ajay Maken held anti-GST demonstrations in five markets in the city.
The party will stage protests at 42 major markets in Delhi in a week. Maken said the previous UPA regime at the Centre also wanted to bring the GST with taking care that it did not affect the "roti, kapada aur makan" (food, clothing and house) of the common man.
"The Modi government's wrong implementation of the GST has broken the back of the traders as well as the common people, as prices of all items have sky rocketed," he said while addressing demonstrators in Shahdara and Gandhi Nagar markets.
Effigies of the Goods and Services Tax (GST) regime were burnt during the protests, also held at markets in Badarpur, Tughlaqabad and Lajpat Nagar areas.
The UPA government wanted to introduce GST with a 14 percent outer cap, which would have benefited all, Maken said.
The Modi government's GST has "unleashed mayhem" in the country, he said.
The Delhi Congress chief claimed that small scale industries, with an annual turn over of Rs 1.5 crore, were exempted from excise duty by the Congress government but now they will have to pay "heavy" tax as exemption limit has been reduced to Rs 20 lakh now. "After GST imposition by the Modi government, now small traders will have to compete with industrialists like Adani and Ambanis," Maken said.
India
Prime Minister Narendra Modi also laid the foundation stone for 832-bedded Bagchi Parthasarathy Multispeciality Hospital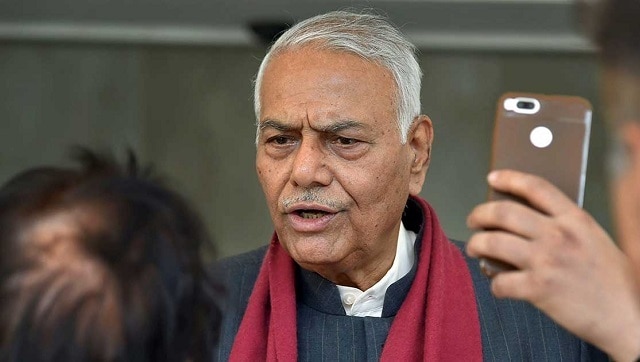 India
Yashwant Sinha also referred to the political upheaval in Maharashtra, saying "hunger for power" was dangerous
India
According to a senior BJP leader, the party's expansion will be the meeting's key agenda. They will also discuss areas where there is a need to induct more party workers, sources said