Confessions of a humble beef-eater
An "upper caste Hindu" who grew up in a complete Hindu neighbourhood in Kerala, says that he not only ate beef, but also reveled in the one dish that all Keralites — labourers, middle class and upper class — tripped over.
I have been eating beef for the last 40 years; in fact that is the only meat that we as a family ate during my growing up years.
As a young boy, I used to cycle a few kilometers to the nearest meat-market to buy our weekend share of beef. One kilo from a row of beef-shops where, skinned, blood-red carcasses hung upside down. Those days, it was just Rs 8 a kilo.
I still eat beef, but can afford to buy it cooked off the shelf - mostly as a delicious, but unhealthy, dish called "Syrian Christian beef" or "beef ularthiyathu" dripping of bad cholesterol and oil. My children fight with me for their share.
I am an "upper caste Hindu" and grew up in a complete Hindu neighbourhood in Kerala. My neighbours also ate beef. We, in fact, reveled in beef, particularly when emptying out dark rum bottles which since then has contributed to an unbroken national record.
I owe my non-culinary or sociological interest in beef to a lecture by the late Dr CR Soman, an eminent public health activist and a reputed nutrition specialist, in the late 1990s.
My jaws dropped when he told us how beef was a life-saver for us Keralites. While the rest of India was still speaking of hunger and malnutrition in terms of calories consumed, Dr Soman spoke of the quality of those calories and protein and micro-nutrient malnourishment.
Soman's argument was simple: Kerala averted protein malnourishment simply by eating beef. It was cheap and available everywhere. The standard menu of the street-corner food-stalls across the state was beef and a flaky local bread called "barotta".
And for several years, it didn't cost more than Rs 10-15 a plate. It was the staple for the labourers and the middle class alike. For the slightly more affluent, there were other versions, the most popular being chilly-beef, a unique Kerala dish cooked in Chinese tasting chilly sauce.
Dr Soman had told me that Kerala was way ahead of the rest of India in protein consumption, thanks to the humble beef. If we didn't have beef, we could have been in a really bad shape.
Then yesterday, I read what Meena Kandasamy wrote in Outlook on beef-eating.
"Beef, being a Dalit food, was kept away from caste-Hindus and stigmatised. To enforce the strict regimentation of caste codes, beef-eating was prohibited for Hindus. And not just in the Manusmriti," she wrote in her article.
Huh? Beef was kept away from caste-Hindus and stigmatised? Am I stigmatised in the process as well?
Perhaps, she was right. Things could have changed over the years and I could have been a fool in sticking to the virtues of beef and Dr Soman's theory on nutrition. Then, how come those swank places in Chennai sell "Syrian Christian beef" and "beef ularthiyathu"?
I was thoroughly confused and called up the Animal Husbandry Department in Thiruvananthapuram and asked for their records.
A senior official, an old hand on meat and dairy, gave me the numbers: in 2010-11, Keralites ate 96,548 tonnes of beef; and in 2011-2012, 1,76,828 tonnes. To a specific question from me, the official reconfirmed that all this meat is from the cattle slaughtered in Kerala.
Millions of cattle walked or have been transported from other states to Kerala for slaughter. And the processed food industry waxes eloquent of this slaughter and bets on the future of meat-processing in the state.
I was relieved.
Beef is still king and not stigmatised.
And my state, Kerala, is not a separate republic. It is part of India that Meena Kandasamy wrote about.
I hope next time somebody writes hyperboles on beef; with or without quoting Michel Foucault and Noam Chomsky, whose names are as popular as beef in my state; they will carry a footnote that will save people like me from a lot of anxiety.
Find latest and upcoming tech gadgets online on Tech2 Gadgets. Get technology news, gadgets reviews & ratings. Popular gadgets including laptop, tablet and mobile specifications, features, prices, comparison.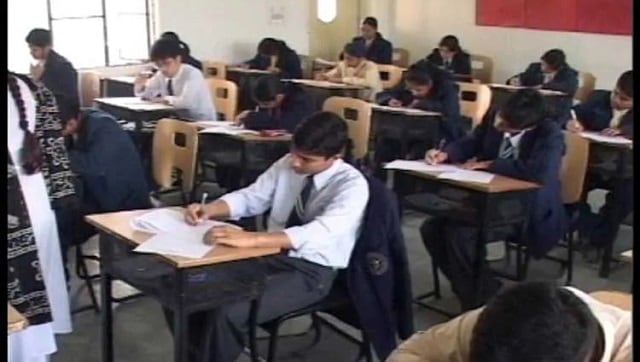 India
Plus One Result 2020 Kerala | 400,000 students appeared for the DHSE Kerala Board Plus One examinations 2020. Students can check their marks on alternative websites like dhsekerala.gov.in and examresults.net.
India
Prime Minister Narendra Modi, Kerala governor Arif Mohammed Khan, Home Minister Amit Shah and Congress leader Rahul Gandhi among others expressed anguish at the loss of lives in the landslide
India
Incessant rains, landslides and opening of shutters of dams across rivers have led to rise in water levels in rivers and streams in central Kerala, aggravating the flood situation.