Compulsory attendance at JNU: Students union and teachers association must shed their elitism
It is high time that rather than showing their elitist narrow pride in JNU culture, these students leaders try to form a pan-Indian public opinion against compulsory attendance
In over four years at Jawaharlal Nehru University, the present crisis regarding compulsory attendance is the first instance I have seen when students —cutting across party affiliations — have come together as one. Students have normally always been divided between the binary of Left and Right even on relatively neutral issues like hostel availability, fellowships and seat cuts. This is the first time that the Akhil Bhartiya Vidyarthi Parishad (ABVP), All India Students Association (AISA), Students Federation of India (SFI), Democratic Students Front (DSF), National Students Union of India (NSUI) and other groups have come together to oppose the administration.
What is at stake can be gauged from the fact that JNU Teachers Association (JNUTA), JNU Students Union (JNUSU) and all other organisations on campus are unanimous in opposing the decision of the administration to make attendance compulsory. For someone who has never been to JNU, all this fuss will certainly be somewhat strange. Regular academic courses are supposed to be taught through classrooms and hence, mandatory attendance is a logical consequence. Also guidelines provided to the universities by the UGC clearly lay down a minimum requirement of 75 percent attendance in classroom programs. At a first glance, it seems bizarre to even oppose the JNU administration.
Here, one should understand that attendance registers were never used at JNU. Since its inception and until this year, there has been no system of marking the attendance of a student in any course. That said, during my stay at the university, I have never met any student missing class without any reason. Students attend class not out of fear, but for the high quality of lectures on offer and the interesting structure of courses. It is a pity for the Indian education system that rather than following the successful model of JNU, which kept its high ranking over the years, UGC has always had to force attendance on students. This, even though forced attendance has given us nothing but a deteriorating higher education system. For instance, Aligarh Muslim University, Banaras Hindu University, Allahabad University and others have seen a steady decline in academic quality after this attendance system came into place.
The news caught the attention of the national media last week when students marched to the administrative block and held a protest rally. The administrative block or 'Freedom Square' has been the site of many protests before the administration banned any protests within a 100-metre radius of the block. Even though the JNUSU, JNUTA and other outfits called this ban an attack on political freedom on campus, for over a year, nobody dared to violate the order.
It was the almost non-existent NSUI that held a 'Pakoda Protest' last week within the 100-metre radius, to protest against the Narendra Modi government's policies and the attendance issue. The Left-led students union as well as the ABVP went into a crisis of legitimacy. NSUI with a handful of cadres dared to challenge the administration, while the bigger outfits paid lip service. As four members of the NSUI were slapped with huge fines, all the parties decided to launch a civil disobedience movement to show that they too could challenge the administration.
This internal political battle of JNU has again made it a hot topic of debate in the country, but it took us away from the real issue.
While debate should be around the legitimacy of forcing adult students in general, JNUSU and JNUTA are making it a battle between the BJP/RSS and JNU. Slogans that are being raised in the campus and the articles being produced in the media reek of elitism. JNU students and teachers seem to believe that their university deserves special treatment. Compulsory attendance is a feature of UGC guidelines to the universities. It should have been pointed out by national outfits like ABVP, NSUI, AISA, SFI etc that forcing students to attend the classes serves no purpose.
A working model of JNU shows that interesting course structure and good teachers can attract 100 percent attendance to classes. What is happening is that in various articles, pamphlets and slogans, they are pointing out that JNU is different from other universities and students here are special. It is another way of imposing a Brahminical class system. They want to keep their privilege of free environment to themselves, while being silent on the lack of freedom in other universities. Hence, maintaining inequality at the institutional level among the various institutions.
Many professors from JNU have rightly pointed out that research through field work surveys will suffer if student has to visit the centre everyday to sign the attendance sheet. Their movement would have been more credible had they raised the issue at the pan-India level. Why do they think students at Jamia Millia Islamia, AMU, BHU etc do not face these problems? Why do they think they are special? They are special because the model they are trying to save for themselves is not being implemented in other institutions.
Moreover, JNUSU leaders are equating this diktat as a Hindutva attack on a 'secular liberal institution'. They are calling classroom with forced attendance a shakha. For the sake of general knowledge, compulsory attendance is a feature of UGC guidelines that has never been opposed by any government. Taking shot at the past of the vice-chancellor Jagadesh Kumar (particularly, his stint at IIT-Delhi), students can be heard raising the slogans "JNU ko IIT nahi banne denge (We won't let JNU turn into IIT)". Any person with a basic reading of mass movements knows the importance of language to form public opinion. Do these students leaders really believe that Indian public will support them for not transforming into an IIT? Not going into the details, IIT remains an epitome of quality education in India.
It is high time that rather than showing their elitist narrow pride in JNU culture, these students leaders try to form a pan-Indian public opinion against compulsory attendance. After all, the people who are eligible to elect their government are responsible enough to decide on if they want to attend a class or not.
The author is an independent socio-economic commentator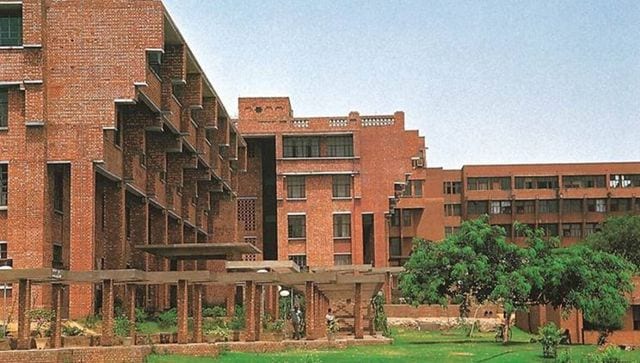 India
Candidates can apply for undergraduate programmes at Jawaharlal Nehru University through the official website of JNUEE, starting Wednesday.
India
The students of Allahabad University said that their fees have been hiked nearly three-fold and have been holding protests for several days now
India
The court granted relief to the JNU student on furnishing a personal bond of Rs 30,000 and a surety in the like amount including other conditions