Class 7 girl from Lucknow school allegedly stabs seven-year-old Class 1 student in toilet with a knife
A seven-year-old Class 1 student in a private school in Lucknow was attacked on Tuesday by an older girl from Class 7 with a knife.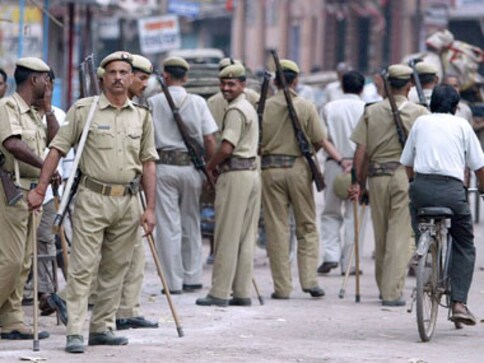 A seven-year-old Class I student in a private school in Lucknow was attacked on Tuesday, allegedly by a Class VII girl with a knife.
CNN-News18 reported that the attack took place in the school toilet. Although no official statement on this incident has been released, the news channel reported that the girl may have attacked the boy in order to get classes for the day cancelled.
According to Financial Express, the seven-year-old was a student of the Brightland School in Lucknow's Aliganj area. It said he has been "seriously injured" and admitted to the King George's Medical University (KGMU) trauma centre.
The police said that the girl allegedly took the boy to the toilet, where she tied him with her dupatta and began stabbing him. After the attack, the girl shut the toilet door and escaped.
The incident brings back horrific memories of the Ryan International School murder case, in which a 16-year-old student was accused of killing seven-year-old Pradyuman Thakur.
Pradyuman was found with his throat slit in the school's toilet on 8 September, 2016. The Gurugram Police had claimed the crime was committed by the school bus conductor, which was later refuted by the CBI.
The probe agency claimed the teenager had killed Pradyuman in a bid to get the school closed, so that a parent-teacher meeting and an examination could be deferred.
On 8 January, a sessions court rejected the bail plea of the accused. The court had earlier reserved the order after hearing arguments of the counsel for the accused, the CBI and the complainant.
The defence counsel had claimed that the chargesheet in the matter was not filed within one month, as prescribed in the Juvenile Justice Act, and he was not given the required documents.
Opposing the contention, the CBI had said that the mandatory period for filing a chargesheet is 90 days under CrPC provisions as the accused had been declared an adult by the Juvenile Justice Board (JJB).
With inputs from PTI
Politics
The inspection came days after the panel initiated an inquiry into the condition of safety and security of students in schools after two girls allegedly faced sexual assault in an Municipal Corporation of Delhi-run school
India
The 19-second video shows a deer crossing the road at the zebra crossing after waiting patiently for the cars to go by
India
During the meeting with Uttar Pradesh ministers, PM Modi presented his views on good governance and how to improve the performance of the government. He also asked them to ensure that benefits of government schemes reach common people