China ups strategic game in Pakistan, Maldives, Nepal: Is India alert enough to the clear, grave and present danger?
Xi Jinping's China relies on a combination of gunboat and chequebook diplomacy for regional hegemony, and where it cannot employ this coercive playbook, Beijing tries to either bribe its way in or intensify discord where unrest will serve its long-term purpose.
Indian policymakers, wonks and strategists still tend to reflexively underplay the scope, scale and gravity of the threat that China poses for India. If we choose to ignore the Cold War hangover, part of this has roots in our collective memory of the 1962 war and the lessons that we have (wittingly or unwittingly) internalised. It has, among other things, led to a denial of realities that prevents us from assessing the true nature of the bilateral relationship.
Part of this 'underplaying' of Chinese threat also flows from a strong moral compulsion in India's foreign policy, that places a burden of 'exceptionalism' on our actions. Regardless of the threat perception, India must do what is "morally right" and set an example before the world. In her book From Chanakya To Modi, The Evolution of India's Foreign Policy (Harper Collins, Page 15) Aparna Pande posits that an element of this 'Indian exceptionlism' is an assumption that "the rest of the world (will) accord India status commensurate with its civilisational contribution." Since we are destined for greatness, it makes sense, as it were, to wait for it instead of being proactive.
Beijing obviously doesn't subscribe to the Indian worldview. Under Xi Jinping, it has set about constructing a Sinocentric globe and "a unipolar Asian order that will be defined by deference to the Middle Kingdom and its increasingly imperial rulers", as ORF vice-president Samir Saran writes in The Security Times on Beijing's Belt and Road Initiative (BRI).
And as China goes about rapidly translating its economic prowess into hard power and geopolitical might to further strategic goals, at least in the immediate neighbourhood it increasingly finds India blocking its path to regional hegemony. From India's stand on BRI to resistance in Doka La, from New Delhi's economic, strategic, military and political influence over Sri Lanka, Maldives, Nepal, Bhutan, Bangladesh to its larger game in ASEAN, the stage is set for a fierce battle for Asia's and even global future, because at issue are not just two giant competing nations but completely different political, ethical, philosophical and normative systems.
It is fascinating to watch China's response to India's primacy in the subcontinent — a region that falls within India's civilisational sphere of influence and consists of sovereigns who have deep and enduring traditional, cultural and historical ties with India. For New Delhi, its immediate neighbourhood isn't just a "sphere of influence" but also a security buffer and "one indivisible historical entity", as Pande writes in her book.
Xi's China relies on a combination of gunboat and chequebook diplomacy for regional hegemony, and where it cannot employ this coercive playbook, Beijing tries to either bribe its way in or intensify discord where unrest will serve its long-term purpose. Xi seems to have been more influenced by Kautilya's Arthashastra, the ancient realist treatise on statecraft that advice saam, daan, dand and bhed for imperial rulers to manage their state.
Recent churnings bring to sharp focus the realities that India is faced with in its struggle to measure up to China and contain its revanchist and neo-colonial advances. A look at these simultaneous developments provides an idea of the scale of China's strategic game plan — logical, meticulous and swift.
It has been said that Pakistan's restive Balochistan province, which houses major CPEC infrastructure including the China-developed Gwadar deep water port, may eventually prove to be Beijing's greatest headache. China has pumped in more than $60 billion in mega infrastructure projects in the federally administered region that has been for decades the hotbed of an armed secessionist movement.
London-based Financial Times reported on Monday that China has been in "quiet talks" for more than five years with tribal separatist leaders and militants in Balochistan to insure their investment against subversive actions. One tribal leader was quoted as saying by FT that "many young men had been persuaded to lay down their weapons by the promise of financial benefits."
If true, this would fly in the face of China's claims that it "doesn't interfere in domestic politics" of other nations — a claim that it had recently repeated during the unfolding of Maldives crisis. China appears confident that it has been able to buy peace and subdue the Balochistan movement with bribes. Yao Jing, China's ambassador to Pakistan, was recently quoted by BBC Urdu as saying that Baloch militant organisations are no longer a threat to the CPEC.
China's increasing interference in Pakistan's domestic politics presents an additional challenge for India, as has recently been articulated by Naeem Akhtar, a minister with the Jammu and Kashmir government. In an interview to Indian Express, Akhtar pointed to China's game of stonewalling India on Masood Azhar to claim that Beijing has "adopted" Azhar and his terror group Jaish-e-Muhammad so that Pakistan may continue unabated its strategy of sub-conventional war against India.
"Unlike earlier, the great game is literally being played inside Kashmir… The Kashmir issue isn't limited to the fight between India and Pakistan now. There is another major factor involved. It isn't Pakistan alone, it is China too… Now it is one single front, circling around. From Bhutan to Arunachal Pradesh, Ladakh, Valley to Jammu, Sri Lanka and Maldives, it is all one front. Pakistan and China aren't separate," he was quoted, as saying by the newspaper.
China's move to turn Pakistan into a 'client-state' and use it for counterbalancing India isn't new. What is, is the pace at which this seems to be happening. Again on Monday, the Pakistani senate approved a motion to declare Mandarin as an "official language", ostensibly to smoothen communication over CPEC, reported ANI.
The move isn't exactly to deepen "Pakistan-China relationship" as Islamabad power brokers have claimed but to deepen the "client-state" ties. Beijing is in no hurry to introduce Urdu as its "official language", for instance. China's steps in Balochistan, similarly, is less intended towards the development of the region and more towards securing its own interests and investments, another marker of a client-state relationship.
As Pakistani journalist Muhammad Akbar Notezai writes in The Diplomat, "There is also a deep sense of deprivation among the general population in Balochistan, who also seem largely uninterested in the unfolding development. The apathy can be explained by the conviction the locals will see little benefit from Chinese money."
News has also emerged from Islamabad that Pakistan has turned down cheaper loans from Japan because it no longer needs to borrow. There's little doubt on who would have influenced Pakistan—a nation reeling under Chinese debt—against taking Japanese money that had softer lending terms.
China pressuring Pakistan not to accept Japanese infrastructure lending.
Tells everything you need to know about China's aims with Belt and Road. https://t.co/FogUmC4sLy

— Ely Ratner (@elyratner) February 19, 2018
China's coercive strategies around India are not limited to Pakistan. It recently sent a naval task force to the Maldives, which is undergoing a political turmoil, to flex its military muscle in India's backyard. The task force, according to an Australian newspaper, consists of "at least one modern destroyer, a frigate, an amphibious assault ship and a support tanker entered the Indian Ocean last week." The motive is to intensify its competition with India in the Indo-Pacific theatre and warn it against military intervention in Male.
A similar game is unfolding in Nepal where newly elected prime minister Khadga Prasad Sharma Oli has vowed to "deepen ties with China to get more leverage against India." For a start, he wants to revive the Chinese dam project that his predecessor had cancelled because "we can't forget that we have two neighbours… We don't want to depend on one country or have one option" according to South China Morning Post.
This isn't to say that New Delhi is under siege in its immediate neighbourhood from China but there's no denying the zero-sum nature of the Sino-Indian rivalry. In the short to medium term, this is set to intensify as India pushes back against Chinese hegemony and both nations compete for regional influence.
India's close civilisation integration with neighbours is both an advantage and a disadvantage. While it raises the costs for China in employing coercive diplomacy, it equally gives many of these debt-ridden infrastructure-hungry states the chance to play one giant against the other and secures for itself a better deal. Either way, Indian policy needs to be flexible. But above all, it needs to be alert to the Chinese threat. Apart from building on its maritime advantages over China and gradual accumulation of hard power, Indian strategic game needs to be less reactionary. It must achieve a direction and a purpose within the larger template of a grand, over-arching design. Indian economy presents some capacity constraints but those are temporal. The battle is won first in the mind.
World
India has been consistently been critical of the $60-billion China-Pakistan Economic Corridor on the grounds that the projects are being built on territory illegally occupied by Pakistan. New Delhi has also argued that the project has been pushing countries towards a debt trap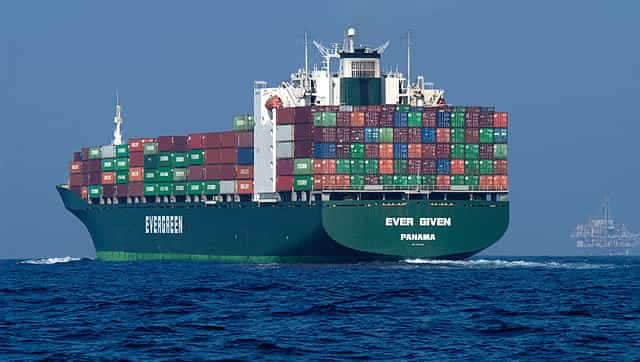 Explainers
Nearly half the world's container ships pass through the narrow Taiwan Strait with the routes a key artery for natural gas. Consignments to Taiwan and Japan have already been affected with experts warning even a small disruption in global supply chains could prove 'costly'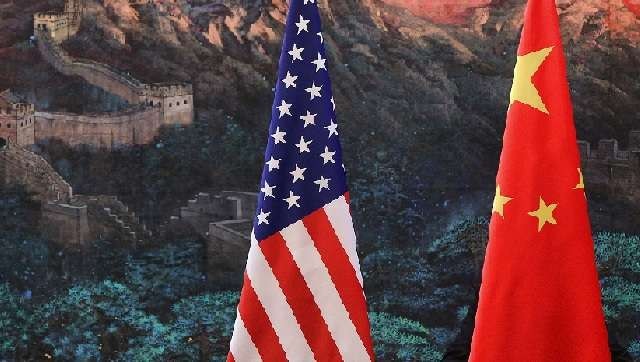 World
Sweeping theories for the supposed advantages of one system or the other over climate change and the COVID-19 pandemic have been of little help in predicting how these crises would play out