Centre ready to give states Rs 1,000 crore for world-class 'busports' in 2,000 places: Nitin Gadkari
Transport ministry ready to offer viability gap funding of Rs 1,000 crore to states for large world-class bus terminals in as many as 2,000 cities and towns
Mumbai: The Union road transport ministry is ready to offer viability gap funding to the tune of Rs 1,000 crore to its state counterparts to set up large world-class bus terminals in as many as 2,000 cities and towns.
"We have a Rs 1,000-crore funding plan to assist states in setting up of world class busports (large bus terminals). What I have in mind is around 2,000 such terminals over the next few years in the BOT model or can be in private-public partnerships where there will more need for viability gap funding. The central fund can be used for this," Union road transport minister Nitin Gadkari has said.
Addressing the maiden summit of bus and tour operators under the banner of Prawaas, being organised by the Bus Operators Confederation (Boci) at the nearby Navi Mumbai over the weekend, the minister said such busports should be fully integrated facilities serving every stakeholder well.
"If any interested state sends us a proposal, we are even ready to give funds for consultancy study. In future, if the PPP model does not work out, we may consider viability gap funding as well," he said.
Why can't we have all types of operators--be it the state-run buses or private or stage/contract carriages be all under the same roof? Why we should segregate them when they serve the same purpose, Gadkari wondered and said such integration of the system can increase its efficiency and usefulness to people.
The first busports have come up in Nagpur and Vadodara, he added.
Sternly warning the advocates of diesel fueled transport vehicles, the minister also said he will extend full support to green transport solutions.
"The buses running on diesel are not good for our future. I will soon start tightening the diesel engine makers. If you want to change for good, I will walk you're you but if you don't want to change then I will have to force you to change," he told the diesel industry and exhorted bus operators to opt for greener buses run on ethanol, bio-diesel or batteries which can massively bring down the operational cost of operators by at least 25 per cent which in turn can bring the ticket prices for passengers as well.
He said recently about 200 electric taxis are being run in Nagpur with 25 charging stations and the city has 55 buses on bio-diesel from Scania.
The minister also ruled out any duty sops to imported parts or hybrid vehicles which now attract 43 per cent import duty by way if international GST.
Reiterating the government stance on hybrids, he said even as the government is all for clean technology vehicles, it would not reduce the goods and services tax rate for hybrid vehicles.
"It has to be either electric, ethanol, biogas or CNG-run. No hybrid," he said, adding "we need export substitute, cost-effective, integrated transport solution".
He also said limit on highways will be increased to 120 kmph from 80 km shortly.
Citing the example of Stockholm that runs around 400 buses running on biogas derived from solid and liquid waste, Gadkari said, "if they can do it, why can't we? Don't we have wastes in our country? With the use of non-fossil fuel bus operators can reduce the fare by a fourth".
Boci president Prasanna Patwardhan noted that close to 40 new vehicles get added to the roads every minute. With close to 1.7 million buses sold every year, India is world's second largest bus market in the world globally after China.
India
Prime Minister Narendra Modi called upon the youth to take a collective resolve and make efforts to build a new India whose identity is new, forward-looking and traditions are ancient
India
In December 2021, the Centre introduced the 'Mediation Bill, 2021' in Rajya Sabha for its further consideration into Parliamentary Standing Committee on Law and Justice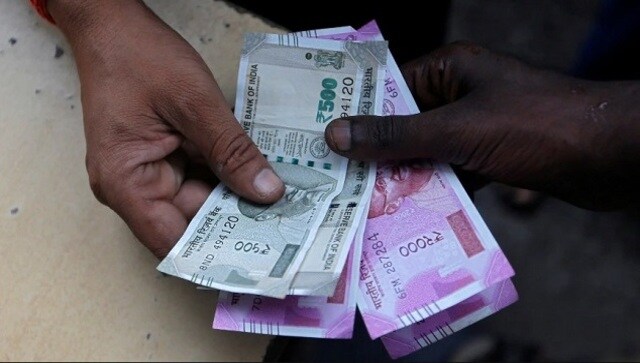 Business
Reports suggest that the government may announce a 4 percent hike in DA. Central government employees are also hopeful of an increase in Travel Allowance (TA) and Home Rent Allowance (HRA).