CBSE paper issue: Google sends reply to Delhi Police about email sent to CBSE chairperson Anita Karwal
The Delhi Police's Crime Branch has got a reply from Google on the details it had sought pertaining to the e-mail address from where the CBSE chairperson was sent a mail about the Class X mathematics paper being leaked
New Delhi: The Delhi Police's Crime Branch has got a reply from Google on the details it had sought pertaining to the e-mail address from where the CBSE chairperson was sent a mail about the Class 10 mathematics paper being leaked, an official privy to the probe said.
A senior police officer said they had got a reply from the online search engine but refused to divulge further details.
Meanwhile, the police continued with their quest to trace the origin of the paper leaks as they visited the schools and coaching centres in outer Delhi that had come under their scanner. More than 60 people have been questioned till now, but the officer said there was "no breakthrough" in the case so far.
Central Board of Secondary Education (CBSE) Chairperson Anita Karwal had received an e-mail a day before the Class X mathematics exam, which was held on 28 March, informing her about the paper being leaked.
The sender of the e-mail had stated that the mathematics paper was leaked on WhatsApp and that the exam should be cancelled.
The mail also contained 12 images of the handwritten mathematics paper allegedly leaked on WhatsApp.
In order to identify the sender of the e-mail, the police had written to Google, asking it to share the details of the e-mail ID. On Friday, the police had sent a reminder to the website to expedite the process.
The Delhi Police had registered separate cases on 27 March and 28 March to probe the leak of the Class 12 economics paper and Class X mathematics paper, following a complaint by the regional director of the CBSE.
The cases were registered on charges of criminal breach of trust, cheating and criminal conspiracy. The Class 12 economics and Class X mathematics exams were held on 26 March and 28 March respectively.
A Special Investigation Team (SIT), comprising two deputy commissioners of police, four assistant commissioners of police and five inspectors, has been set up to investigate the matter. The team is being supervised by the joint commissioner of police (crime).
News & Analysis
As a part of the company's Google for India 2021 vision, customers are also getting a pilot Google Assistant-enabled, end-to-end vaccine booking flow in India.
India
It would be inappropriate to disturb the exams at this stage, the Supreme Court Bench said, adding that the government has taken COVID precautionary measures to ensure safety of students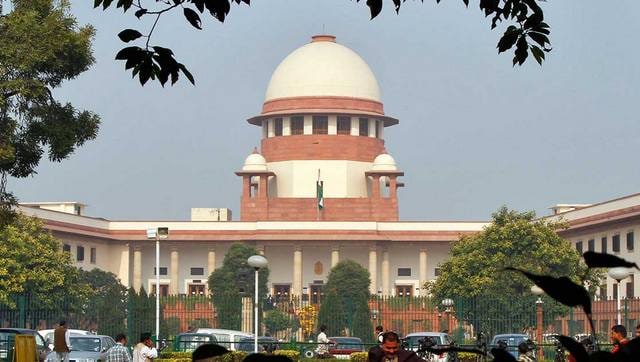 Education
The plea stated that the petitioners have been either declared failed or awarded very less marks in the improvement examinations