CBSE Class 12 results 2017: Prakash Javadekar says moderation policy an academic call, education boards should take action
After the CBSE announced results on Sunday,Union HRD Ministe,Prakash Javadekar said that marks moderation was an academic call which education boards should decide for.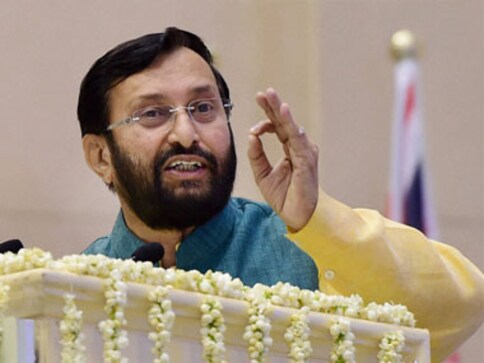 After the Central Board for Secondary Education (CBSE) announced results for Class XII on Sunday morning, Union Minister for Human Resource Development, Prakash Javadekar said that marks moderation was an academic call which education boards should decide for. He further said that it was not a wise decision to introduce any new changes in the middle of an academic session.
The statement comes after the confusion last week over declaration of CBSE results. The results got delayed as the Delhi High Court asked the board to retain the marks moderation policy for the current academic year, and only then declare the results.
What is marks moderation?
Marks moderation is a pattern that was introduced in 1992 across different education boards in the country to bring about uniformity in results and difficulty levels when dealing with different sets of question papers on the same subject. This also helped to reduce the marks parity across different years.
This year, CBSE and 32 other boards scrapped this policy and said that all exams would be graded uniformly. It even began the process of grading answer sheets without having marks moderation in place.
However, before it could declare the results, the high court said that doing so in the middle of an academic year would have students of the current batch at a disadvantage. The court asked the board to start the new marking scheme from 2018 onwards.
Accordingly, the CBSE re-examined those papers which were already marked, and declared Class XII results on Sunday.
Why was it scrapped?
Though the mechanism was in place to bring in fairness for students, it also opened up avenues for partiality. In the past, the marks moderation policy was used to spike marks for students. According to a report in The Indian Express, this loophole was first highlighted  in 2013 by two bloggers Debarghya Das and Prashant Bhattacharji. They plotted graphs to show how there was a sudden spike in the number of students scoring above 95 percent.
Recently, CBSE analysed the effectiveness of the policy and found that most state boards were not following it. This can be seen every year when results of the best universities across the country set impossibly high cut-off marks.
However, the scrapping of the moderation policy has raised concerns that extremely easy question papers will be set to ensure that students score high marks.
With inputs from PTI
Also read: CBSE Board Class 12 Results 2017: How digital marksheets, geotagged centres made for tech savvy exams
Education
Once the result will get published, students who have appeared for the CBSE Class 10 and 12 Term 2 exams this year can check their marks through the official website of CBSE
India
Talaq-e-hasan is the practice by which a Muslim man can divorce his wife by saying the word talaq once a month over a three-month period
India
The Delhi High Court on Friday adjourned the hearing on an anticipatory bail plea, in a money laundering case connected with the Chinese visa case, of the Congress leader for 12 July