CBSE Class 10 results declared: 3 students commit suicide over marks in Delhi's Kakrola, Vasant Kunj and Dabri
Upset over not securing high grades in Class 10 board exam conducted by CBSE, three students committed suicide in New Delhi on Tuesday, the police said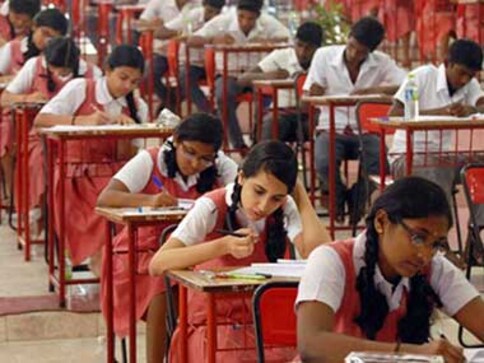 Upset over not securing high grades in Class 10 board exam conducted by the Central Board of Secondary Education (CBSE), three students ended their lives in the national capital on Monday, according to reports.
A 17-year-old student allegedly committed suicide by hanging himself in Kakrola in New Delhi, the police said. The deceased, identified as Rohit Kumar Meena, was a student of MR Vivekananda Model School in Dwarka. He had secured 59 percent marks in the exam.
No suicide note has been found, but it is suspected that he was upset after the results, they added. He was rushed to a hospital where he was declared dead on arrival. The police were informed around 3.45 pm about the incident.
Another 15-year-old girl in Delhi hanged herself from a fan at her home on Tuesday, allegedly upset over her scores in the CBSE Class 10 exams declared in the afternoon, NDTV reported.
The girl, a student of Ryan International School in Vasant Kunj in south Delhi, had scored 70 percent marks. She reportedly wanted to pursue the Science stream, but feared she would not be allowed to due to her grades.
According to The Indian Express,  a third student — a 16-year-old girl from the School of Open Learning — also ended her life on Tuesday by slashing her wrists and hanging herself from a ceiling fan in her house in Dabri.
The girl could not clear the Science and Mathematics papers, the police said, according to the report. "The incident came to light in the evening after her parents informed the police. No suicide note has been recovered yet," a police official said.
The CBSE declared the Class 10 board exam results on Monday.
With inputs from PTI
India
This is the eighth edition of the survey in which commuter feedback is taken on important aspects of Metro functioning such as availability, accessibility, information, facilities, quality of service, customer service, safety, security and comfort
India
Chinese Manjha is a synthetic kite string coated in glass powder or metal
India
Twenty-eight Delhi University colleges, partly or fully funded by the Delhi government are locked in a tussle with the government over the issue of the release of funds over the last two-three years