CBI bribery case drags in R&AW: From Rakesh Asthana to Alok Verma, the cast in row around investigating agency
The controversy involving the country's premium investigating agency, the Central Bureau of Investigation (CBI), has spilled over to top-most bureaucratic wings oiling the Government of India's machinery.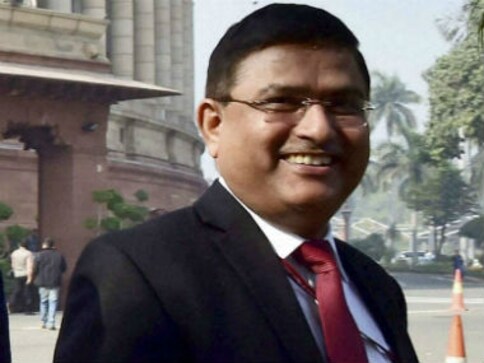 The controversy involving the country's premium investigating agency, the Central Bureau of Investigation (CBI), has spilled over to top-most bureaucratic wings oiling the Government of India's machinery. In the unprecedented row between the CBI's chief and his second in command, the names of a senior Research and Analysis Wing (RAW) officer and a former Chief Vigilance Commissioner (CVC) has also been dragged in.
The most recent consequence of the case is the change of guard at the CBI after the Prime Minister's Office intervened. In a dramatic midnight action, the government on Wednesday divested CBI chief Alok Verma of his charge, and Joint Director M Nageshwar Rao was asked to take over. Verma's second in command and Special CBI Director Rakesh Asthana was also asked to proceed on leave. The Appointments Committee of the Cabinet (ACC) made the decision past midnight as the war between Verma and Asthana escalated over bribery allegations hurled at each other.
The case, which began as an investigation into a corruption case against meat exporter Moin Qureshi, has now come back to haunt the CBI. The agency first raided its own headquarters on Monday, a week after registering a case Asthana. It then arrested its DSP Devender Kumar, who was the chief investigating officer in the Moin Quereshi case under Asthana's command. The CBI has alleged that Asthana and Kumar took bribes from another accused in the Qureshi case, Satish Sana, and tried to frame Verma instead.
As the case casting a shadow over the CBI gets murkier by the day, Firstpost compiles a primer on the cast of characters involved in the controversy and the role they played.
Rakesh Asthana:
A 1984 Gujarat-cadre officer, Asthana has made it to news channel's ticker these days as the prime minister's 'blue-eyed-boy'. He was appointed the acting director of the CBI in December 2016, upon then CBI chief Anil Sinha's retirement. After a two-month long stint, the government appointed Verma, then Delhi Police commissioner, as next chief for two years from 1 February 1 2017.
Asthana's role in the current controversy started with the investigation in the Moin Quereshi corruption case. Kumar, who was investigating the case moved for permission for custodial interrogation of another accused in the case Satish Babu Sana in September this year. Asthana granted the request, but alleged that Verma interfered in the case and specifically asked him not to interrogate Sana. Following this, Asthana was instrumental in getting a look out circular issued against Sana and his subsequent arrest.
In a statement to Kumar, Sana allegedly confirmed he paid off Rs 2 crore in bribe to Verma with the help of a Rajya Sabha member belonging to a regional party. Asthana communicated this to the CVC on 24 August, and later on 26 September when his name cropped up in the bribery scandal.
"It is clear the active efforts are underway to falsely implicate me (Rakesh Asthana). In the light of above, the commission may kindly expeditiously transfer the investigation and supervision of 8 case to the SIT as requested by undersigned (Rakesh Asthana) in the earlier letters in the interest of justice and in the spirit of principles of nature of justice," reads the letter as quoted by India Today.
However, later the case was completely reversed with the CBI charging that it was Asthana who accepted bribe to protect Sana and used the case to malign Verma. Sana is now the complainant in an FIR against Asthana.
Alok Verma:
Verma was appointed as CBI directer on 1 February, 2017, who was the then Delhi Police Commissioner, and had no previous experience of working in the Central Bureau of Investigation. According to a report in Hindustan Times, his differences with Asthana started when soon after his induction he nominated four other people to be inducted under him. However, these names were not cleared by the CVC-led body, and Verma suspected that Asthana was behind the move to reject names of officials recommended by him.
However, the strain in ties imploded into a full-blown war after Asthana's 24 August complaint to CVC in the Moin Qureshi case. Asthana said the director allegedly held the file for nearly four days and marked to the Director of Prosecution (DoP) on 24 September, 2018 who demanded all evidence available on record, the sources said. With Asthana alleging corruption, and undue interference on the CBI chief's part, the agency swung into action and filed a complaint against Asthana and Kumar on 15 October. The CBI, under Verma alleged that Asthana took a bribe of Rs 2 crore to implicate Verma and to protect Sana and Qureshi. It arrested Kumar and obtained his 7-day-custody. Meanwhile, Verma wrote to the prime minister requesting that Asthana be suspended owing to the corruption charges against him.
Sathish Babu Sana: 
Sana, a Hyderabad-based businessman, is said to be a key witness in the case against Qureshi. Previously a small time Andhra Pradesh State Electricity Board employee who quit his government job and moved on to Hyderabad, Sana floated several companies and is closely associated with several politicians of Telugu Desam Party, Congress and YSR Congress. According to The Times of India, Sana's named initially figured in ED probe against Qureshi in 2015 and 2017 when he tried to mediate on behalf of Qureshi to get him off the agency's scanner.
It was Sana's conflicting statements that have cast aspersions the name of CBI's number one and number two officials. Initially, he told Kumar in June this year that he discussed his case with Telugu Desam Party's Rajya Sabha member CM Ramesh who, after speaking to the CBI director, had assured him that he would not be summoned again.
"From June onwards, I was not called by the CBI. I was under the impression that investigation against me is complete," he is believed to have said. However, the CBI has now alleged that Kumar had fabricated Sana's statement as an "afterthought...to corroborate the baseless allegations made by Asthana against CBI Director Alok Verma to the CVC (Central Vigilance Commissioner)", News18 reported.
Moin Akthar Qureshi:
A Doon school, and Delhi's St. Stephens college alumnus, Qureshi started his business in 1993 with a small slaughterhouse at Rampur in Uttar Pradesh, but went on to become India's biggest meat exporter. Over the years he diversified his business and established some 25 companies, including those dealing in real estate and fashion. Qureshi is alleged to be one of India's biggest evaders of Income Tax, and the Enforcement Directorate too is probing a case relating to shell companies and illegal routing of money. He was under the I-T scanner as early as 2011 because of the extravagant wedding function of his daughter.
In the run-up to the 2014 Lok Sabha, Narendra Modi had alleged that none of the central agencies were pursuing Qureshi's case on Sonia Gandhi's insistence. There were allegations that Qureshi he was close to two former CBI directors, AP Singh and Ranjit Singh. He is alleged to have exchanged messages with Singh and this had come under the scanner of the I-T department and Enforcement Directorate.
M Nageshwar Rao:
Appointed the interim CBI chief after a midnight order, Rao is a 1986 batch IPS officer of the Odisha cadre. Besides serving as the Superintendent of Police (SP) in four districts of Odisha — Mayurbhanj, Nabarangapur, Bargarh and Jagatsinghpur — he was also SP, Railways at Rourkela and Cuttack, as well as SP of the Crime Branch. He was appointed to the post on Wednesday to facilitate a unbiased probe in the case.
Samant Goel: 
According to a Firstpost report, a senior intelligence officer Samant Goel is also under the scanner in this case. No details, however, were available as to what exactly are the allegations against him. The prime minister is learnt to have also spoken to the country's external spy agency chief Anil Dhasmana since Goel is also under the scanner in this case. Firstpost had reported in August that Prime Minister's Office (PMO) was caught in a spat between the heads of two powerful organisations including an intelligence agency amid an all-out war between Verma and Asthana.
"The PMO knew R&AW was being dragged into ongoing tussle but it seems no tough decisions were made. Although the R&AW officer has not been named as accused, mention of his name appears to be a mischievous attempt. This officer, now placed under the scanner, is a rare and brilliant operative and this move would cause unparalleled damage to the Central government's image," said informed sources.
Explainers
Shrikant Tyagi was booked by the police for assaulting and abusing a woman resident of Grand Omaxe housing society in Noida's Sector 93 who objected to him planting trees in the common area of the society. On Monday, government officials demolished illegal structures outside Tyagi's Noida residence
World
Although there has been only one case of paralytic polio in the New York area, health officials believe they may only be seeing 'the tip of the iceberg' in terms of polio's wider circulation, since paralytic cases are so rare
Explainers
In 1999, lawyer Tungnath Chaturvedi was charged Rs 20 extra by a clerk at Mathura cantonment railway station. Now, 22 years and more than 100 hearings later, a consumer court has ruled that the Indian Railways must pay him Rs 15,000 and refund his money with interest