CBI vs CBI: Alok Verma recommends suspending Rakesh Asthana, but govt mum; sanctity of other probes unclear
Unless the government intervenes immediately, the ongoing war involving two warring factions supported by well-wishers in other agencies is likely to continue.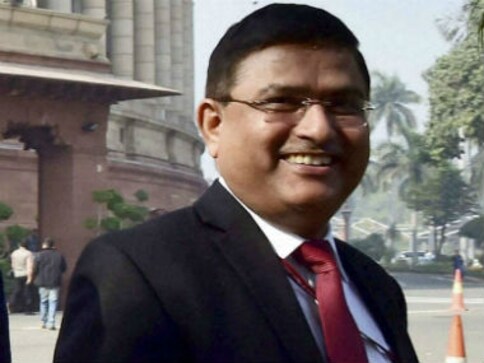 New Delhi: The investigation against CBI No 2 Rakesh Asthana in alleged bribery case will continue, though he was granted interim relief from arrest till Monday by the Delhi High Court. The court order came after Ashthana on Tuesday moved a petition against the 15 October CBI FIR accusing him and Deputy Superintendent of Police Devender Kumar of scuttling the probe in the meat exporter Moin Qureshi case in lieu of kickbacks through Dubai based middlemen.
Asthana in his petition sought the court's intervention to summon the record of the case documents and quashing of FIR claiming that it was registered against the statutory prohibition contained under section 17 (A) of Prevention of Corruption Act which mandates prior approval from the competent authority. He also argued that FIR was registered on the basis of a statement given by Sathish Babu Sana, whose arrest was recommended by him but now he is the complainant in the case. The agency, on the other hand, arguing against its own special director said charges against the officers are very serious in nature including that of bribery and criminal conspiracy.
The agency further said a big extortion racket was being run under the guise of an investigation alleging Kumar falsified records in the Moin Qureshi case. Kumar, CBI alleged, created a statement of Sana, a witness in Moin Qureshi case showing it to be recorded on 26 September in Delhi. However, it was found that Sana was not present in Delhi on that day. This is intriguing as CBI said Sana is a 'witness' while its special director probing the case wanted to arrest him treating him as an accused in the case.
The court has also sought response of the CBI and Director Alok Verma on the petition filed by Asthana and Kumar while directing the agency and officers to ensure safe custody of all electronic records including mobile phones. Meanwhile, Kumar, who was arrested by his own agency on Monday and produced before Patiala House Court on Tuesday, however, was sent to a seven-day CBI custody. Hours later he was suspended according to media reports. CBI had argued that falsifying statement of Sana statement was part of criminal conspiracy and extortion racket to scuttle the probe.
According to sources, CBI chief Verma has recommended suspension of Asthana though no decision has been taken by the government. The Department of Personnel and Training, under whose administrative jurisdiction the CBI functions, has also been served notice by the court to respond by the next hearing on 29 October. Sources said there were procedural lapses in filing FIR against Asthana violating the relevant clause of amended Prevention of Corruption Act and no prior approval was sought from the department headed by Prime Minister Narendra Modi. Although the prime minister met the CBI director following the FIR against Asthana, sources said the issue is no more about the feud between Verma and his deputy Asthana but the credibility of the investigating agency.
"Suppose, we accept the argument that the case is based on flimsy grounds. What does it mean? It means that the CBI is so unprofessional and debauched that it can falsely implicate its own special director. The question arises, then what they would be doing in other corruption cases they are entrusted to probe and prosecute? Questions are being raised about the sanctity of other cases under investigation. Who will trust the agency when the top guys themselves are accusing each other of corruption?" a source asked.
An officer also raised doubt over the possibility of quashing of FIR saying that since the law has been set in motion it can stop only when it reaches its logical conclusion under the Code of Criminal Procedure. "The law does not provide for a mediation between the police and the accused. However, the court can take a decision on cancellation after evidence and replies of the concerned authorities is produced during the hearing," the officer said.
The prime minister is learnt to have also spoken to the country's external spy agency chief Anil Dhasmana since a senior intelligence officer Samant Goel is also under the scanner in this case. Firstpost had reported in August that Prime Minister's Office (PMO) was caught in a spat between the heads of two powerful organisations including an intelligence agency amid an all-out war between Verma and Asthana.
"The PMO knew R&AW was being dragged into ongoing tussle but it seems no tough decisions were made. Although the R&AW officer has not been named as accused, mention of his name appears to be a mischievous attempt. This officer, now placed under the scanner, is a rare and brilliant operative and this move would cause unparalleled damage to the Central government's image," said informed sources.
The critical question everyone in the power corridor is asking whether the government knew about escalating war that culminated in the FIR against agency's own special director in the bribery case? Firstpost had earlier reported that the Principal Secretary to the Prime Minister Nripendra Misra had stepped in to bury the differences between two officers but the recent development suggests, the attempts were futile.
"Such power tussle within the government departments are not new and are quelled at the very initial stage but in CBI case the charges and counter-charges have been going on for a very long time. It has inflicted irreparable damage. Either this government is not interested in resolving it or has completely lost the administrative control. The bribery allegations against own senior officer are not as simple as it has been made out in this case," a source said.
Bribery charges and the beginning of all-out war
The hook in boxing is a very short range punch. It brings one closer to the opponent and it is difficult to keep guard up too. Yet it is used. Why? Because, it comes out of the field of vision of the opponent. He cannot see it coming. This is what exactly happened in the CBI case. Sana arrest was recommended by Asthana but now he has been made a complainant and on the basis of his letter to the CBI director an FIR was lodged on 15 October No (13-A/2018) alleging that kickbacks were received by a middleman on behalf of Asthana to scuttle a probe in the meat exporter Moin Qureshi case, which first came to light in February 2014 during UPA regime. The CBI FIR says it has got statement of Sana recorded under Section 164 CrPC twice on 4 October and 20 October, in which he revealed that huge sums were paid to investigating officer of the case Kumar and Asthana for giving him a clean chit.
The FIR accessed by Firstpost alleged that Rs 2.95 crore was paid to the middleman in December 2017. Sana in his complaint to the CBI director said he was served a notice by CBI investigating officer on 9 October 2017 in the Moin Qureshi case and his statement was recorded on 12 October 2017. He was issued another notice on 17 October 2017 and appeared before the CBI officer on 23 October 2017.
"I was again asked the same questions including about giving Rs 50 Lakh to Moin Qureshi in the year 2011. I informed the CBI investigating officer that I had invested Rs 50 Lakh in Qureshi's company 'Great Height Infra', which was a genuine transaction and even declared by me in my income tax returns. I was again called at the CBI office on 1.11.17 and Devender Kumar (investigating Officer) asked me the same questions," Sana alleged in his complaint.
Sana further said that he was summoned again on 30 November 2017. He claimed to have left for Dubai on 2 December 2017 and got in touch with an old acquaintance Manoj Prasad. Sana said Prasad and his brother Somesh Prasad assured him to settle the case in lieu of Rs 5 crore and allegedly spoke to CBI officers in Delhi over the phone in his presence. Sana claimed that in order to get rid of mental agony due to the CBI case he paid Rs 1 crore to Manoj Prasad in Dubai and another amount of Rs 1.95 crore in Delhi on 13 December 2017.
"Thereafter, I did not receive any notice from the CBI after paying a sum of Rs 2.95 crore to Manoj Prasad. But to my utter surprise, I received another notice through email on 13 February 2018 from Devender Kumar directing me to appear before him at CBI office on 19 February 2018. Since I was quite disturbed that even after paying a sum of Rs 2.95 crore which I had managed with great difficulties, I was issued another notice by the CBI, I immediately talked to Manoj Prasad over telephone and informed him that I had again received a notice from CBI, which is against the promise given to me by him. On that, Manoj Prasad informed me that I had to pay the balance amount of Rs 2 crore to avoid issuance of further notice from CBI and getting full relief," Sana wrote in the complaint letter.
Sana claimed he appeared before the CBI investigating officer in June 2018. On 25 September while he was leaving for Paris, Sana claimed, he was stopped at Hyderabad airport by an immigration officer, who allegedly told him that they have instructions in the form of Look Out Circular not allow him to leave India. According to Sana, he was again summoned for questioning at the CBI headquarters and submitted his statement on 3 October 2018. Sana said he made another payment of Rs 25 lakh on 10 October and 55,000 in Dirhams to Manoj Prasad in Dubai.
"I have been made to part with huge amount of money by the above named persons including CBI officers in the guise of helping me in a CBI case wherein I have no involvement. I, therefore, request you to take immediate legal action against the culprits in the interest of justice," Sana wrote to CBI director on 15 October.
The CBI FIR said: "The acts of the public servants and private persons namely Rakesh Asthana, Special Director CBI, Devender Kumar Deputy SP, CBI SIT, Manoj Prasad, Somesh Prasad as mentioned in the complaint prima facie disclose the commission of offences punishable under section 120B IPC and section 7 and 13(2) of Prevention of Corruption Act 1988 and Section 7A of Prevention of Corruption Act (as amended in 2018)."
Unless the government intervenes immediately, the ongoing war involving two warring factions supported by well-wishers in other agencies is likely to continue.
Explainers
Jacinda Ardern gained international acclaim for her handling of New Zealand's worst mass shooting and her response to the COVID pandemic. But at home Ardern has come under increasing criticism over lockdowns, declining trust in government, and a deteriorating economic situation
Explainers
India is expected to overtake China's population sometime around April and only widen that gap by 2050. Experts say that while having a young working population could prove a huge advantage, significant challenges of providing quality healthcare, education and jobs remain
Explainers
The brighter prediction comes as a survey showed Europe's economy growing for the first time since June and in the backdrop of lower inflation, improved supply chains, and the recent reopening of China's COVID-scarred economy. However, experts have warned that the UK is in for a rough go in 2023