Cattle sale restrictions: BJP refutes allegations on beef ban in Meghalaya, rubbishes media reports
BJP termed media reports as 'false and malicious untruth' on the imposition of ban on beef in Meghalaya
New Delhi: The Bharatiya Janata Party (BJP) on Tuesday termed media reports as "false and malicious untruth" on the imposition of ban on beef in Meghalaya, as another party leader in the state quit protesting the Centre's controversial notification on cattle.
The party said any such decision is for the state government to take.
Nalin Kohli, who is Meghalaya in-charge for the BJP, blamed the Congress for spreading this "malicious untruth" and accused it of communalising the political agenda in the state going to polls next year.
The North Garo Hills district BJP president, Bachu Marak, had resigned on Monday from the party over the Centre's ban on the sale of cattle in markets for slaughter.
"I cannot compromise on the sentiments of the Garos. As a Garo, it is my responsibility to protect the interest of my community. Beef eating is part of our culture and tradition. Imposition of BJP's non-secular ideology on us is not acceptable," Bachu said after the resignation.
Kohli said the party "welcomed" his resignation as it was going to take disciplinary action against him as he and some others were working to sabotage its prospects.
Consumption of beef is common in much of the northeastern states and the saffron party, whose many leaders are vocal against beef-eating, has been accused by its rivals of working to impose a ban in the region as well.
"The dirty tricks department of the Congress is trying to communalise the agenda with a false and malicious untruth that the BJP wants to impose a beef ban in the state of Meghalaya.
"Nothing is farther from the truth since, under our constitutional scheme, the central government cannot encroach on the area of what a state government has to decide," Kohli said.
The BJP's single point agenda for Meghalaya is prime minister Narendra Modi's 'Sabka Saath Sabka Vikas' and it is gearing up to contest the assembly elections on this positive agenda of development, he said.
It will also expose "rampant corruption, unfulfilled promises and lack of development" under the Congress government of Mukul Sangma, he said.
He accused the Congress of running away from a debate on its performance.
First Cricket News
Al Jazeera in a documentary — 'Cricket's Match Fixers' — released in 2018 had claimed that India's game against England in Chennai in 2016 and the one against Australia in 2017 in Ranchi were fixed.
First Cricket News
Two people were also arrested from the Arun Jaitley Stadium during the match between Rajasthan Royals and SunRisers Hyderabad on 2 May with fake accreditation cards.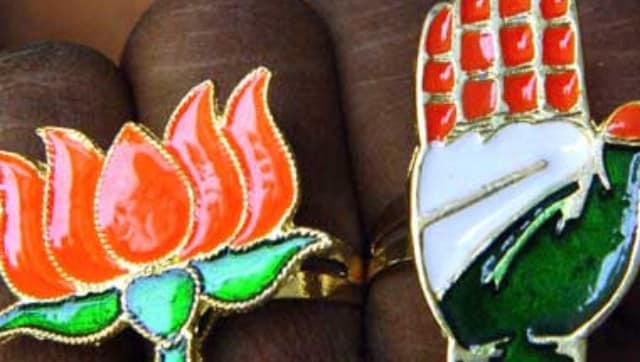 Politics
The significance of the region can be understood from the fact that it accounts for 25 Lok Sabha seats, more than half of which come from Assam alone