Bullet-riddled body of Indian Army jawan abducted from south Kashmir found near Pulwama
A native of Poonch area in Jammu and Kashmir, Aurangzeb, was picked up from Kalampora area in Pulwama, when he was proceeding on leave for Eid, officials said.
The bullet-riddled body of the Indian Army jawan who was abducted near Shopian in south Kashmir, was found at Gusoo in Pulwama, ANI reported.
Aurangzeb, a native of Poonch area of Jammu and Kashmir, was picked up from Pulwama's Kalampora as he was heading home for Eid, officials said.
The incident occurred around 11:30 am when at least three heavily armed militants stopped the private vehicle in which the sepoy was travelling in Kalampora and kidnapped him.
Aurangzeb belonged to the Jammu and Kashmir Light Infantry and was posted with the 44 Rashtriya Rifles camp at Shadimarg in Shopian, officials said.
"The incident occurred 1.5 kilometres away from the 44 RR camp in Rajpora area of Pulwama," said Pulwama senior superintendent of police Mohammad Aslam.
According to another police official, a group of militants stopped the Santro vehicle in which Aurangzeb was travelling. The vehicle belonged to a health department employee, who was driving the car.
The health department employee was asked by army men at the Shadimarg camp to drop Aurangzeb at Tukura area from where he was to head home. But after they travelled only a little distance from the army camp, militants stopped the vehicle. They let off the driver while abducting Aurangzeb.
The fact that Aurangzeb was a personal security officer of Major Rohit Shukla also gains relevance after several reports claimed that the militants were trying to keep a tab on Shukla and his aides who were all a part of a May encounter in which top Hizbul Mujahideen commander Sameer Tiger was killed.
The news of Aurangzeb's killing comes on the same day veteran Kashmiri journalist Shujaat Bukhari was shot dead by unidentified assailants in the Valley. Union home minister Rajnath Singh is deliberating whether to extend or call off the Ramzan ceasefire that is due to end on Friday.
With inputs from PTI
India
Unlike in the past, reforms were implemented quickly because of the Centre's new policy of 'reforms by conviction and incentives', Prime Minister Narendra Modi said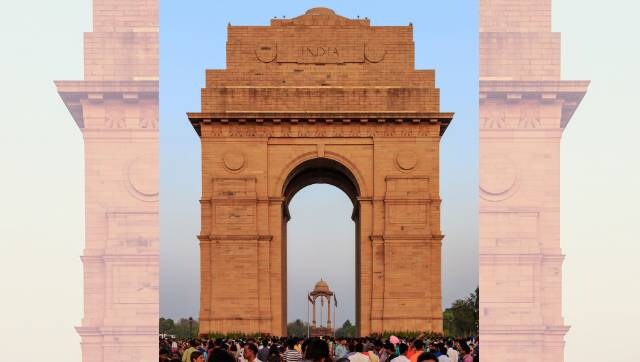 India
While the master plan touches upon virtually every aspect of city life, the key takeaways concern the strategies to mitigate air and water pollution and improve housing
India
Mamata's support for the agitation which has drawn on the agrarian community in rural north India, may be perceived by farmer leaders as a potential force multiplier