Budget Session of sixth Delhi Legislative Assembly to commence from 22-28 February
The AAP government on Tuesday decided to convene a seven-day Budget Session of the Delhi Assembly starting 22 February
The AAP government has decided to convene a seven-day Budget Session of the Delhi Assembly from 22 February

The decision was taken at a Cabinet meeting chaired by Chief Minister Arvind Kejriwal

In 2018, the Aam Aadmi Party government had presented a Rs 53,000 crore budget for 2018-19 in the Assembly
New Delhi: The AAP government on Tuesday decided to convene a seven-day Budget Session of the Delhi Assembly starting 22 February. According to an official statement, the decision was taken at a Cabinet meeting chaired by Chief Minister Arvind Kejriwal.
"The Cabinet in its meeting on Tuesday, chaired by Chief Minister Arvind Kejriwal, recommended convening of the eighth session (Budget Session) of the sixth Delhi Legislative Assembly from 22-28 February, 2019," the government said in the statement.
In 2018, the Aam Aadmi Party government had presented a Rs 53,000 crore budget for 2018-19 in the Assembly, which laid emphasis on environment, health, education and water. This is the first "green budget" of the government for effective containment of pollution in the city, deputy chief minister Manish Sisodia had said in the budget session of the Assembly in 2018.
India
Whenever you stop at the red light, turn off your car's engine. This will save fuel and also help reduce pollution, tweeted Delhi chief minister Arvind Kejriwal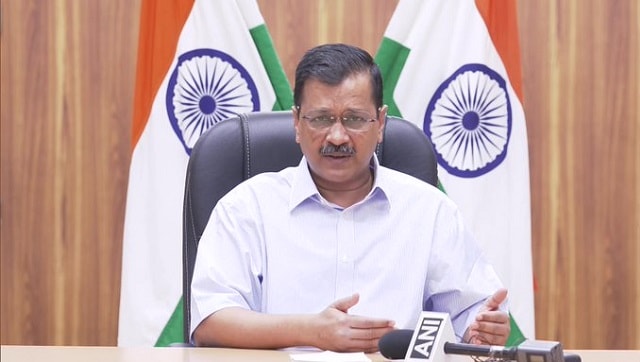 Politics
Delhi government runs a Chief Minister's Tirth Yatra Yojana, under which free pilgrimage is provided to Delhiites to all religious places including Vaishno Devi, Rameshwaram, Dwarka Puri, Haridwar, Rishikesh, Mathura and Vrindavan.
India
Delhi BJP MP Manoj Tiwari, who started a "Chhath Rath Yatra" against the ban, tweeted stubbornness has yielded to faith following the letter