Budgam encounter: Killing of civilians will pave the way for another violent summer in Kashmir
On Tuesday, three young civilian protesters were killed in central Kashmir's Budgam district
In the state of turmoil and despondency into which the Valley has slipped, there are going to be more killings and more funerals. Last year's horrors of death and destruction seem to be revisiting the Valley this summer, which is yet to bloom. As the three bodies of young protesters were lowered into their graves, the questions on everyone's lips were: When will this bloodshed stop? Will it ever stop?
On Tuesday, three young civilian protesters were killed and nearly three dozen were injured when forces opened fire to break protests by locals, who rushed to the encounter site to rescue a trapped militant in central Kashmir's Budgam district. The pictures and videos that have gone viral on social networking sites show soldiers clearly aiming their guns at the crowds that were pelting stones, quite some distance away. In one scene, a trigger-happy cop chases protesters who run for their lives.
This is a new normal in the Valley and if immediate steps are not taken, it will only bring more misery to the already-traumatised people. While there is no doubt that forces — who had surrounded a house in which a militant was trapped in Durbugh village of Budgam district — came under attack by protesters, the indiscriminate use of excessive force against civilians has sparked genuine anger.
As the gun-battle raged, thousands of people from surrounding areas marched towards the encounter site to help the trapped militant escape. But the question is: Why are forces firing bullets at heads, necks and chests? Should the violation of Standard Operating Procedure by forces not be scrutinised and the guilty be held accountable? Isn't there any other way of dispersing unruly crowds, like aiming at their limbs, as the SOP demands?
Army Chief Bipin Rawat's warnings have not yielded any results; instead they have only aggravated an already-fragile situation.
Rawat had said that all those who try to disrupt the operations of the army will be treated as "overground workers" of the militants and that "they will be dealt with harshly" — a warning that separatists read as a "war on the civilian population" of the Valley. After the army chief's remarks, the forces, who would normally hesitate to open fire, are now doing it openly and in front of cameras and on live Facebook streams. This begs a question: Have the Jammu and Kashmir police and paramilitary forces miserably failed to keep protesters at bay while the army takes out militants at encounter sites?
Following the army chief's statement, the Jammu and Kashmir government also put out a public advisory, asking people not to venture into areas where armed forces are engaged in firefights.
We, at Firstpost, have been arguing that forces will be only emboldened by the general's statement, forces who are likely to fire more ruthlessly at unruly mobs. And that is what has happened this month and the last. Forget the propaganda peddled by TV channels about Pakistan being behind the stone-pelters, today, there is a complete local factor to the unrest in the Valley. Most of the militants who are trapped in these encounters are locals and there is likely to be an urge among the people to help them escape the gunfight.
This is important because in the coming days and months, as the security forces try to maximise the militant casualty, there are likely to be more incidents of stone-throwing incidents and consequently, more killings. If Tuesday's videos, in which men in uniform were seen firing while chasing the protesters, are any indication, then we are set for another bloody summer.
The happenings in Chadoora on Tuesday are an indication of what is coming in the summer of 2017 and there are going to be more local boys trapped, more encounters and the loss of more innocent lives lost. If Chief Minister Mehbooba Mufti, who heads the unified command in Srinagar and the security apparatus of the state, instead of expressing "anguish", is not going to come up with some solid road map to stop people from thronging encounter sites, then the bloodshed will continue unabated.
This is not the first time Kashmir has watched its young blood blow in acts of senseless violence. It will not be the last.
Feeding itself on half-truths, New Delhi can't watch these gory happenings by living in denial. It has to act, and act fast.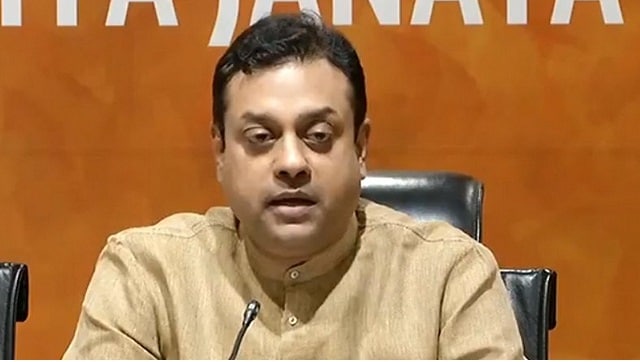 India
BJP national spokesperson Sambit Patra, in a press conference, alleged that the Congress sacrificed not only the Kashmiri Pandits but also the development of the region
World
In his address on Tuesday, the Turkish president also referred to China's minority Muslim Uyghurs in Xinjiang and Myanmar's Rohingya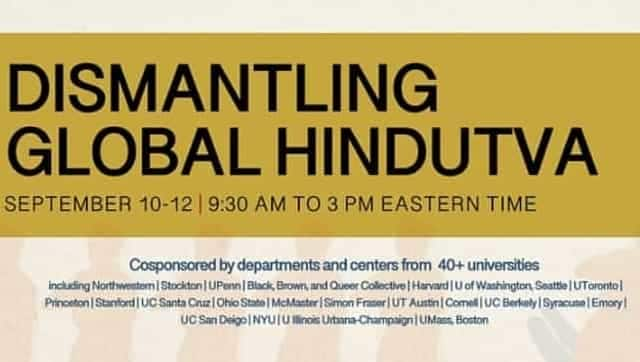 India
The Hindu dharma represents the world's most ancient continuously practised, indigenous spiritual and philosophical tradition