BRICS Summit 2017: Xiamen Declaration will go some way in dismantling terror, Pakistan-China friendship
At the BRICS Summit on Monday, India was able to secure a major diplomatic victory for itself after the member countries backed the UN resolution on terrorism, specifically naming Pakistan-based terror groups like Jaish-e-Mohammad, Lashkar-e-Taiba and the Haqqani Network in the declaration
At the BRICS Summit on Monday, India was able to secure a major diplomatic victory for itself after the member countries backed the UN resolution on terrorism, specifically naming Pakistan-based terror groups like Jaish-e-Mohammad, Lashkar-e-Taiba and the Haqqani Network in the declaration. This comes in the wake of BRICS member China's repeated blocking of a UN Resolution against JeM chief Masood Azhar, thus inflicting repeated diplomatic defeats on India.
This will come as a major setback for Pakistan that will now find itself further isolated in the global community on the issue of terrorism. It happens to be the second time in a week that Pakistan has been rapped on its knuckles for its support to terrorists operating in the region. US president Donald Trump's recently-announced policy on Afghanistan also sought to shame Pakistan on the issue. Now, the expression of concern over Pakistan-based terror groups at the BRICS Summit will work to double the diplomatic pressure on Pakistan.
This is also an important battle won from the Indian standpoint. In what seems like a major turnaround for the global narrative on terrorism, India has been able to hammer its stand against Pakistan-based terror groups into the minds of world leaders. A decade of sustained diplomatic tactics and its continued efforts to label terrorism as a crucial threat to world peace has started to yield meaningful results. By raising the issue of terrorism on international platforms, India has been able to successfully draw the attention of other countries towards the issue of Pakistan-sponsored terror activities in the region, something that was overlooked by the world community until a decade ago.
This is also of vital strategic importance in two ways; first, Pakistan's strategy of 'death by a thousand cuts' is now under an international spotlight, with its civilian and military government facing intense pressure to rein in militant groups. By doing this, India has been able to successfully turn a bilateral issue into a global problem, requiring a common solution.
Second, by getting a variety of countries at international summits (including Monday's summit in Xiamen) to express concern about Pakistan-based terror outfits, India appears to have put the all-weather friendship between Pakistan and China under pressure. China, which is already facing an increasingly hostile international community because of its continued support to the North Korean regime, will now be under immense pressure to step back from providing any moral or diplomatic support to Pakistan's terror groups.
The indirect incrimination of Pakistan as a safe haven for terrorists will also bring the relationship between Pakistan and China under intense scrutiny. China's ambitions of regional primacy will be severely dented if it continues to back Masood Azhar at the UN, for this will signal China's willingness to undermine multilateral decisions. With China leading many alternative forms of regional multilateral groupings such as the SCO, BRICS and AIIB among others, its backing of a designated terror group will put a huge question mark over its credibility as a regional leader.
Until recently, China has shown very little regard for multilateral institutions and agencies. However, now with the US backing out of the Asian picture, China has been seeking to play a more active role in the region, thus securing for itself the position of Asian hegemon. As it is increasingly entrusted with regional leadership roles, China has shown its willingness in abiding by the norms. Its decision to agree with a much-resisted code of conduct framework at the recently concluded ASEAN member meet, being an important case in point.
India will be hoping that China's economic rise and its deepening economic engagement with other countries will work to blunt Chinese aggression in the region. More importantly, China's backing on the issue of terrorism will be an important test for the Pakistan-China friendship, and will put a greater strain on the strategic relationship between the Pakistan Army and the PLA.
By mobilising international support on the issue, India will be hoping to damage the Pakistan-China axis, thus killing two birds with one stone.
It will be interesting to see how the BRICS Declaration will manifest itself in the future, however, India must work to keep up the ante against Pakistan-sponsored terrorism and seek to inflict death upon the Pakistan-China friendship by a thousand diplomatic cuts.
The author is a PhD research scholar of international politics at JNU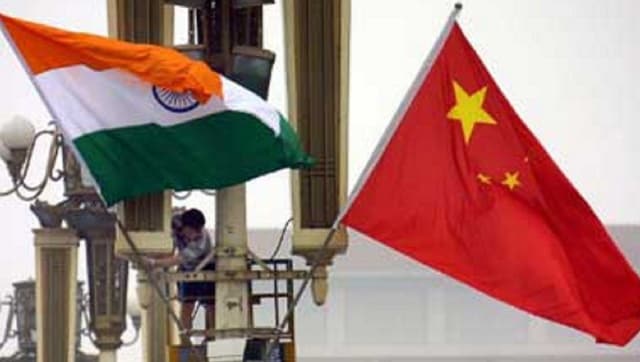 India
Notwithstanding the fire and brimstone response from Beijing, New Delhi should gradually aspire for a more normalised, cooperative and rational relationship with Taiwan
India
Since Moscow has begun to project Pakistan as the key pillar of Russia's South Asia policy, New Delhi cannot continue its foreign policy within the traditional framework of non-alignment
World
The TLP was able to mobilise Punjabi youth in great numbers because the ground was fertile for the propagation of right-wing extremist ideas