'Boycott Snapchat' protest rages on social media over CEO Evan Spiegel's alleged 'poor India' comments
Snapchat CEO Evan Spiegel's alleged comments about not wanting to expand into poor countries like India garners backlash and mass app uninstallations
Snapchat CEO Evan Spiegel is in hot water, not just due to a lawsuit against him, which you can see below, but also due to the allegations made in the lawsuit, especially related to India.
Snapchat unredacted lawsuit by gmaddaus on Scribd
A lawsuit by a Snapchat ex-employee Anthony Pompliano alleges that Spiegel had some insulting things to say about India when he addressed that the app was not taking off overseas. Pompliano claims that Spiegel said that, "This app is only for rich people," adding that, "I don't want to expand into poor countries like India and Spain."
This obviously did not sit well with the Indian audience. They decided to show their indignation by not just giving Spiegel a piece of their mind on Twitter through the hashtag #BoycottSnapchat, but by also uninstalling the app and leaving a one-star rating on the app before doing the same. Considering how India is the top country to download apps from Google Play Store and has significant clout on the Apple store market too, Snapchat has some serious damage control to undertake. In fact, the app is already has a 1-star rating on the Apple Store!
From outrage to some classic internet jokes, here are some tweets that emerged from the Boycott Snapchat protest.
Sorry I'm very poor citizen of a poor country. Can't afford @evanspiegel ur ridiculous App. #boycottsnapchat #snapchat @Snapchat pic.twitter.com/O5MJ3Liym5

— Sansa (@SANSA_STARK_) April 15, 2017
#Snapchat #EvanSpiegel says India is poor...Sir read this n rethink...Till then We're gonna #boycottsnapchat 👍 Too poor to be an animal pic.twitter.com/pmTsybx7rS — Rishika Tiwari (@DearRishu) April 15, 2017
Kids Uses Snapchat.
Men's Are Uninstalling Snapchat.
Legends Never Installed Snapchat 😂😂😂😂#Snapchat #boycottsnapchat

— Ajeet Singh Raizada (@RaizadaAjeet) April 15, 2017
#Snapchat #boycottsnapchat Interviewer : Do you use whatsapp? Me : yes Facebook? Me : Yes Twitter? Me : Yes Ok. Nd Snapchat? Me : pic.twitter.com/teaWob2b4m — Dhiren Kinkhabwala (@dhirenk420) April 15, 2017
I don't use Twitter very often but today i'l.Your vision is Poor Mr CEO @evanspiegel and your mentality is poor #Snapchat #boycottsnapchat

— Aniruddha Kalbande (@Aniruddha1995) April 15, 2017
Snapchat CEO called India a poor country. Now a Indian should work hard, become rich, buy Snapchat, and marry his daughter Bollywood style — Pakchikpak Raja Babu (@HaramiParindey) April 15, 2017
Now poor country will show the power of uninstall button. Be more with your real friends rather than reel friends. #boycottsnapchat

— Paras Sapra (@parassapra4) April 16, 2017
#Snapchat #boycottsnapchat power of 1.21 billion people We have 2.42 billion middle finger😂😂😂 — Munesh Kumar (@MuneshK72086681) April 16, 2017
Poor Snapchat. #iOS users hv shown @evanspiegel his place. Its time for #Android users #boycottsnapchat #uninstallsnapchat #Snapchat #India pic.twitter.com/8ID6NuzaeB

— Kranti (@dabbangism) April 16, 2017
At least 1,53,804 one stars in the matter of 24 hours.... #boycottsnapchat pic.twitter.com/4UZYhb4O77 — Juliet (@twiish_) April 16, 2017
This might be an era of snaps/clicks/pics but words still have the power to change the tide. Use dem wisely. @Snap#boycottsnapchat

— Monic Bhanushali (@monicbhanushali) April 16, 2017
Evan Spiegel is the CEO of Snaपछात ....!#boycottsnapchat — Khushamtweet! (@XitijNanavaty) April 16, 2017
INDIA IS NOT POOR BUT YOUR MINDSET IS @Snapchat #snapchat #boycottsnapchat

— पाटील बुवा (@Patilbuvaa) April 16, 2017
#Snapchat's target revenue in 2016: $300M Worth of crackers India burnt on Diwali in 2016: $620M still india is poor#boycottsnapchat — Chandu😀 (@chandu_twitz) April 16, 2017
Your great companies work because of Indian's brains And yet we're poor. What according to you defines "POOR" #boycottsnapchat

— Kaveri (@spartan8188) April 16, 2017
I was addicted to @Snapchat but I love my country more than this app. Let's see how you earn without Indians. @evanspiegel #boycottsnapchat — Shreya Tewari (@SarcasticSheeya) April 16, 2017
Kids Uses Snapchat.
Men's Are Uninstalling Snapchat.
Legends Never Installed Snapchat 😂😂😂😂#Snapchat #boycottsnapchat

— Ajeet Singh Raizada (@RaizadaAjeet) April 15, 2017
NASA releases pic of Indians using Snapchat for the last time last night before they uninstall it. See this Mr CEO!!#boycottsnapchat pic.twitter.com/UqXSA2hmbj — Atul Khatri (@one_by_two) April 16, 2017
So CEO @evanspiegel thinks India is too poor. I'm pretty sure it's gonna be an Indian buying off your company. Real soon. #boycottSnapchat

— Pradyut Shukla (@pradzzy) April 15, 2017
@Snapchat How can you insult India? #boycottsnapchat pic.twitter.com/7OjX2sAaL3 — Rizwan Siddiquee (@BinaryGru) April 16, 2017
More than 65% Americans can't afford a college degree in US but Indian's can.
So who's poor? @evanspiegel #Snapchat #boycottsnapchat
😉 pic.twitter.com/7X6zIJ2spV

— Troll Master (@imTrollmaster) April 15, 2017
Some other disturbing aspects of the lawsuit include that Snap Inc was exaggerating its user data and that Spiegel and co had also badmouthed him to prospective employers, making it tough for him to find work. What makes it worse is now that Pompliano has found work with Facebook, he was also asked for a Facebook org chart, which is a clear violation of his confidentiality agreement with Facebook. Variety reported the response that the Snap Inc attorneys released. They said that, "The simple fact is that he knows exactly nothing about Snap's current metrics," adding that, "He and his lawyers are — not to put too fine a point on matters — just making things up." They also reported that Snap described Pompliano as a "disgruntled employee fired for poor performance." We went to the Snapchat app on the Google Play store to see whether the negative reviews and installations were actually pouring in. We found out that there were, in fact, a barrage of negative 1-star ratings from India.     If you are waiting with bated breath for Spiegel to give an explanation on Twitter, don't. As the 26-year-old billionaire hasn't shared a single tweet yet. Share your opinion about Boycott Snapchat on the Twitter poll below:
Have you uninstalled the #Snapchat app in support of #BoycottSnapchat? Tweet your opinions about Evan Spiegel's comments about #India. — Firstpost (@firstpost) April 16, 2017
Find latest and upcoming tech gadgets online on Tech2 Gadgets. Get technology news, gadgets reviews & ratings. Popular gadgets including laptop, tablet and mobile specifications, features, prices, comparison.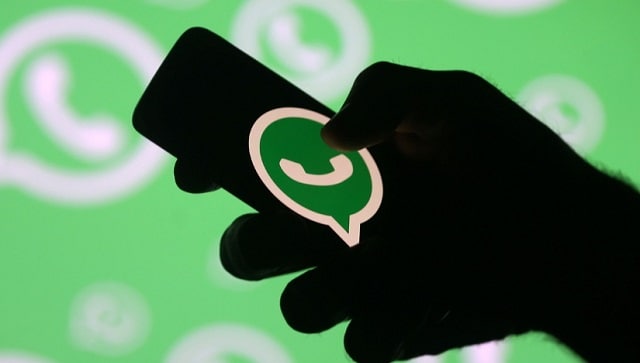 India
The court also said that if the terms and conditions of most mobile apps are read, 'you would be surprised as to what all you are consenting to'. It adjourned the hearing to 25 January
science
They have interest researchers since 2017 when it was discovered that three of the seven planets are located in the theoretical "habitable zone".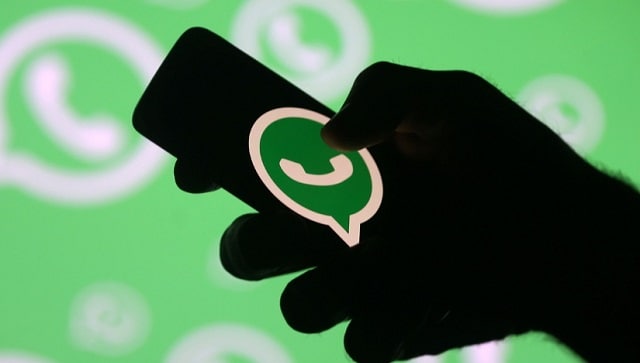 India
In a letter to WhatsApp CEO Will Cathcart, the government said the proposed new changes raise 'grave concerns' about the 'choice and autonomy of Indian citizens'