Boiler blast in Dombivli near Mumbai leaves 5 dead, 125 injured
Fire fighters are seen trying to douse the fire at the site of a blast at a chemical factory in Dombivli near Mumbai. The incident took place on Thursday.
Photos
In its sixth season, Bigg Boss fans can now tour the famed house of drama in Lonavala to witness all the action live with the chosen star himself - Salman Khan when he is one the sets of the popular show.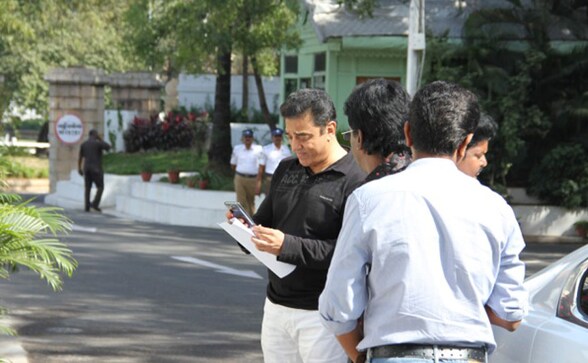 Entertainment
Kamal Haasan and representatives of the Muslim groups met at the Tamil Nadu government secretariat for negotiations over the release of Vishwaroopam.
Photos
The ongoing India International Trade Fair (IITF) 2013 in New Delhi provides a global platform for craftsmen and entrepreneurs from different states of the country. Many artisans from the northeast are using the opportunity to expand their market. Here are the images.