BJP protests against Mamata Banerjee govt; Kolkata cops resort to lathicharge, detains demonstrators
BJP activists hit the streets protesting against Mamta Banerjee's government failing law and order situation in West Bengal on Thursday
Even before the state BJP's march to the Kolkata police headquarters formally started, a group of its party workers on Thursday surprised the police by suddenly arriving near Lalbazar in a private bus. The BJP workers were protesting against 'failing' law and order situation in Kolkata.
BJP MP Roopa Ganguly alleged that the party cadres were peacefully headed to submit a deputation at the Lalbazar police headquarters, however, the police detained them without any reason, according to The Financial Express. 
At least 20 BJP activists reached the city police headquarters at Lalbazar in central Kolkata ahead of the schedule but they were immediately intercepted and detained by the police personnel posted there. Police resorted to lathicharge and used water cannons to disperse the protesters.
Following the clashes, Lalbazar turned into a fortress as a large number of police personnel were deployed near three major interception points — at Phears lane, Tea Board of India office and Bentinck Street connector — to prevent the BJP from holding its protest rallies.
Barricades, guard rails, and around 200 heavily armed personnel including combat forces, Rapid Action Force and commandos were deployed to check any untoward incidents.
The incident, comes only three days after another protest led by Left-wing activists was intercepted, resulting in a violent clash with the police, which left 200 people injured.
Leading a massive rally of around 20,000 activists from Howrah station, BJP state president Dilip Ghosh said they would start sit-in protests on the street if the party workers are stopped anywhere by the police. Protesting the law and order situation in the state and fake cases lodged against their party workers among other issues, the state unit of BJP has promised to rally around one lakh people to the city police headquarters Lalbazar on Thursday.
With inputs from IANS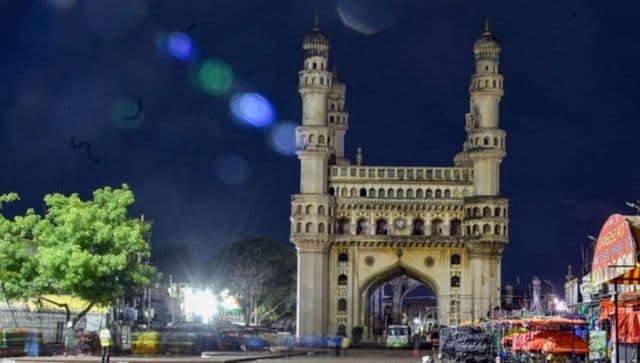 Politics
On 17 September 1948, the then-princely state of Hyderabad merged with the Indian Union. While the BJP-led Central government is planning to observe 17 September as 'Hyderabad Liberation Day', the KCR-led TRS government in the state will celebrate the day as 'Telangana National Integration Day'
India
In a sensational claim, West Bengal BJP chief Sukanta Majumdar has asserted that CM Mamata Banerjee may be arrested soon and her Trinamool Congress (TMC) goverment will fall later this year
India
Sukanta Majumdar filed a case against the national general secretary of the Trinamool Congress (TMC) at the Bankshal court on Thursday. The issue pertains to the controversial comments by Abhishek Banerjee following the 'Nabanna Chalo' campaign by the BJP