BJP MLA calls people who don't say 'Vande Mataram' Pakistanis, joins list of party members asking citizens to migrate
Statements where members of the BJP (and its affiliates) have asked various people to migrate to the neighbouring country in recent months are not new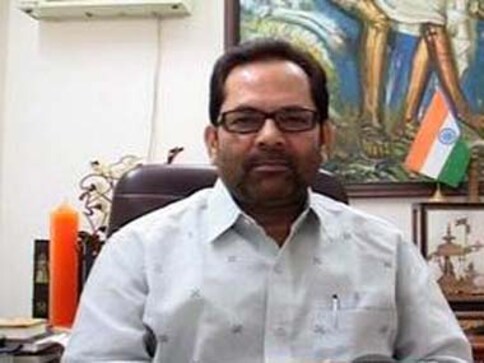 Weeks after declaring in a controversial remark that India will become a 'Hindu rashtra' by 2024, BJP MLA from Uttar Pradesh Surendra Singh said that those who desist from saying Bharat Mata ki Jai and Vande Mataram are Pakistanis.
"Those who have reservation in saying Bharat Mata ki Jai and Vande Matram are Pakistanis, and they have no right to live in the country," the MLA from Bairia said. "People who do not give the status of mother to their motherland, their patriotism is doubtful... Those who have a problem in saying Bharat Mata ki Jai and Vande Mataram should not have the permission to do politics," he said.
However, this is only one in a series of statements where members of the BJP (and its affiliates) have asked various people to migrate to the neighbouring country in the recent past. Here are a few examples:
Vinay Katiyar: Muslims should go to Pakistan or Bangladesh
On 7 February, Member of Parliament Vinay Katiyar said that Muslims should not live in India, and that they should either go to Pakistan or Bangladesh.
Doosri baat ye hai, Musalman iss desh mein rehna hi nahi chahye, unhone jansankhya ke aadhaar par desh ka batwara kardia toh iss desh mein rehne ki kya avashyakta thi? Unko alag bhu-bhaag de dia gaya, Bangladesh ya Pakistan jaayen yahan kya kaam hai unka? : BJP MP Vinay Katiyar pic.twitter.com/VXMw6rSx9X

— ANI (@ANI) February 7, 2018
Katiyar also said there should be a Bill that punishes those who do not respect Vande Mataram, those who insult the national flag and those who hoist the Pakistani flag on Indian soil.
Praveen Togadia: Go to Pakistan if you want independent Kashmir
A day after former Jammu and Kashmir chief minister Farooq Abdullah had said Pakistan occupied Kashmir belongs to Islamabad, VHP leader Pravin Togadia said those talking about independent Kashmir should go to Pakistan. "Kashmir is an integral part of India. People talking about independent Kashmir should go to Pakistan or else our security forces are ready with AK47s at the border to deal with them," the VHP's working international president said.
Togadia, however, is no stranger to controversy. In May 2015, Togadia had proposed to make India a Hindu nation by removing the word "secular" from the Constitution. "This will ensure that only Hindus become prime ministers, chief ministers, judges and police chiefs," he had said.
Shahnawaz Hussain: Tripura Muslims didn't migrate to East Pakistan as they are 'patriotic'
Days before Tripura went to polls in February, Senior BJP leader Shahnawaz Hussain said Muslims in the state are patriots who did not go to Pakistan after Independence though the state shares a long border with Bangladesh, formerly East Pakistan.
"Our best friends are Hindus. We all Muslims should be proud that we were born in India. You would never find friends like Hindus and a country like India," Hussain said.
Mukhtar Abbas Naqvi: Go to Pakistan if you miss beef
Union Minister of Minority Affairs, who was the Minister of State for Parliamentary Affairs in 2015, Mukhtar Abbas Naqvi, justified ban on cow slaughter and asked all those who want to eat beef to go to Pakistan.
"It is not about loss or profit... it is an issue of faith and belief. It is a sensitive issue for the Hindus," Naqvi had said. "Those who are dying without eating beef, can go to Pakistan or Arab countries or any other part of world where it is available."
"Even Muslims are against it..." he had added.
Giriraj Singh: Go to Pakistan if you want to criticise Narendra Modi
In 2014, BJP leader from Bihar Giriraj Singh said that those opposing the party's then prime ministerial candidate Narendra Modi would have to go to Pakistan after the Lok Sabha elections. "Those opposing Narendra Modi are looking at Pakistan, and such people will have place in Pakistan and not in India," Singh said.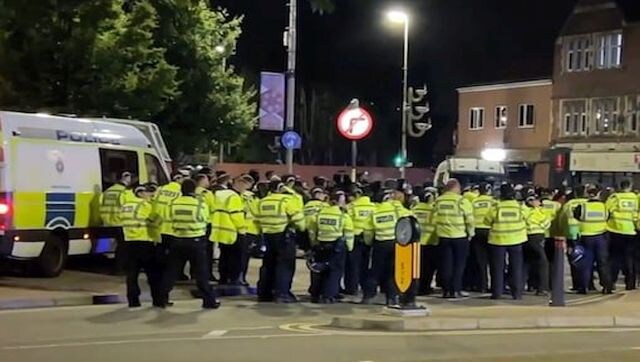 World
One day the British political class, often supporting the separatist demands for Khalistan and the Lakshar-e-Taiba's agenda for Kashmir, might have to contemplate the nature of democratic freedoms when a city like Birmingham, Britain's third largest, becomes Muslim majority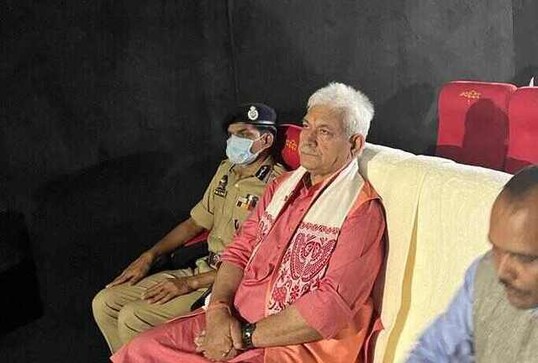 India
Kashmir had a dozen theatres in the late 1980s, but they closed due to terrorism in the late 80s and 90s. Though authorities made attempts to reopen some of the theatres in the late 1990s, militants thwarted such efforts by carrying out a grenade attack on Regal Cinema at Lal Chowk in Srinagar
India
A minibus tumbled into a deep gorge in Indian-controlled Kashmir on Wednesday, killing 11 people and injuring 29 others.