Bihar liquor ban: Companies seek more time to dispose old stocks from SC
Bihar government has challenged the high court verdict of 30 September, 2016, which had quashed the notification banning consumption and sale of liquor in the state.
New Delhi: Liquor manufacturers from Bihar on Wednesday moved the Supreme Court seeking extension of time to dispose of their old stocks, including raw material, lying in their ware houses.
The apex court had on March 31 granted time till 31 May to these companies to dispose of the old stocks and directed them to follow the 'resolution' passed by the Bihar government with regard to disposal of stocks following imposition of prohibition in the state.
A bench of Justices L Nageswara Rao and Navin Sinha listed the matter for hearing on 29 May, after senior advocate Amit Sibal appearing for the liquor manufacturers mentioned the matter.
He said that it is not possible to dispose of the old stocks worth over Rs 200 crore in such a short period of time as due procedure is to be followed for either destroying or exporting the stocks.
Sibal said that the stock is lying in the ware houses of companies and the godowns of Bihar State Beverage Corporation (BSBCL) which needs to exported to other states or destroyed. Bihar government which has prohibited consumption, stocking and sale of liquor in the state had on 30 March, passed a resolution by which it has allowed the companies to export their old stocks to other states.
The state government had granted time to export the excisable and non excisable articles till 30 April, after which they will not be able to do so. On the plea of liquor manufacturers the apex court, however, had extended the time limit till 31 May.
On 7 October, 2016, the apex court had stayed the operation of Patna High Court judgement quashing the state's law banning sale and consumption of all types of liquor, saying liquor and fundamental rights "do not go together".
Bihar government has challenged the high court verdict of 30 September, 2016, which had quashed the notification banning consumption and sale of liquor in the state. However, after the law was set aside, the state government had come out with a new law banning sale and consumption of liquor, which was notified on the Gandhi Jayanti day on 2 October, 2016.
It had notified the Bihar Prohibition and Excise Act, 2016 to ensure that the ban on sale and consumption of alcohol including Indian Made Foreign Liquor (IMFL) as well spiced and domestic liquor, continued in the state. While assailing the September 30, 2016, high court verdict, the Bihar government urged the apex court to decide whether the State can impose absolute prohibition on distribution and consumption of liquor and whether an individual can claim the right to consume liquor as his or her fundamental right under the Constitution.
It had claimed that as a consequence of the high court order, the state government's effort to bring in complete prohibition on liquor, in performance of its constitutional obligations, has been frustrated.
The high court had on 30 September, 2016 quashed the notification banning consumption and sale of alcohol in the state, saying it was ultra vires to the Constitution.
The order was passed on a batch of petitions filed by the Liquor Trade Association and others, challenging the liquor law which had stringent penal provisions.
Soon thereafter, Bihar government brought in the new law banning liquor after including harsher provisions like arrest of all adults in a house where contraband was found.
The Grand Secular Alliance government in Bihar had first banned manufacture, trade, sale and consumption of country-made liquor since 1 April, 2016, but later imposed a blanket ban on all types of liquor, including foreign liquor, in the state.
Find latest and upcoming tech gadgets online on Tech2 Gadgets. Get technology news, gadgets reviews & ratings. Popular gadgets including laptop, tablet and mobile specifications, features, prices, comparison.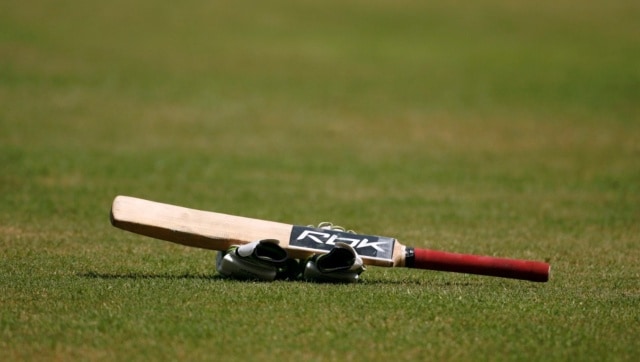 First Cricket News
Put in to bat, Haryana rode on Shivam Chauhan's 59 and a late onslaught by Rahul Tewatia (41 not out off 26 balls) to post a big total of 198/6. Later, their bowlers held their nerves to restrict Kerala to 194/6 and eke out a narrow win.
First Cricket News
By virtue of this win, Haryana are atop the standings in Group E with 12 points from three wins, while Delhi are placed third with eight points.
First Cricket News
Even if Mumbai win their last two games, they will only have eight points which will not be enough to make it to the knock-outs from Elite Group E