'Big move to empower women', 'unconstitutional': Reactions pour in as Cabinet approves triple talaq ordinance
The Congress alleged that the Centre was taking fake credit for the triple talaq ordinance, whereas activists said not only Muslim men but even Hindus should face action for abandoning their wives.
The Union Cabinet on Wednesday approved an ordinance making instant triple talaq a punishable offence, after the government failed to pass a law on the practice in Parliament. The government took the ordinance route to include provisions on triple talaq in the Muslim Women Protection of Rights in Marriage Act, which was cleared by the Lok Sabha in 2017 and is pending in the Rajya Sabha.
The move has elicited reactions from both extremes.
Ishrat Jahan — one of the the five petitioners in the triple talaq case in the Supreme Court — welcomed the Cabinet's decision. It is a big step towards "empowering Muslim women" in the country, she said. adding that Muslim men and religious leaders should now mend "their ways or be ready to face the music".
"I welcome the Centre's decision to bring an ordinance to make triple talaq a penal offence. It is a huge step towards empowering Muslim women in the country," Jahan said.
On 22 August, 2017, the Supreme Court had struck down the Islamic practice of triple talaq and declared it unconstitutional. Jahan had moved the court after her husband divorced her over the phone from Dubai in 2014 by uttering "talaq" three times. She has a 13-year-old daughter and a seven-year-old son.
Owaisi flays move, calls ordinance anti-women
Unlike Jahan, All India Majlis-e-Ittehadul Muslimeen president Asaduddin Owaisi criticised the Cabinet's ordinance on triple talaq, calling it unconstitutional and anti-women. He said that the burden of proof will lie on the woman and do further injustice to her.
"The ordinance is against the Right to Equality guaranteed in the Constitution as it is being made only for Muslims. The All India Muslim Personal Law Board and women's organisations should challenge this ordinance in the Supreme Court," ANI quoted him as saying.
"This ordinance is against Muslim women. This ordinance will not provide justice to Muslim women. In Islam, marriage is a civil contract and bringing penal provisions in it is wrong."
The Hyderabad MP said that if Prime Minister Narendra Modi was really concerned about the welfare of women, he should bring a legislation for the 24 lakh women who have been deserted by their husbands. "These 24 lakh women, including 22 lakh Hindu women, are married, but they are not living with their husbands," Owaisi said.
He alleged that the ordinance was a tactic of the Narendra Modi government to divert people's attention from the skyrocketing prices of petrol and diesel, devaluation of rupee, lack of jobs for youth, instability in Jammu and Kashmir and the failure of governance.
BJP hails move, targets Congress
The BJP, on the other hand, hailed the ordinance and, like Jahan, said it was a huge step towards empowering women in India. BJP national spokesperson Sambit Patra said the Congress had been politicising the issue for years.
Law Minister Ravi Shankar Prasad, too, targeted the Congress, saying, "As many as 22 Muslim countries have regulated triple talaq by various measures, but in a secular country like India, gender justice was given a complete go-by because of vote bank politics."
Moreover, Union minister Hardeep Singh Puri said: "This ordinance will strengthen the hands of our Muslim sisters and offer them a life of equal rights and dignity in marriage, and above all, it will make them equal partners in our nation's progress without fear or insecurity."
'Subterfuge, subversion, suppression and diversion of truth'
Soon after the law minister's press conference, Congress spokesperson Randeep Singh Surjewala said "subterfuge, subversion, suppression and diversion of truth' were ingrained in the DNA of the Modi govt and the BJP. He accused the Centre of using the triple talaq debate as a "political dootball" for the sake of "fake credit-seeking".
"Instead of false credit-seeking, bravado and chest thumping, let PM Modi and the law minister answer the question as to why they did not bring a legislation or ordinance to ban instant triple talaq between 26 May 2014 until the judgment of the Supreme Court (on 22 August, 2017). We not only welcomed the SC judgment quashing triple talaq as a victory for the rights of Muslim women, but it was INC leaders,who represented the women petitioners before the SC," he said.
An unnerved BJP finding itself cornered on the issue of repeated and gruesome Rape incidents, as also issues of Women Security seeking to divert and reset the political agenda by hurriedly bringing an ordinance on 'Instant Triple Talaq'. #TripleTalaq

Our Statement:- pic.twitter.com/yYvxdMcl6C

— Randeep Singh Surjewala (@rssurjewala) September 19, 2018
Twitterati also pitched in with their opinions on the triple talaq ordinance:
A compromise can be achieved only when the woman is willing and says so to a magistrate. A magistrate can grant bail only after the wife's consent : Shri @rsprasad #TripleTalaq

— BJP (@BJP4India) September 19, 2018
Finally after a 72 year wait Muslim women in India get justice. Triple Talaq needed the Ordinance route because some Opposition parties couldn't come to a consensus that these women needed Equality & Empowerment. Sad. — navika kumar (@navikakumar) September 19, 2018
For all those 'idiots' who criticised Modi and his party, BJP, for not showing empathy to Indians on rising fuel prices, joblessness, broken economy, growing rapes, 1000s crores of scam in Rafale deal, here's #TripleTalaq ordinance. All problems solved. India is superpower!

— Rifat Jawaid (@RifatJawaid) September 19, 2018
Huge victory for our Muslim mothers & daughters living in the fear of instant divorce. Historic decision by Hon PM Sh. @narendramodi's Cabinet to approve an ordinance outlawing #TripleTalaq.Despite opposition's attempts to delay the bill #ModiGovt stood firm with women of India. — Dharmendra Pradhan (@dpradhanbjp) September 19, 2018
No society can grow without its women. Congratulations India that her Muslim women now have found freedom from regressive and oppressive system of Triple Talaq. Everything else is rubbish.

— Vivek Agnihotri (@vivekagnihotri) September 19, 2018
India got independence on 15th August 1947 Indian muslim women got on 19 September 2018 #TripleTalaq — Dr. Gill (@ikpsgill1) September 19, 2018
Women's rights activists question government's intention
However, a few women's activists condemned the government's decision to make instant triple talaq a penal offence, saying it was a "politicised move" made without the complications it could pose to Muslim women being taken into consideration.
Kavita Krishnan, activist and secretary of the All India Progressive Women's Association, questioned "why only Muslim men were getting punished for abandoning their wives, and why not Hindu men", too.
"Triple talaq is not an official divorce, it is a form of abandonment. Does a Hindu man gets imprisoned for abandoning his wife? We do not agree with the government's decision to make it a criminal offence," she said.
Annie Raja, National Federation of Indian Women's general secretary, said she doubts the "intention and sincerity" of the government in introducing the ordinance.
"There needs to be a comprehensive law. There are many issues related to triple talaq that need to be dealt with. But the government has taken this step for political gains in the upcoming elections. There are issues related to maintenance of women and children after her husband goes to jail, no one is talking about them," she said.
Women's rights activist Shabnam Hashmi said criminalising triple talaq was aimed at polarising people. "It was banned by the Supreme Court. Criminalising it will polarise people ahead of the general elections," Hashmi said.
Mariam Dhawale, general secretary of the All India Democratic Women's Association, said Muslim women will face most of the problems because of this ordinance. "It will leave them nowhere. What about the property rights of the women and her children after triple talaq? There needs to be clarity on that."
With inputs from agencies
News & Analysis
MeitY reportedly asked Twitter to remove its manipulated media tags from tweets of certain political leaders referring to an alleged "toolkit".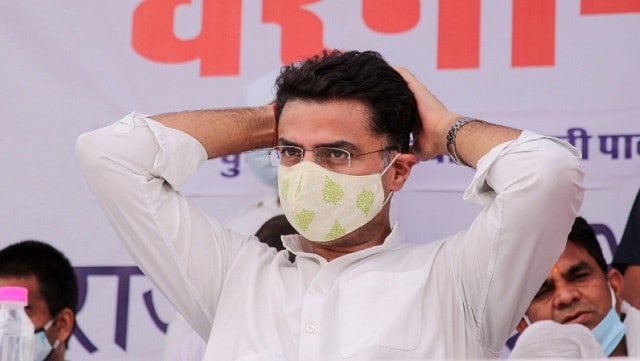 Politics
Sachin Pilot, refuting the claims of him joining the BJP, said that Ritu Bahuguna Joshi doesn't have the "courage to speak" to him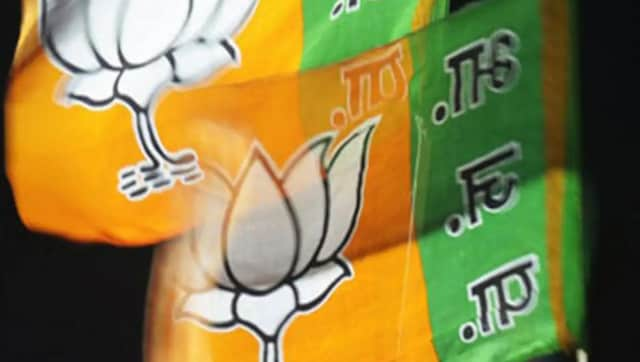 India
The development comes days after BJP MP from Alipurduar John Barla and Bishnupur MP Saumitra Khan stoked a controversy by demanding a Union Territory for north Bengal districts and a separate state comprising the Junglemahal region