Bharatmala may not be old wine: Mega project will ease up fund raising for road building
As per Tuesday's announcement, besides the Bharatmala project, balance works of 48,877 km under other current schemes will be implemented in parallel by NHAI/Ministry of Road Transport and Highways with an outlay of Rs 1.57 lakh crore.
Old wine in a new bottle? As the government announced almost Rs 7 lakh crore investment in building roads over the next five years on Tuesday evening, many wondered whether the Bharatmala project — under which bulk of this investment will be made — hadn't already been announced and whether the government was trying to just repackage an earlier scheme.
What the Union Cabinet approved earlier today is a comprehensive scheme, with concrete funding plans, giving new body and shape to an ambitious infrastructure programme by bringing all aspects under one umbrella. Sure, the Bharatmala project has been discussed for months, but its funding and shape have been announced only today. So new wine in a new bottle is perhaps a more apt description.
The mega investments meant for the roads sector are sure to cheer the markets and stakeholders for two reasons: First, as we said earlier, this is a concrete plan which will enable structured fundraising instead of the earlier peace meal approach. Second, it puts the capex in the roads sector very near the annual capex for the railways – this should bring additional cheer as typically, the feeling of roads being neglected in favour of other transport modes was common.
Anyway, what can be wrong about the government wanting to build economic corridors, enhancing border connectivity and enabling better reach to and from our ports and coastal areas?
So what about the oft-repeated criticism that the Minister for Road Transport and Highways, Nitin Gadkari, has been able to achieve just about half the target he had set out with, in terms of road kilometres built each day? The minister had promised about 40 km a day when he came in, which was an exponential jump from the mere 2 km a day that was being achieved during the last year of the UPA regime. Well, the actual building now is about 23 km a day and according to sector analysts, it would jump to 30 km a day by next summer. With the Bharatmala project, this number could improve further but we can't say just yet if the initial 40 km per day target will still be achieved, Bharatmala or not.
As per the announcement made by Finance Secretary Ashok Lavasa, 83,677 km of roads will be built over the next five years, involving capex of Rs 6.92 lakh crore. Out of this, the Bharatmala Pariyojana will see investments of Rs 5.35 lakh crore and generate 14.2 crore man-days of jobs. The following categories of roads (34,800 km) have been proposed under Bharatmala:
• Economic Corridors (9,000 km)
• Inter Corridor and Feeder Route (6,000 km)
• National Corridors Efficiency Improvement (5,000 km)
• Border Roads and International Connectivity (2,000 km)
• Coastal Roads and Port Connectivity (2,000 km)
• Greenfield Expressways (800 km)
• Balance NHDP works (10,000 km)
Bharatmala works have been proposed for completion in five years by 2021-22 through NHAI, NHIDCL, MoRTH and State PWDs. Funding for Bharatmala has been envisaged as thus: Rs 2.09 lakh crore will be raised as debt from the market, Rs 1.06 lakh crore of private investments would be mobilised through PPP and Rs 2.19 lakh crore will be provided out of accruals to the Central Road Fund (CRF), ToT Monetisation proceeds and toll collections of NHAI.
Vinayak Chatterjee, chairman of Feedback Infra, said today's Cabinet decision means stakeholders will now have the full perspective on funding and can, therefore, plan capital raising fully instead of getting it cleared in bits and pieces. "We are once again moving to a programmatic versus project approach. It allows capacity building within implementing agencies apart from clear funding, which is a good thing."
As per Tuesday's announcement, besides the Bharatmala project, balance works of 48,877 km under other current schemes will be implemented in parallel by NHAI/Ministry of Road Transport and Highways with an outlay of Rs 1.57 lakh crore.
Analysts at brokerage JM Financial said in a note to clients that during FY12-FY14 (before the present government came to power at the Centre), the roads sector faced major roadblocks due to delays in land acquisition and Ministry of Environment, Forest and Climate Change (MoEF) clearances and stressed financials of road players already stuck in older slow-growing projects. Consequently, NHAI ordering fell 83 percent in FY13, year on year.
"However, a host of steps taken by the Centre helped address these issues, including 1) relaxing MoEF clearance rules for faster land acquisition, 2) easier exit norms for faster asset monetisation, 3) classifying road sector lending under secured lending and 4) premium rescheduling to help revive unviable projects. This led to a 114 percent increase in NHAI ordering to 3,000 km in FY15; NHAI orders grew an additional 42 percent in FY16," the JM Financial analysts said.
They further added that to now increase NHAI's ordering rate to 6,000km (FY18 target), additional steps are needed. These include:
1) further easing of land acquisition, since 80 percent minimum land for BOT/HAM and 90 percent for EPC are pre-requisites for project awards;
2) stricter qualification norms to filter out unreliable players
3) sorting out troubled BOT projects to create additional space for banks to fund new projects under HAM.
And ratings agency CRISIL said in a note to its clients that over the next five years, overall investment in the roads sector is expected to rise 2.8 times. With public investment constituting a considerable 57 percent of the total investment in national highways, the funding needs of the NHAI — the key implementing agency — are set to rise. While cess used to be NHAI's biggest source of funding, the model is undergoing a change, with NHAI supporting project execution through higher external borrowing.
The CRISIL analysts also pointed out that over next five years, NHAI's funding through cess is expected to remain low at ~18 percent compared to ~35 percent in the previous corresponding period. In this scenario, the ability of NHAI to consistently raise debt through external sources is a key monitorable. They said project execution by National Highways Authority of India (NHAI) is expected to reach 3,010 km in 2017-18 and over 3,500 km in the next coming fiscal, from 2,625 km in 2016-17.
India
CPEC is a part of China's most ambitious project 'Belt and Road Initiative', aimed at renewing the country's historic trade routes in the coastal countries of South-East Asia
World
This is a dramatic setback for Guinea, where many had hoped the country had turned the page on military power grabs.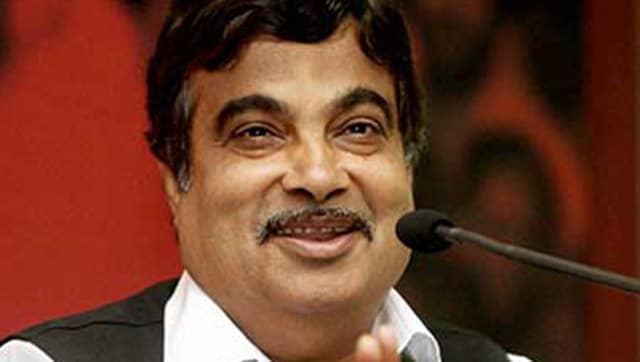 India
'They want to support us with their technology and capital for the progress and development of India,' said the BJP leader in Nagpur