Bhagya Lakshmi talks to Firstpost about the Kerala gangrape: I won't allow this to disappear
When she narrated the incident, I froze. This woman was raped by four men in Kerala and no one even knew about it.
The alleged gangrape of a 32-year-old woman in Kerala in 2014 by a local leader of the ruling Communist Party of India (Marxist) and three of his friends, after the victim narrated the humiliation and harassment meted out to her to dubbing artiste and television show host, Bhagya Lakshmi last week (on a Facebook post dated 31 October) has caught the attention of the state Chief Minister Pinarayi Vijayan and Director General of Police Loknath Behra who have promised to book the guilty.
Bhagya Lakshmi spoke to Firstpost about the case.
Why did the victim approach you?
I had done a programme on television on the Soumya rape case and I ended the programme by saying that for every Soumya or Jisha, where investigations have been done by the police and taken to the courts, there are many more women who get raped in Kerala and these are not reported and never known.
Around 8 pm that day, I got a call from a lady who said that she was from Thrissur (north Kerala) and had been raped. She wanted to meet me. I gave her my address and waited for her to come the next day.
When she narrated the incident, I froze. This woman was raped by four men in Kerala and no one even knew about it. Thrissur is not a far-off place. It is a city; yet even the police did not deem this case serious enough to pursue it.
The alleged accused had shot a video of the act and threatened the alleged woman? 
Yes, they used this as a weapon to prevent her from going public beyond the police from whom she did not get any help at all. I told the woman that if the video was released, the perpetrators would be in it. She should not have been scared by that threat. The woman said that did not occur to her.
What did the woman hope to gain by meeting you?
When she narrated the incident to me, I looked at her again. Here was this 32 year-old, miserable woman who looked like a bag of bones. She would hardly weigh more than her age. I also realised she was very innocent and fearful. The men threatened her with a video and she confined herself to the house and was weeping at her fate.
Her husband, who had accompanied her, was the more courageous one and wanted the guilty to be punished -- a feeling that the woman too echoed. I told the woman that there was nothing I could do for her as even the case that she filed in August 2016 did not help. I said that all I could do was to take her to a psychologist as she was weeping profusely. She was upset that her children — a son and a daughter — were left in the care of her mother-in-law and that she and her husband was asked to leave Thrissur where they lived, by the men who raped her. They also threatened the couple with murder if they stepped into Thrissur.
The woman wanted me to help her get justice and ensure that the accused and the policeman who teased her and asked her the horrendous question, "Who among the four who raped you gave you the most pleasure", to be punished.
"What kind of a life am I leading, where my husband and I are shattered by this incident and have to live in shame as if we have done something wrong. We can't lead a normal family life with our children, and yet the perpetrators of this crime live as if nothing has happened. I am living as a criminal in hiding, while one of the accused is out in public and is a councilor. The policeman who spoke to me in that embarrassing manner, can he not be punished too? Is there nothing that I can hope to get after what they have done to me?"
What did you decide to do then?
She did not want any psychological help. She wanted me to help her get the accused arrested. There was nothing I could do legally for her. Most rape victims fail to get justice as there is no evidence to back the case.
After the she and her husband left, I was in a state of shock. I decided to write about this on my Facebook page. However, I did not think that the post would go viral and the case would attract so much attention. I am happy about it. Chief Minister Pinarayi Vijayan called and assured me that the case would be looked into. The director general of police has also said that he would see that the alleged victim gets justice.
I was reluctant to place her in police custody as I was worried the police would repeat all those questions about the rape. I do not want her to relive the incident. But the police have assured me that they will not make her uncomfortable with their questioning.
Did the accused contact you?
Yes, he called me. PM Jayanthan, a CPM member of Wadakkanchery Municipal Council called me and said that he was being framed as he had lent Rs 15 lakh to the couple and when he asked them to return the money, they came up with this story of rape. But the woman said that she and her husband, a cable operator, lived as tenants in Jayanthan's house. That is how they knew him and his friends, who came over to their house too. They were family friends. According to the couple, they lent Jayanthan small amounts of money and over a period of time the sum came to Rs 3 lakh. Jayanthan, meanwhile said that he had signed a paper stating that he has given the woman Rs 3 lakh.
Do you believe him?
I told him that if the case is false as he claims, then he should prove it with evidence. I told him that in case the woman is telling lies, then he needs to prove it. I won't allow this case to disappear. No one should think that they can torture a woman and get away with it. I am being cautioned by well-wishers that I will get into trouble with this case. But I am unafraid and deeply concerned about the direction our society is moving towards; it is very disturbing.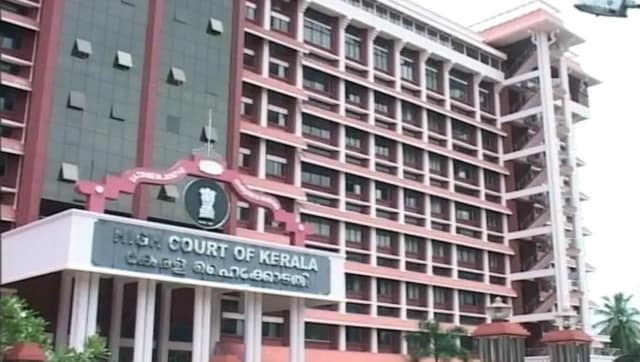 India
The Kerala High Court also registered a suo motu case on crowding at COVID-19 vaccinations centres in the state, saying it can become a "super spreader", and sought a response from the state government regarding the same
India
The Congress leader accused Central Government of misreading and mishandling the COVID-19 situation in India and alleged that all early warning signs were ignored, including from scientists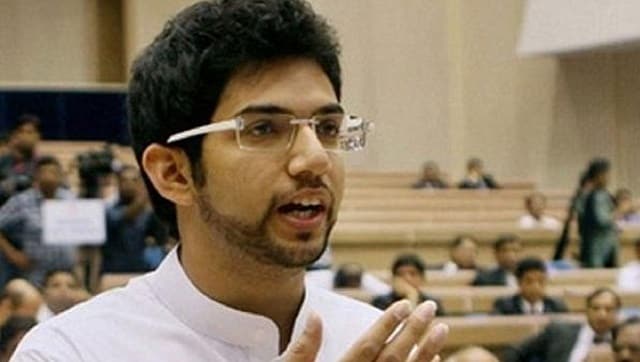 India
Aaditya stated that as the virus mutates and targets different age groups, the response to it should also evolve