Bar Council of India says there is 'absolutely no crisis now' in Supreme Court, rejects A-G Venugopal's remarks
The Bar Council of India said there was absolutely no crisis now in the Supreme Court and normalcy will be restored soon in the higher judiciary.
New Delhi: The Bar Council of India on Tuesday said there was "absolutely no crisis now" in the Supreme Court and normalcy will be restored soon in the higher judiciary that saw four top judges coming out in the open against the Chief Justice of India.
BCI Chairman Manan Kumar Mishra told PTI that a seven-member delegation on Monday met Justice Ranjan Gogoi, one of the four judges who held the 12 January presser, and he assured him that there was no crisis at all.
"Justice Gogoi said the crisis is over. He said there is no dispute at all," Manan said when asked about reports which projected a contrary situation.
A crisis erupted on 12 January after four senior judges — Justices J Chelameswar, Ranjan Gogoi, Madan B Lokur and Kurian Joseph — openly castigated the functioning of the top court headed by Chief Justice of India Dipak Misra.
The BCI chairman said he did not know the basis on which a section of media has been coming out with reports that the crisis was far from being resolved but stressed that there was a need not to further escalate the situation.
He said they had also met Justice MB Lokur and he had also said that there was no crisis as there was nothing personal about the issues raised by them.
When his attention was drawn to Tuesday's statement of Attorney General KK Venugopal, he said, "I don't know how and why the Attorney General is saying like this (sic). All judges are holding their courts and the work is going on normally in the Supreme Court."
"Hence, nothing more will come out in public and very soon all issues will be settled. Absolutely there is no crisis now," he said.
The four top Supreme Court judges had on Monday resumed work, belying the simmering tensions sparked by their accusations against the Chief Justice, while the Attorney General had described the unprecedented crisis as "a storm in a tea cup".
In the presser, the four judges had flagged certain problems, including the assigning of cases in the apex court, and said there were certain issues afflicting the country's highest court.
Chief Justice of India Misra had on Sunday met a seven-member delegation of the Bar Council of India and Supreme Court Bar Association President Vikas Singh and had assured them that the crisis would be sorted out soon and congeniality would prevail.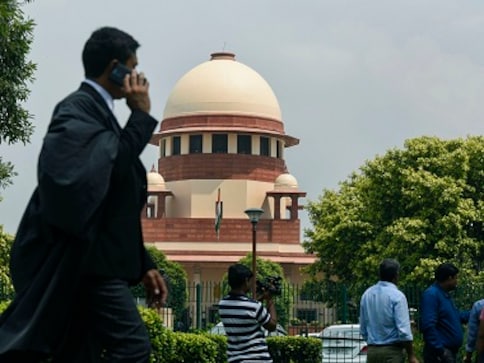 India
Anil Ghanwat, also a senior leader of Shetkari Sangathan, said he will mobilise one lakh farmers and bring them to Delhi in the next couple of months demanding farm reforms.
India
Ramana made the remarks while addressing the 40th convocation of Sri Sathya Sai Institute of Higher Learning in Puttaparthi town in Anantapuramu district