Bandipora encounter: 190 terrorists killed in 2017 and 60 weaned away from militancy, say security officials
Senior security officials of Jammu and Kashmir on Sunday issued a joint press conference after the Bandipora encounter where they said that they have killed approximately 190 terrorists in 2017 and this has resulted in a remarkable change in situation.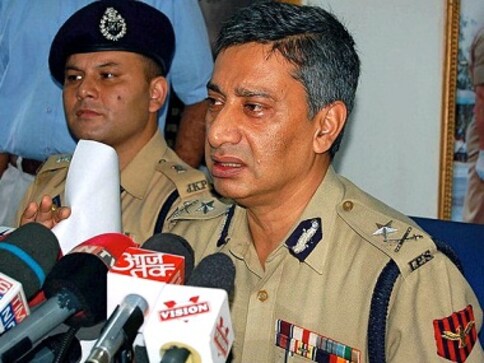 Senior Jammu and Kashmir security officials on Sunday, holding a joint press conference after the Bandipora encounter,  said that they had killed around 190 terrorists in 2017.
The press conference on Bandipora encounter was held by 15 Corps Commander Lieutenant General JS Sandhu and Director General of Police SP Vaid.
We have killed about 190 terrorists as on date, in 2017. Out of these 190, 80 are local terrorists and 110 foreign. Out of these 110, 66 terrorists were killed near the LC while infiltrating: General Officer Commanding (GOC) of 15 Corps Lt Gen J S Sandhu pic.twitter.com/EeTNfQq2DL — ANI (@ANI) November 19, 2017
Vaid said that their aim was to ensure Jammu and Kashmir was free from violence and terror and peace returns to the Valley.
However, when Vaid was asked about the the Islamic State mouthpiece claiming the terror outfit was responsible for the attack in Zakura, he said, "It is yet to be verified, I don't think Islamic State has any imprint here."
Sandhu also said they were working on two lines of operations: Tackling terror and ensuring Kashmiri youth do not join militancy.
Zulfikar said, "We want to assure those who have joined militants that they are free to come back. They will not be harassed. We are talking about Kashmiri youth. Often, they have no idea how to come back. However, we are not talking about foreigners."
Sandhu added that local terrorists must realise that it was easy for them to call themselves Mujahids, but that they must ask themselves if they were just proxies for Pakistan.
Zulfikar added that they had weaned away more than 60 boys from following the path of violence through counselling and they had also spoken to their parents.
On Saturday, at least six militants were reportedly killed by forces in an encounter in Chandrageer area of Hajin, an erstwhile base of pro-government militia Ikhwan-ul-Muslimoon led by folk singer Kuka Parry. The militants who were killed include Owaid, the son of Abdul Rehman Makki, the deputy of Hafiz Muhammad Saeed,
The encounter began on Saturday afternoon when the army's Rashtriya Rifles, Central Reserve Police Force, and the Jammu and Kashmir Police surrounded Chandergeer village following specific information about the presence of militants.
On 28 October, an encounter between militants and security forces  broke out in north Kashmir's Bandipora district.
India
J&K Police got intelligence input on the presence of terrorists in the Ahwatoo area of Kulgam. A joint cordon-and-search operation was launched by police, Army and CRPF in the area
India
Manoj Sinha was addressing the IIT BHU Global Alumni Meet at Santa Clara in California
India
The SIA team reached a Bunglow in the area, early Wednesday morning. While the search for information is on inside, there is huge security at the gates