Azaadi chants: Amending sedition law and curbing freedom is no solution to student violence
Recently, Union minister Venkaiah Naidu said the Centre was contemplating bringing in a stricter sedition law to deal with students and people who raise slogans calling for 'aazadi' or 'freedom'.
Recently, Union minister Venkaiah Naidu said the Centre was contemplating a stricter sedition law to deal with students and people who raise slogans calling for 'azaadi' or 'freedom'.
These slogans have also become popular in areas such as Bastar and Jammu & Kashmir. Speaking to India Today, Naidu said, "If raising azaadi slogans is not treason, then I don't know what is."
He went on to state, "These people giving slogans are taking to arms in Kashmir, in Chhattisgarh, in Jharkhand. They believe power comes from the barrel of the gun... Sponsors of terrorism (also) believe that they can get azaadi by use of force. The slogan of azaadi is followed by violence."
While casual remarks by a senior Cabinet minister about amending a harsh provision of the Penal Code ought to be avoided generally, let us take the minister at his word and examine if there is a case to amend the provision in the Indian Penal Code relating to sedition. Section 124-A of the Penal Code of 1860 as it stands already addresses the minister's concerns.
If there is any speech that calls for the overthrow of the government established by law in India via violent means or incites violence to achieve that object, then that speech is seditious speech. So at the outset Section 124-A address the issue of violence. But the broader point, do all calls for Azaadi necessarily constitute treason and do they necessarily translate into violence? By trying to make this case the minister has taken on a burden that even the British Government did not attempt to take on during British Rule in India.
Sedition had actually never existed in the original Penal Code as it had been enacted in the year 1860. It was implemented via an amendment in the year 1870 and again changed in 1898 to clarify a few things. Namely, disaffection included all forms of disloyalty and enmity, secondly, disagreeing with governmental measures or administrative asking that they be changed by lawful means without exciting or attempting to excite hatred did not constitute an offence.
So what did this effectively mean? It meant that the Indian National Congress could meet in the year 1885 and carry on its activities without all its members being locked up in jail for acts of sedition. In fact, the two famous sedition trials of Indian National Congress leaders during the Independence movement of Gandhi and Lokmaniya Tilak were held because there was a clear instance of violence associated with it. Gandhi with the Chauri Chaura incident and Lokmaniya Tilak with his advocacy of Russian Revolutionary Tactics.
Most other leaders of the Congress who were detained under preventive detention laws like the Defence of India Act, 1915 which were later enacted in peace time in 1919 and once more during World War II during war time preventive detention. A fun fact most people will not know is a similar preventive detention laws still remain on our statute books today like the National Security Act, 1980, various laws by the state governments and there is a Defence of India Act that is enacted every time India goes to war to provide for preventive detention.
So when the British were ruling in India, an Indian subject at that time, could freely walk into a public square and peacefully advocate for Indian Independence via constitutional methods, further, an Indian subject could also write articles for newspapers as many Indians did, form a peaceful association to advocate for this cause (as was the Indian National Congress).
But today, the Indian government says that they need to tighten up the sedition law to reduce the freedom of an Indian citizen to a point where the freedom is less than the freedom Indian subjects enjoyed at the point when they were ruled by a foreign power. Surely, Indian citizens must enjoy the freedom to discuss or advocate peacefully for "Azaadi" without the fear of a criminal prosecution. It must be the government's burden in each case to prove if the speech translated to violence rather than branding all speech as being treasonous.
Indian Independence was supposed to be about us living in a country where we could self-actualise our own hopes and ambitions whatever they may be. The country is not at war. There is no emergency that has been declared (despite the so called "undeclared emergency that the left keeps whining about, there is no such emergency and the country is still free), so let people express themselves, advocate their causes and let democracy prevail.
We only have to look to Northern Ireland to see how democracy was a far better solution than violence and repressive laws to solve the problem of disquiet. If what the government is saying is true and it is only a minority of people that are making this noise right now, rather than giving their movement moral legitimacy and locking them up, is it not better to engage them in a fair and open debate to prove the pointlessness of their cause?
Amending the sedition law right now will only let them beat their chests and say that the country is scared of them, which quite frankly should not be the case. No country should be scared of a bunch of students ever. This is a shifting population that exists on campus. Come their final year, they will line up at the campus placement offices looking for jobs in India's growing economy just like everyone else will. A future in a free open and prosperous India is the argument against "Aazadi", not a stricter 124A.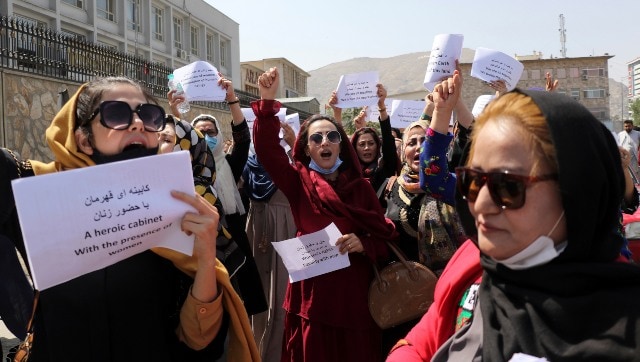 World
Recent controversial comments by Taliban leaders, like that of Hashimi, have exposed the Taliban's true nature as it ignores women, who make up half of the population of the war-torn country
Entertainment
"I was too busy with work, did not know what Raj Kundra was up to," said the #ShilpaShetty's statement, which is a part of the 1,400-page charge sheet filed by the Mumbai Police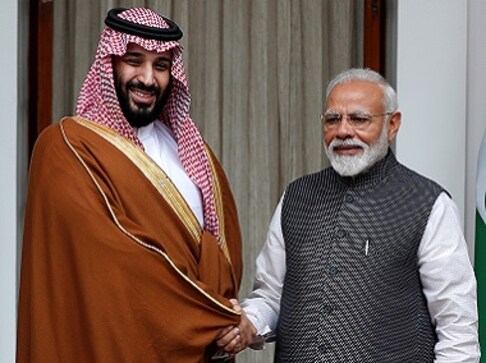 World
India's ties with Saudi Arabia, one of the world's leading oil producers and host to nearly three million Indians, have generally been on an upswing