Avni was tagged 'man-eater' without proper evidence; authorities behind her 'ruthless killing' must be brought to book
Wild animals cannot be killed unless every effort to capture and relocate the animal has been exhausted, which was ignored in Avni's case, as were the standard operating procedures.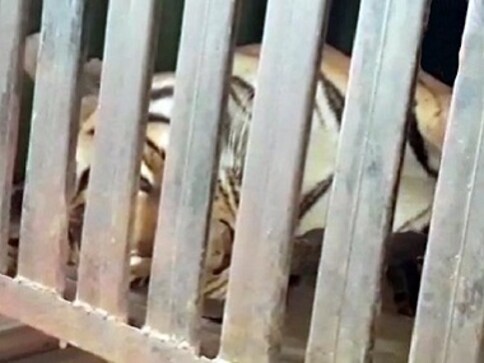 Tigers are a critically endangered species, with only a few thousand left on Earth. The brazen killing of tigress Avni in the forests of Yavatmal in Maharashtra is not only a terrible loss for her species and her two orphaned cubs, it is a crime.
The Forest Department is supposed to take every precaution to protect tigers, and yet the agency failed Avni, who was shot dead on the night of 2 November in an apparent violation of the Wildlife Protection Act and the guidelines of the National Tiger Conservation Authority.
Considerable substantiation based on field evidence is required to declare a tiger a "man-eater". Avni is believed to have been given the tag without any precise establishment of her predatory habits and also without any conclusive evidence of her role in 13 human deaths over two years, which authorities have maintained was the reason she had to be killed.
The damning "man-eater" label also contradicted the "Guidelines of Declaration of Big Cats as Man-eaters", which state that a tiger can only be deemed a danger to humans if he or she ventures into human territory and kills someone. However, the deaths that the Maharashtra Forest Department attributed to Avni were results of humans entering tiger territory, possibly to allow cattle to graze in the forest reserve.
Human beings who are killed due to unexpected encounters with wild animals may also be eaten by the animal, particularly in areas where prey is lacking. However, such incidents are not sufficient to classify a big cat as a killer, which can be established only after the aberrant animal's habit of deliberate stalking of human beings, while avoiding natural prey, is certain.
Authorities mishandled Avni's case from the beginning. In early September, the Office of the Chief Conservator of Forest issued an order to the Maharashtra Forest Department to tranquilise or kill the tigress. The order violated the Indian Wildlife (Protection) Act, 1972, which clearly stipulates that "no wild animal shall be ordered to be killed unless the Chief Wildlife Warden is satisfied that such an animal cannot be captured, tranquilised or translocated".
In other words, wild animals cannot be killed unless every effort to capture and relocate the animal has been exhausted. In addition, the standard operating procedures in place to deal with such situations — issued by the Government of India's National Tiger Conservation Authority — were also ignored in Avni's case.
Furthermore, the sharp shooter who killed Avni did not have permission to pull the trigger on her. Despite the Bombay High Court and Supreme Court both ordering that an attempt must first be made to tranquillise the tigress — even though both courts upheld the shoot-at-sight order — no efforts were made to first tranquilise Avni. The veterinarian who was authorised by authorities to tranqulise her was neither present at the site during the final operation, nor was any other veterinarian or senior forest officer. Veterinarians from Madhya Pradesh, who had come in at the request of Union minister Maneka Gandhi to track Avni down and capture her alive, were reportedly dismissed after only five days, adding to the need for the rush to lethal force to be investigated.
Also adding to the controversy are the disturbing reports that the government has approved the severance of forestland in Yavatmal for a corporation to expand a cement plant. Such deforestation leads to further fragmentation of wildlife habitats, which exacerbate the man-animal conflict. Wildlife isn't encroaching on human habitat; humans are moving into theirs.
Even some villagers — those most invested in the outcome of the operation — are upset and appalled by Avni's death. One put it this way: "People think we are happy because the tigress has been killed, but that's not the truth. If the Forest Department had taken adequate steps to capture the tigress when the initial human kills happened, the tigress could have been captured alive, and human lives would have also been saved."
Then there's Avni's two cubs, who have lost their mother and all the knowledge and skills she would have taught them to survive the wild. The debate on what can be done about them has been scattered and sloppy. Without knowing whether the cubs are old enough to survive on their own, the least forest officials can do is track them down and give them the best chance.
Whether sanctioned by the State or not, nobody can be above the law. It was a dark day for our nation when Avni was shot dead on 2 November. We must hang out heads in shame now, and again if this killing goes unpunished.
Animal activists, including People for the Ethical Treatment of Animals (PETA) India, have urged all the government agencies involved in this debacle to initiate disciplinary action against those who were responsible for this illegal killing. PETA has also urged authorities to treat Avni's ruthless killing as a wildlife crime.
Meet Ashar is an animal rights activist and lead emergency response coordinator for People for the Ethical Treatment of Animals (PETA) India
Find latest and upcoming tech gadgets online on Tech2 Gadgets. Get technology news, gadgets reviews & ratings. Popular gadgets including laptop, tablet and mobile specifications, features, prices, comparison.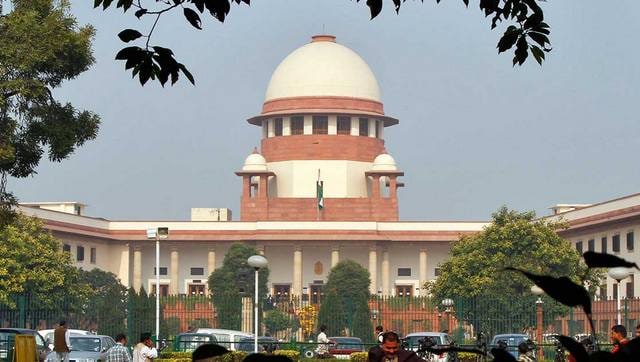 India
Parents of the school going children who have moved the top court hail from Rajasthan, Odisha, Punjab, Gujarat, Haryana, Uttarakhand, Delhi and Maharashtra.
India
Thirty-four foreigners from 15 countries, who had attended the Tablighi Jamaat meet in March, approached the Supreme Court claiming they were not issued individual orders regarding blacklisting and FIRs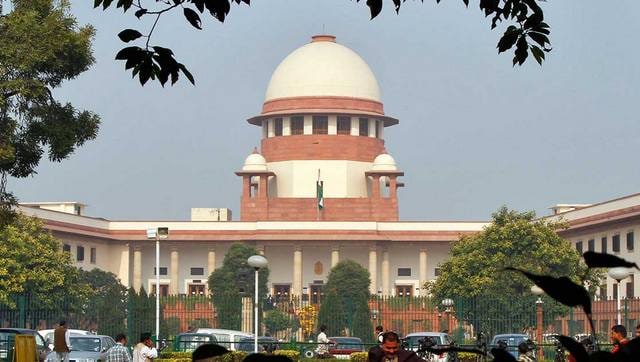 India
In a landmark verdict on 17 February, the top court had directed that women officers in the army be granted permanent commission and command postings